Christmas Mini Sessions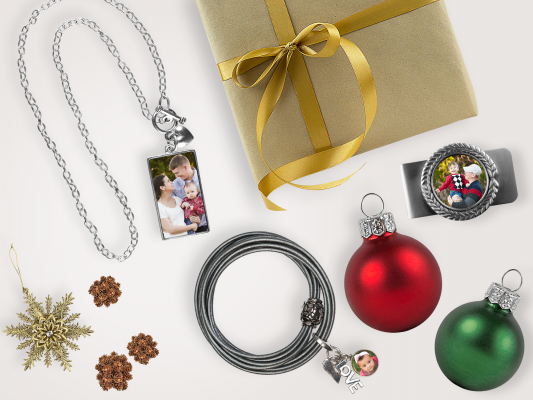 It's never too early to start thinking about Christmas!   On November 26th, kick off your holiday season with a Christmas Mini Session by Katie Smith Photography.  This one-of-a-kind set designed by High Cotton Acres has a vintage elegance perfect for fancy dresses and comfortable sweaters alike.  Your short and sweet portrait session will feature a perfectly posed family portrait on the vintage red chaise.  For candid photographs, your children will love playing on the rocking horse and listening to you tell your favorite Christmas story.
We know how busy the Christmas season is.   Our customized ordering sessions are quick and easy.  In less than an hour, you can view your images, order beautiful wall art and gifts, and then be on your way to making more fun memories with your family.
This year's Christmas Mini product line features our favorite products at special prices.   Along with our beautiful framed prints and canvases, you'll be able to order great gifts for your loved ones such as necklaces, money clips, coffee mugs, and more.
Need to order Christmas cards?  As the most popular item for Christmas session, we offer two Christmas card types with five designs per type.  A standard photo card is a one sided economical option on photo paper.  To impress your family and friends, upgrade to the foil pressed cards with coordinating foil lined envelopes.
There are only twelve sessions available for this one day only, limited edition mini session.  Book your session now.

FEATURED CHARITY PARTNER
S.A.F.E. empowers and strengthens families in our community by providing food assistance and more.  As a thank you for your generous donation, you'll receive a beautiful metal ornament for your Christmas tree.  See their Current Needs page for donation ideas.
CHRISTMAS MINI SESSION DETAILS
DATE
Sunday, November 26, 2017
Morning and evening sessions available
LOCATION
High Cotton Acres, Burlington NC
INVESTMENT
Your $50 session fee includes a twenty minute Christmas mini session and image reveal/ordering session.  You'll also receive a custom Facebook cover photo perfect for the holiday season.
Prints, gifts, and digital files sold separately.  Products begin at $50.  Collections begin at $250.
REFERRAL BONUS
Get a $25 print credit when you refer a friend.
TO BOOK
With only 12 sessions available, call now to book your session.  336-675-5252