Meet JP.  He loves superheroes, cars, and Spongebob.  He is fighting a brave battle against Ewing's sarcoma.  It's awe-inspiring and downright frightening to hear a child talk about chemo like it's a trip to the grocery store and talking about getting a new leg like picking out new shoes.  I was amazed at his upbeat attitude, wonderful manners, and just being a great kid.  He's been dealt a tough hand.  I follow his story and learn all the obstacles he faces then overcomes.  A truly amazing hero in such a small little boy.
I talked to his mom over several phone calls as we had to reschedule due to unforeseen hospital stays and I've been amazed by her strength and the cheer in her voice.  I cannot even begin to imagine what she's going through.  Being able to smile in the face of uncertainity, especially when it involves your child's health, is the definition of strength and bravery in motherhood.
Soon JP will be undergoing surgery to aputate the leg the cancer is in.  If you're the praying type, send one up for JP and his family as they start the long journey of healing.
September is childhood cancer awareness month.  Take some time to reach out to the children with cancer and their parents that face hard decisions every day.  Read up on ways you can support funding for researching a cure.  Even one child fighting cancer is too many.
Thank you, JP and family, for giving me the honor of photographing your family.  You'll be on my mind and in my heart forever.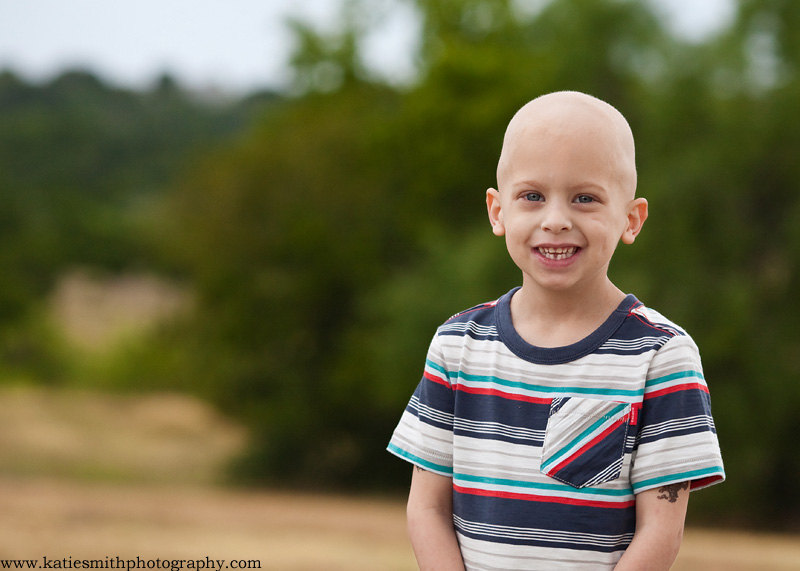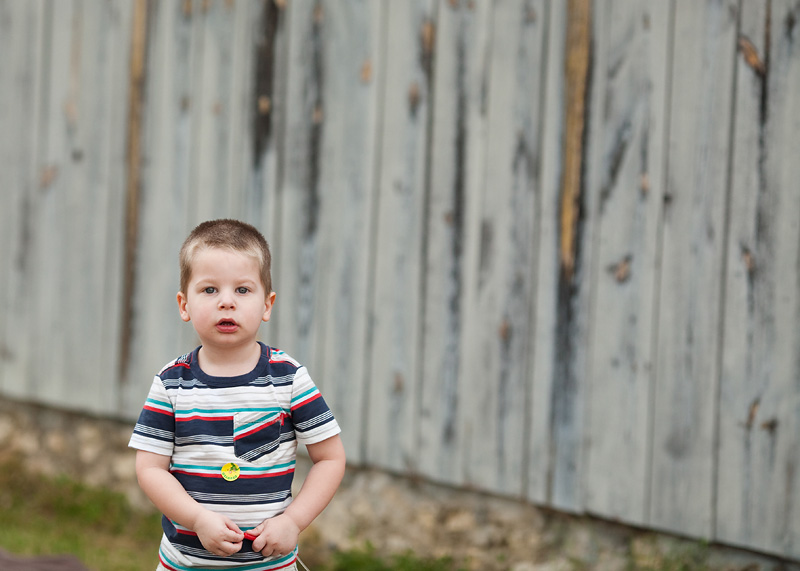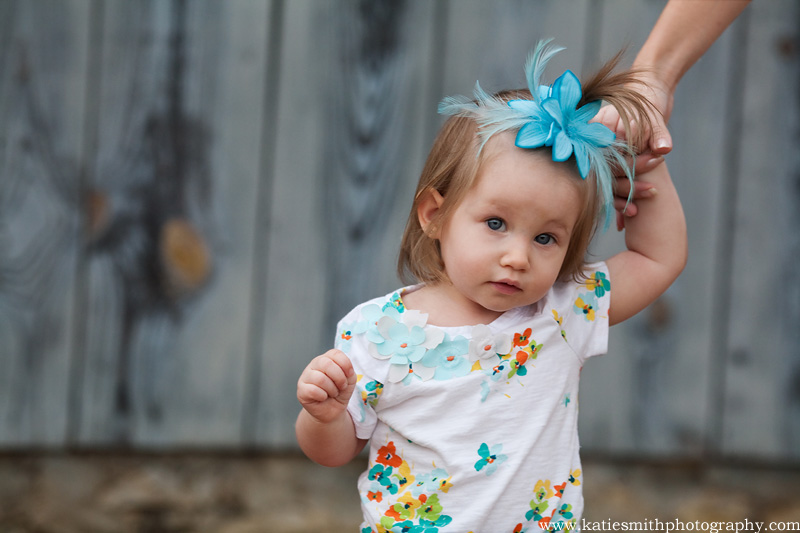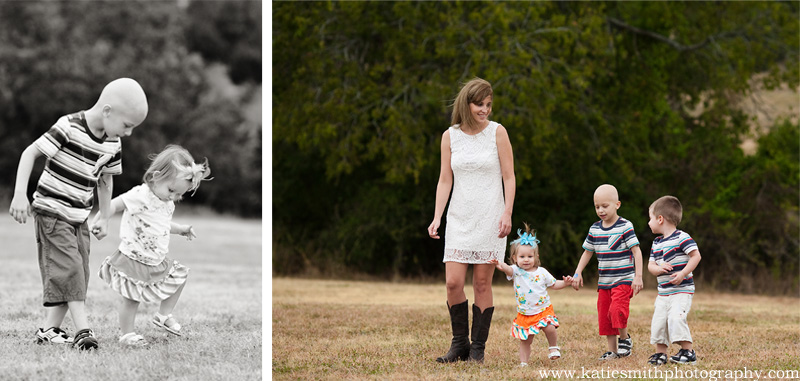 Katie Smith is an on location photographer serving the Fort Hood-Killeen area, including Temple, Belton, and Lampasas.
She specializes in fun, relaxed photo sessions for families and couples.
If you're in need of photography services, please send an email to katie@katiesmithphotography.com
You can also find Katie Smith Photography on Facebook.