I love photographing on the playground.  For me, it's a field day of fun compositional elements. I love changing up angles and using the lines of the equipment to bring focus to the child. I love the framing and I love the colors of the equipment. And I always get a fun work out climbing around the stairs and sliding slides and racing to get to the perfect location before the kid changes his mind and heads for a different part of the playground.
For the kids, it's always the best session ever. Their smiles and giggles are genuine and they never get bored of taking pictures.  I love seeing the excitement on their face when I say we can go to the playground now.
This guy was perfect for this session.  Isn't he a little heart breaker?  I just love his smile and his hair.  If it wasn't for my own incredibly cute five year old, he might be the cutest five year old I've ever met.  He has the greatest personality too.  I love his outfit too.  A simple yellow t-shirt under a dark blue hoodie that has a yellow emblem on it- PERFECT for a little boy on the playground.  Not overdressed but not under-dressed either.  Thanks E for hanging out with me!  It was great meeting you!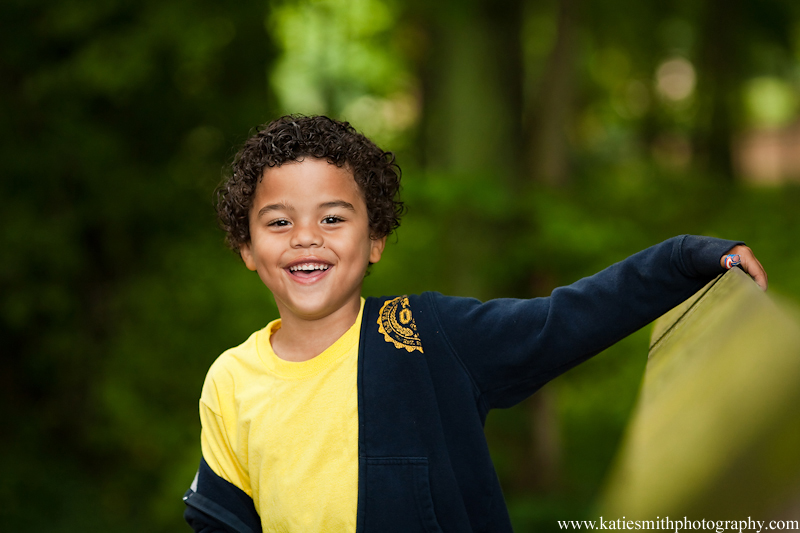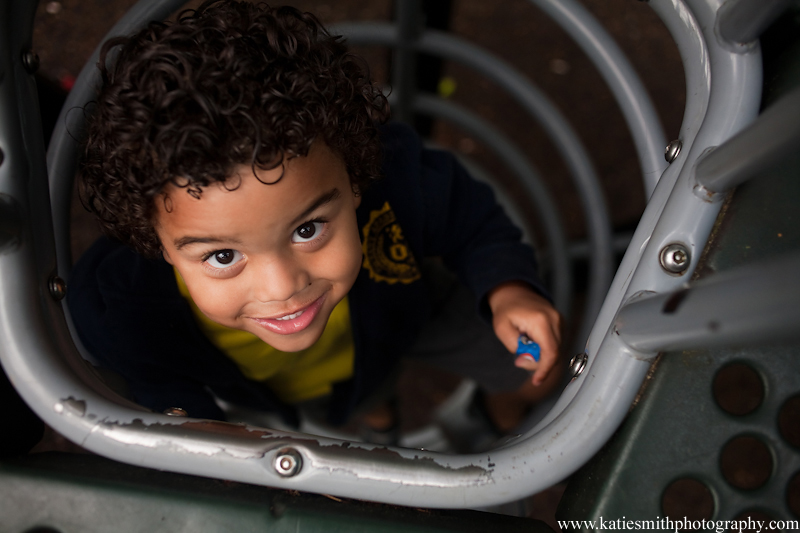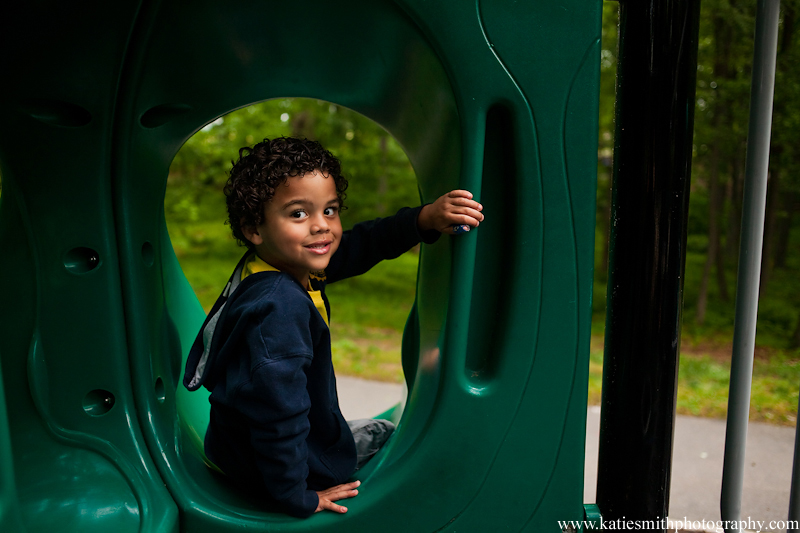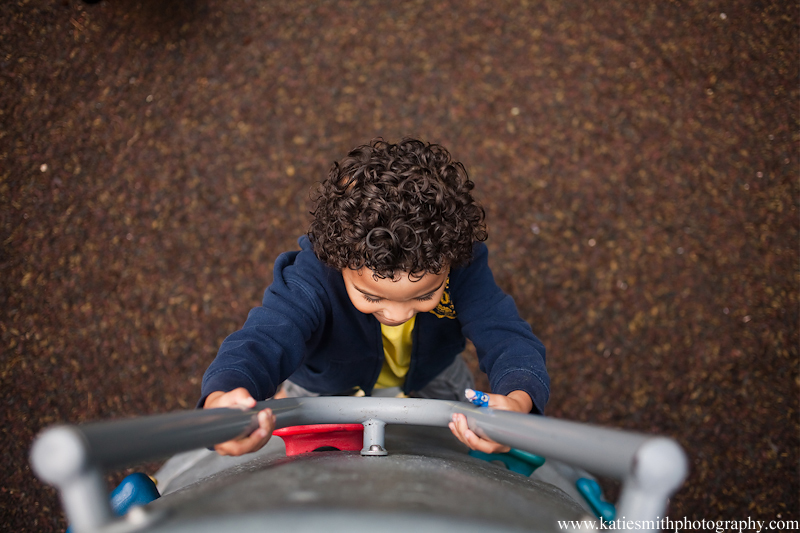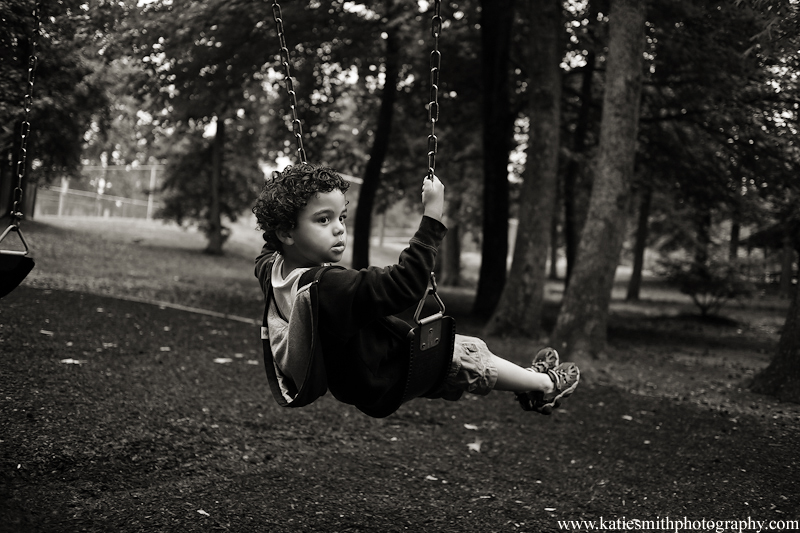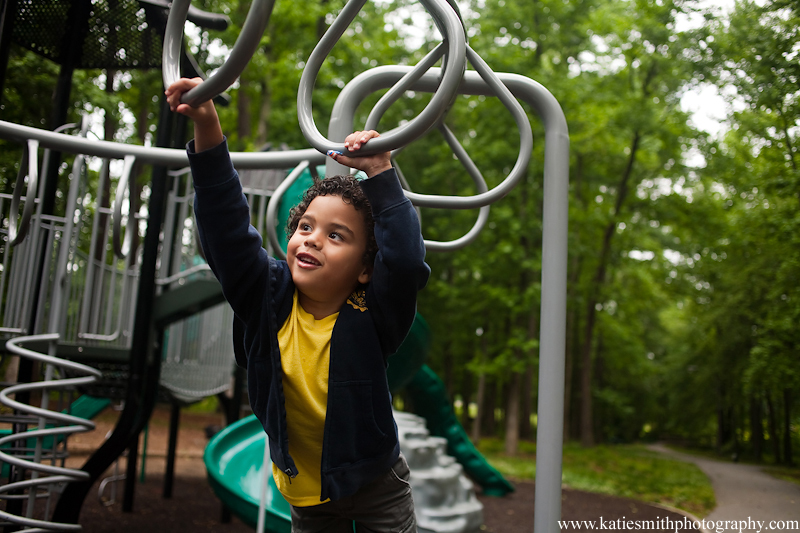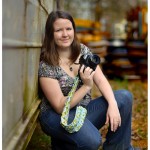 A new comer to Texas but not a newcomer to the photography business, Katie Smith has been a family photography for three years and strives to create a custom experience for all her clients.
She loves sleeping in, iced vanilla coffee, and Krispy Kreme doughnuts.
When not photographing the country's cutest children, she likes baking chocolate chip cookies with her five and two year old sons.
Find me on Facebook or even better, sign up for my monthly newsletter!