It's always a good sign when you see a rainbow and I saw one on the way to this session.  I loved meeting this beautiful family at Greensboro's Bicentennial Gardens.  Miss E was a doll and her big brother was sweet too.
I love looking for the details in the family shots.  My favorite detail in the second one is Mom holding the tip of the dress as Miss E tries to make a break for it.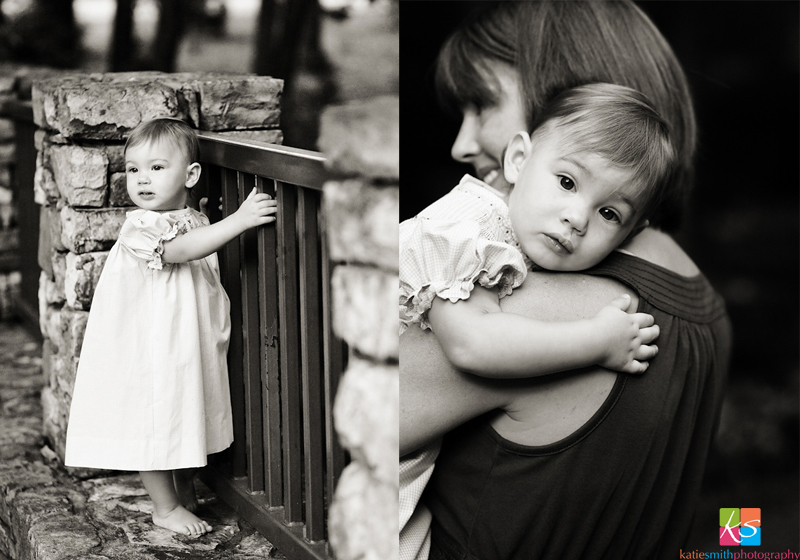 Big brothers are awesome!  He was so sweet with her.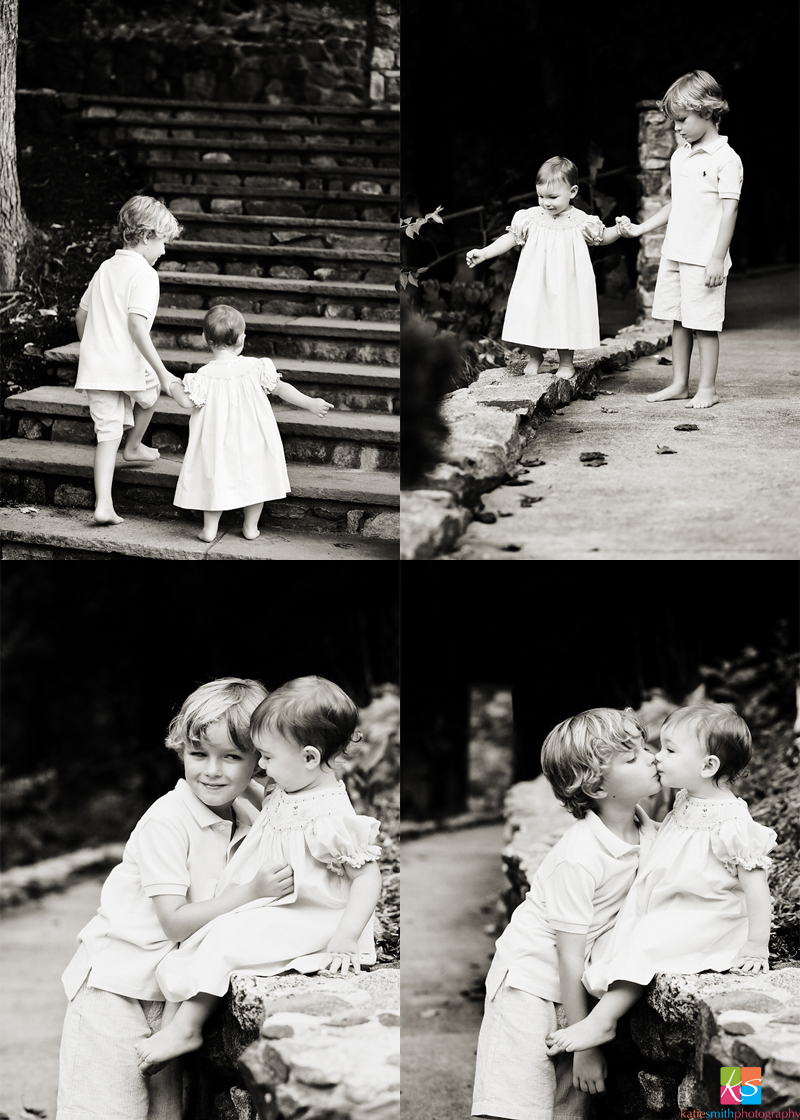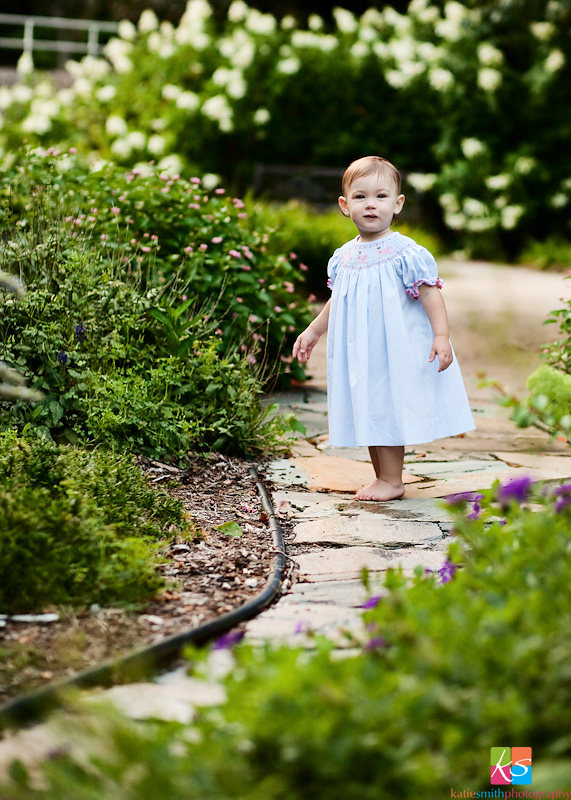 Trying a hazy black and white.  I love getting a chance to experiment while at sessions.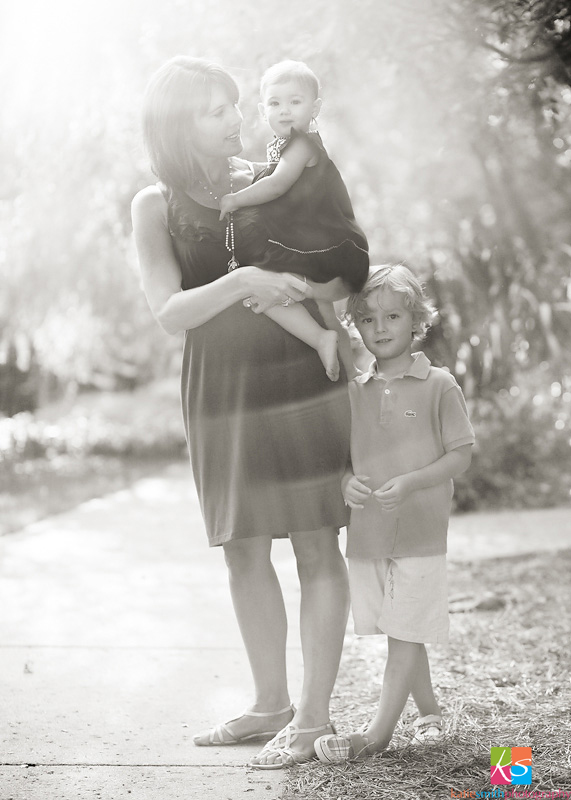 Thanks K Family!  Enjoy your pictures!