Pittsboro Children Photographer
Katie Smith Photography
One of my goals for 2017 was to get the kids in nature more often.  Since the boys received their own video game consoles, I feel like I barely see them anymore.  Gone are the days when "Mom play with me" meant playing hide and seek.  Now they want me to be their second player so I can revive them or do the grunt work of laying foundation for their new Minecraft fortress. With the last day of school behind us, we kicked off summer by heading to the river.  To the rest of the family, we were going fishing.  I, however, was going location scouting.
A great location requires more than just a pretty background.  Walking along the river bank with my seven year old, I explained how great lighting is just as important, if not more important, than a pretty background.  I took the top right photo to illustrate my point; the lighting falling across his face and reflects in his eyes for those pretty catchlights that make his eyes sparkle.
Leading lines and natural framing are two must-haves for a great location.  The leading line helps draw the eye into the frame.   My favorite locations usually include leading lines like a path, a bridge, or even a creek.    Natural framing can be the way a tree curves around the model or a variation in the way the light filters through the trees behind them.  For example, the black and white photo at the bottom of this post has my son framed by the trees and shrubbery.
As long as the light is good, a photographer can make most locations look good.  I do avoid areas that are too visually cluttered such as backgrounds with trashcans, signs, or other people.  Every detail in a portrait needs to be a part of the story and those little distractions in the background take away from the subject.  Removing those distractions, preferably by changing your angle or posing rather than editing them out in Photoshop, can take your snapshot to a beautiful portrait.
This little access area off the Haw River fit all the parameters for a great location.  I'm thrilled to have found such a great location, located close to Pittsboro.  It'll make a great area for portraits.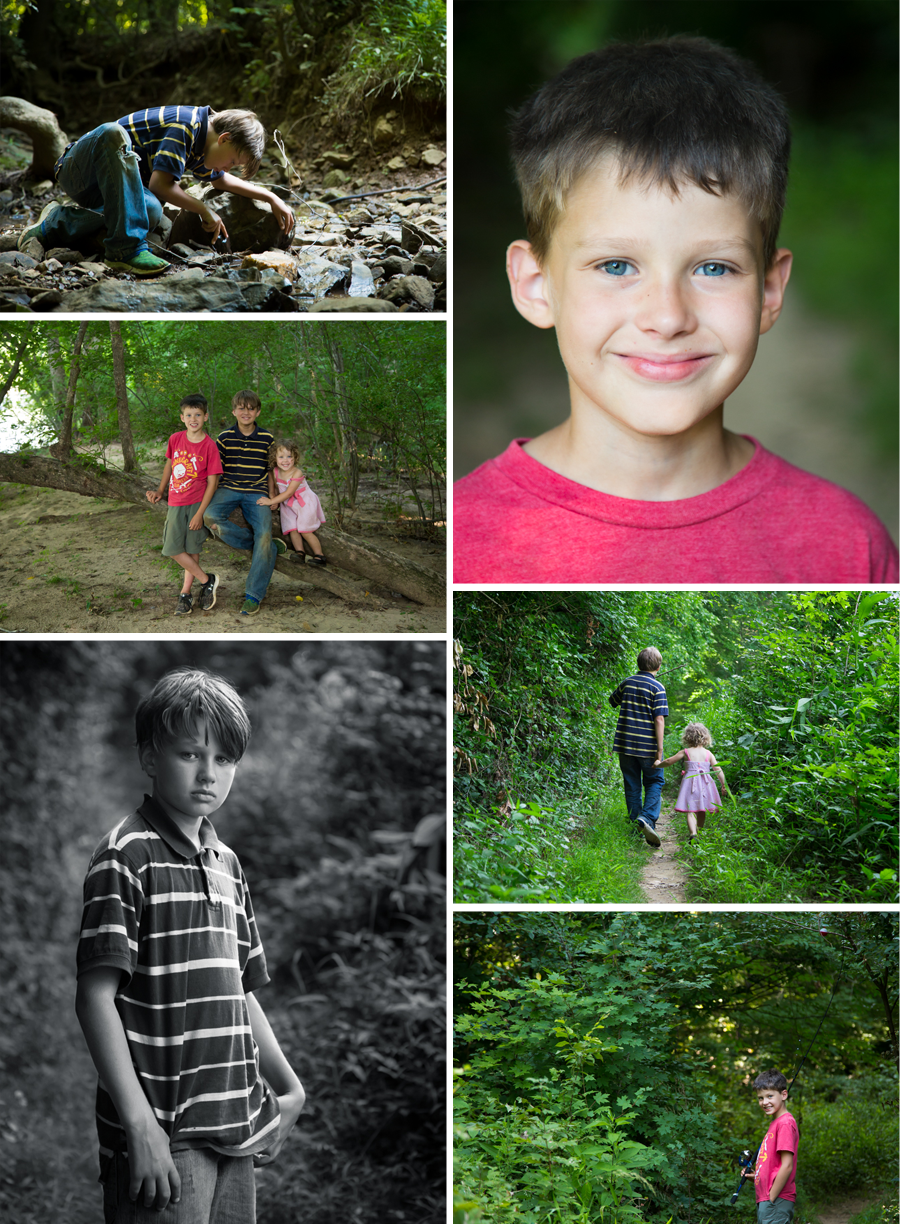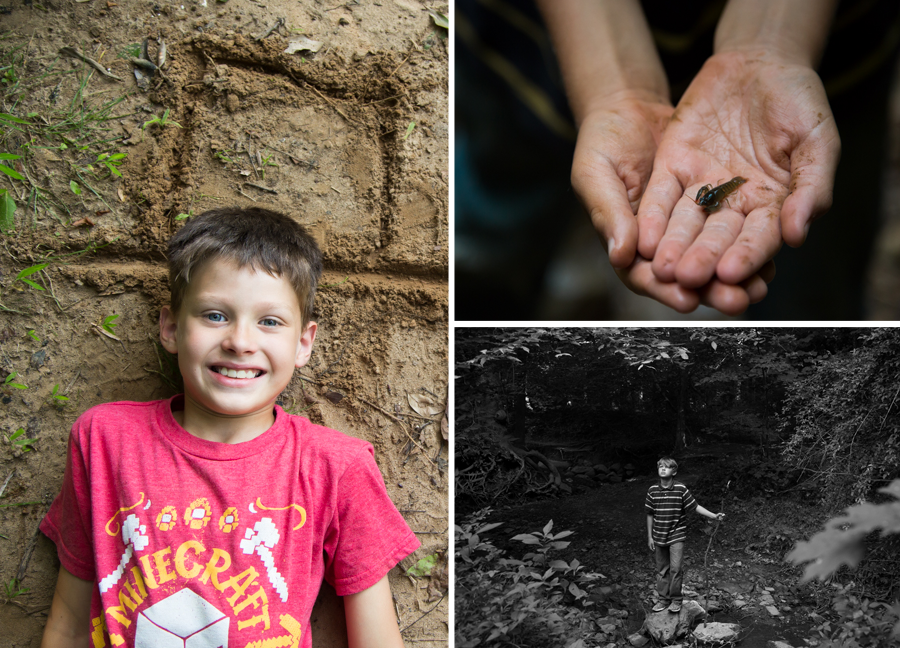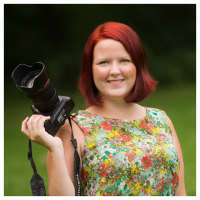 Katie Smith is a Pittsboro Children Photographer.
Located in Mebane, Katie Smith enjoys finding North Carolina's beauty in local parks and wildlife areas.
When not behind the camera, she enjoys fishing, hiking, and catching crawfish.
Ready to book?  Use the contact page.
Find Katie Smith Photography on Facebook.