A few weeks ago, I met this lovely couple in Downtown Belton for an love story session.  We walked the street, talking about how they met as coworkers and little details of their life together.  Swapping stories about married and military life is one of the best parts of these sessions. That we aren't alone in this always crazy Army life even though sometimes when we're hundreds of miles from where we consider home, we feel like we are.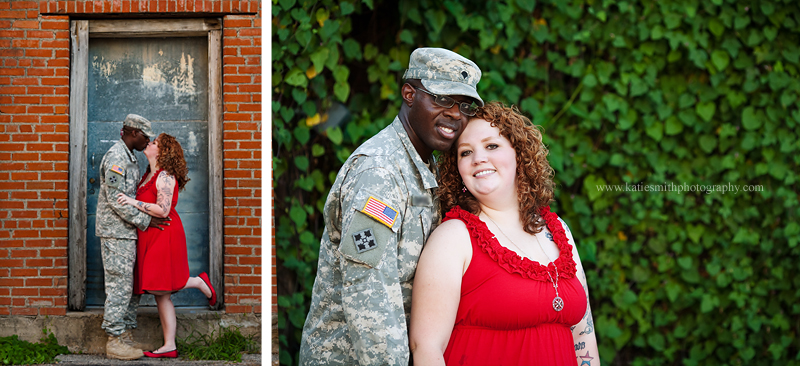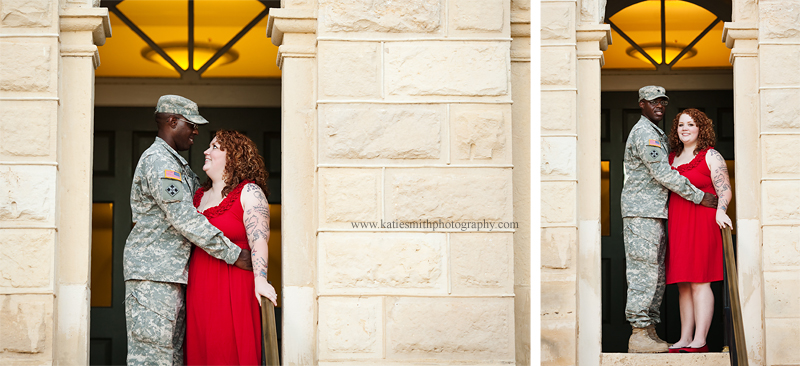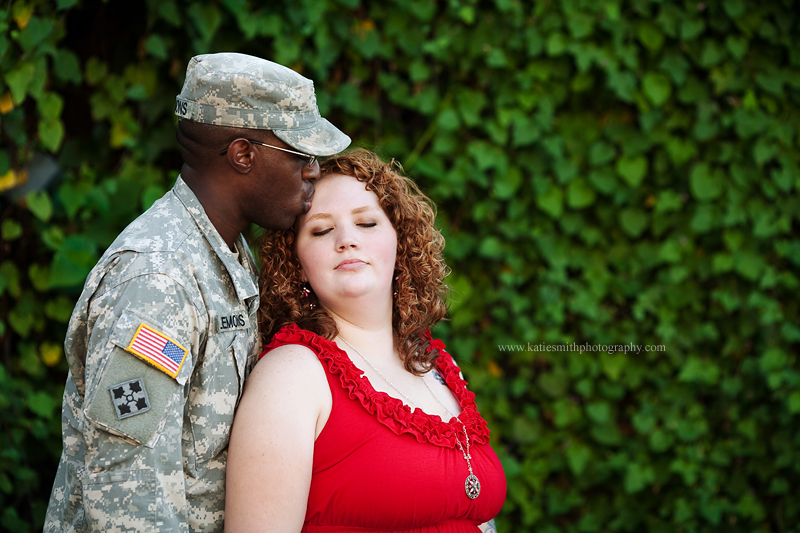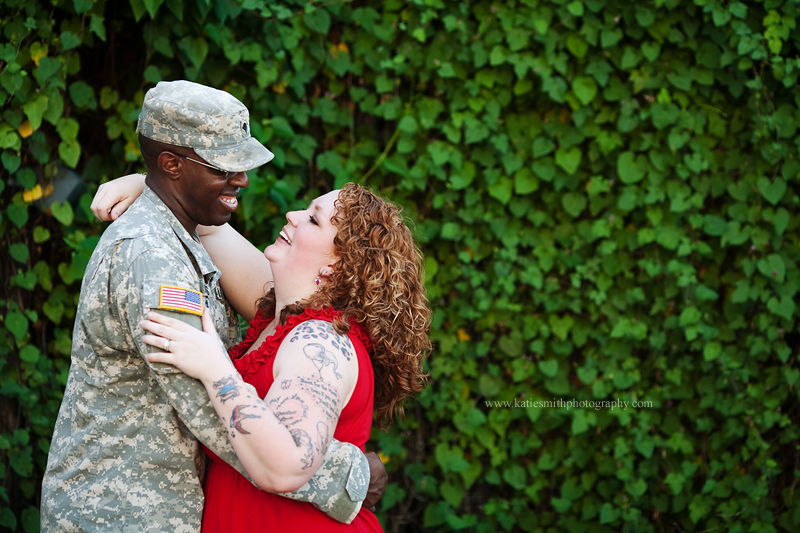 Katie Smith is a family and couple photographer serving Killeen, Texas and surrounding area.
She's been a proud Army wife for almost 8 years and enjoys sharing her talent with fellow military wives.
Support Katie Smith Photography on Facebook to see some of the news (Did you know less than a quarter of my fans see my updates on there?).