Ok, I better let you know that this post is going to be picture heavy!  With a session this fun and a girl this cute, how could I possible not go absolutely overboard on the images?
I met 2.5 year old Miss K and her mommy in their home over the weekend.  She is so adorable and smart.   It was so much fun playing with her and watching her play with her dolls and books and purse and grocery cart.   So much girly perfection that I adored.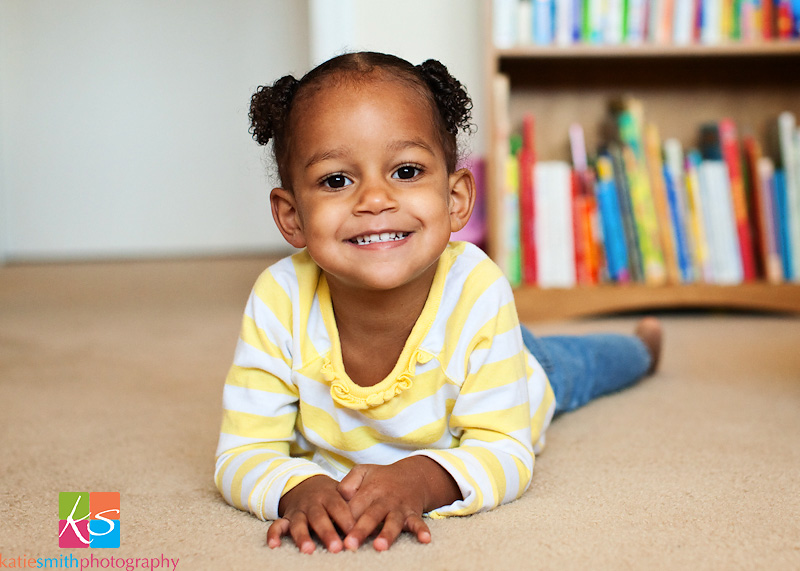 Originally, I posted this one in black and white on Facebook but I love the color just as much.  I saw this one in my head and she very nicely cooperated just the way I envisioned.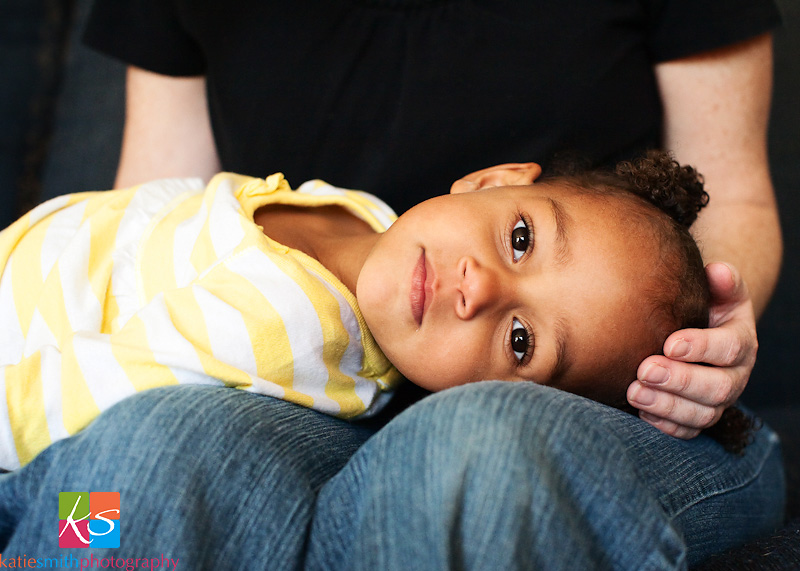 I rented a macro lens for www.borrowlenses.com and couldn't resist an eyelash shot.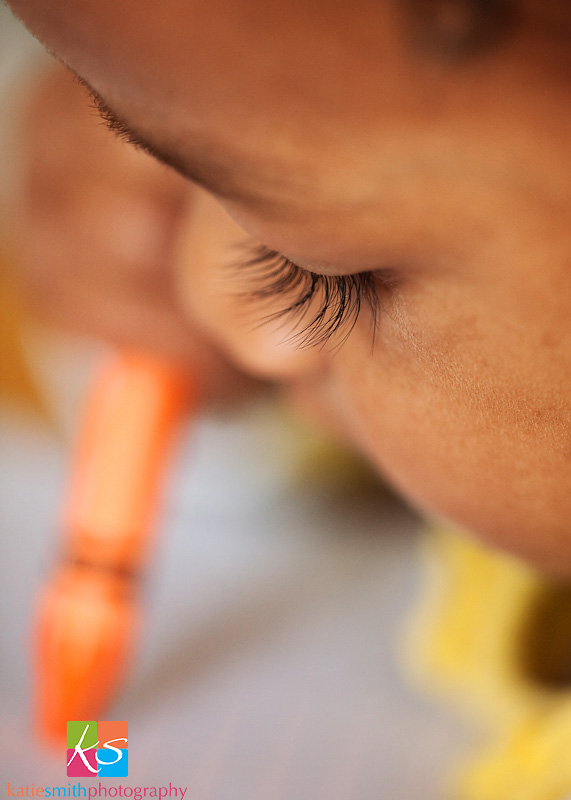 She played with her dollhouse.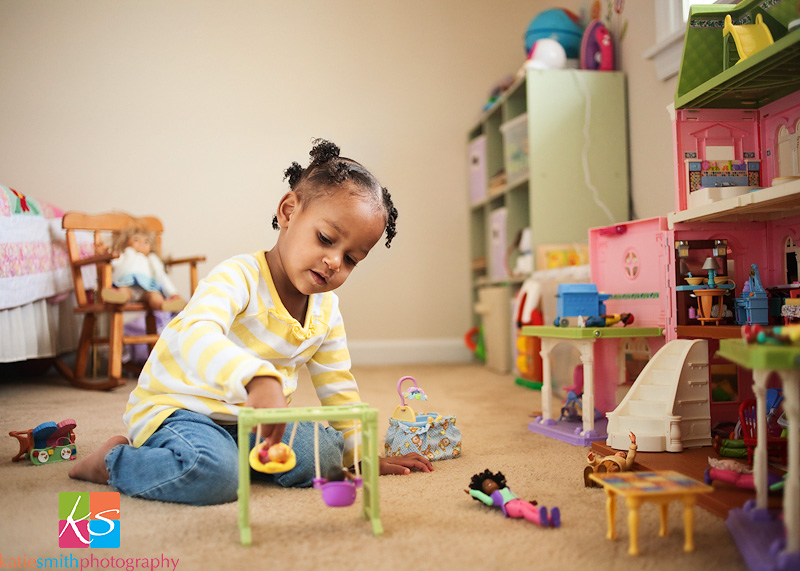 We talked about finger prints and she gave me a cute little grin.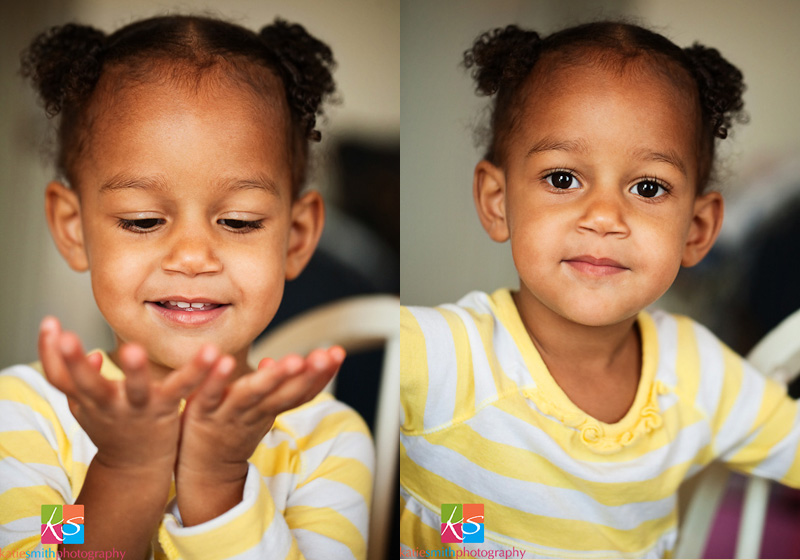 She insisted Baby have her picture made too.  Of course, I can't resist a sweet request.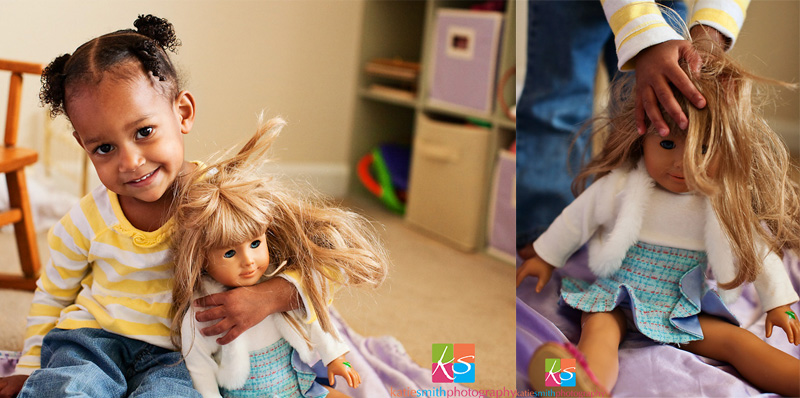 She helped another doll play seek & find.

We all took turns tracing each others hands.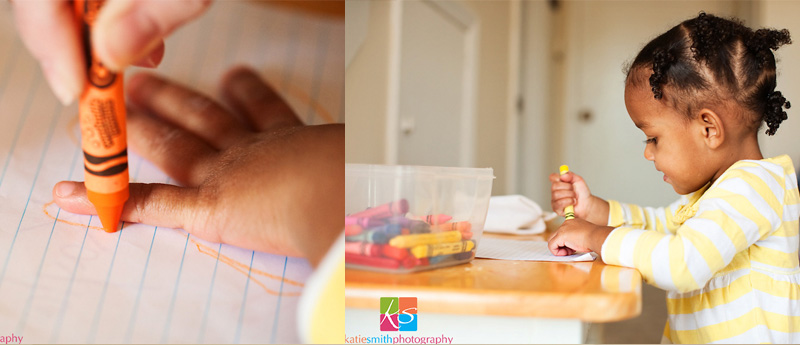 We took some fun pictures with Mommy.
And this one is for me.  We were talking about how a lens cap is like a helmet for my lens.  So she was helping me put it back on.  🙂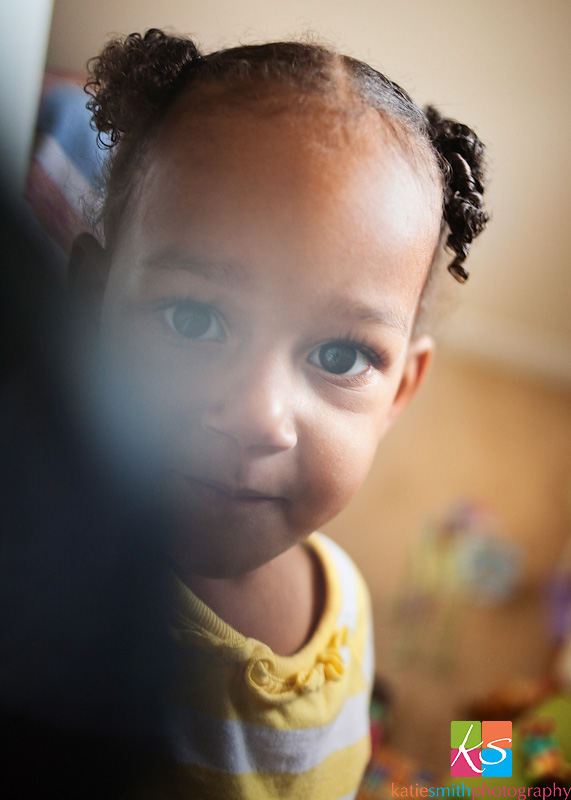 Thank you, K and J for having me over!  I had a lot of fun and hope you enjoy your images.