I believe your personal style should be reflected in your portraits.  If you have a modern home, you should have modern portraits.  If you live on farm live and decorate with a rustic country flair, we should design your rustic-themed child portrait session to include rustic elements from backgrounds to clothing to props.
This rustic-themed child portrait session was designed to give more character to her typical school portraits.  Her braids were tied with twine bows.  Her dress and cheetah-print boots added color and personality.  Because these are her first grade portraits, we included a vintage school set up complete with antique stool, vintage books, and a red apple.  On the private property near Roxboro, they had a tall stack of firewood which made a nice textured background.  I love finding those kind of areas on property, something that looks unassuming in person but turns out fun in portraits.
Interested in booking a session that reflects your personal style?  Look at the colors you use in your home decorating and use those colors in your portrait clothing.  If you love industrial lighting, a downtown session will look great.  If you use lots of wood accents, a session at the forests edge would incorporate those warm brown tones.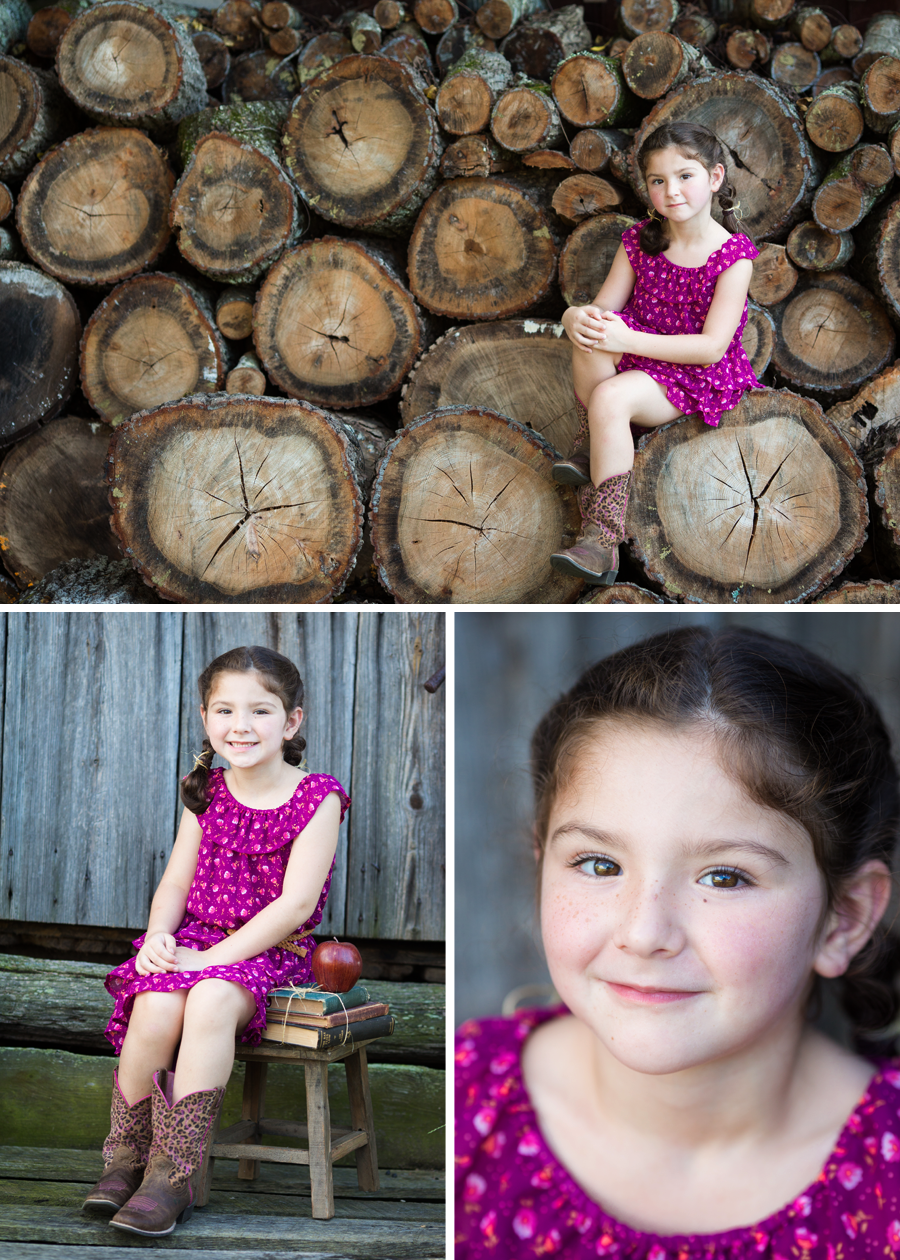 Katie Smith is a family portrait photographer in Mebane, North Carolina.
She travels within 30 miles of Mebane including Roxboro, Chapel Hill, Burlington, and Pittsboro.
When not photographing super cute kids, she likes to relax at home with a good book.