I don't know about you but I'm not a huge fan of strangers coming to my house.  Besides the fact that the stranger is usually the cable repair man running three hours behind schedule, I feel a need to make sure my home is spotless, my children are dressed, and I have something cold to drink to offer.  Usually the last one is all I can do at last minute and that's only if he likes good Southern sweet tea or milk.  So I know why you might groan when I say that in home consultations are required to have an awesome session but here's six reasons you should be like "HECK YEAH!  Come on over!"
6. Convenience.
Weeknights are busy.  You race home from work, get out of your work clothes, hug your kids before taking them to baseball practice, get dinner on the table, and if all goes well, settle in for a little tv time with your favorite man.  Driving across town for a one hour meeting is the last thing you want to do after a long day at work.  In home consultations eliminate that extra drive.  I'll bring all my samples to you and you can stay home in your pajamas.  Your kids are free to play in the comfort of home instead of having to sit still and be quiet in public.
5. Clothing Help
"What should I wear" is in the Top 5 questions I get asked about photography sessions.  I'm far from a fashion diva but my friends and family come to me for styling advice when it comes to their photo sessions.  My own clients have been known to send me picture texts of outfits to get opinions.  When I come to your home, I can give you styling advice based on your family because it's not one-size-fits-all.  Know you want a large print over the living room mantle?  We'll go over outfits that will compliment the decor.  Love your daughter's eye color?  We'll find an outfit to make her eyes sparkle.  Don't want to get all new clothing?  You can dump the entire closet on the bed and I'll go through outfits with you.  Ta-da!  Less things to stress about on the days before the photo session.
4. Seeing samples before the session
Maybe you don't know what you want.  Maybe you were just going to purchase files and figure out what to do with them later.  Seeing samples before the session will get you excited to see your own prints and albums.  You get the chance to feel the sturdy pages of albums and the texture of canvas.  When you see high quality products in person, it becomes real.  Just like when you are holding a dessert menu and you don't know what to order but then a waiter walks past with a big thick brownie with a mound of homemade vanilla ice cream topped with hot fudge and whip cream and you go "I WANT THAT!!!!"
3. Custom-designed wall gallery samples
Do you look at Pinterest and think "I love how those pictures are arranged!  I wonder how that would look on my wall?"  I can help with that!  During your in home ordering, I'm going to take a photo of everywhere you might want a photograph to be hung.  After your photo session, I'll digitally create custom galleries to show you what it would like if hung in your very own home.  Want something over the mantle?  I can show you a jaw dropping 30×40 that will become that main focus of the room or maybe a 3 image wall gallery that tells more of your families story.  It's no longer a gamble on what pictures would look great because the proof is in the pictures.
2. We'll get to skip that awkward "Are you my clients?" handshake.
Let's say we didn't have the consultation and we just agreed to a session date and time.  We'd meet awkwardly, give a decent handshake (I've been practicing so I'm not giving one of those floppy handshakes), and we'd go through the "getting to know you" phase of the session where we all have to warm up.   If you didn't read the About Me, I'm an introvert by nature so I tend to be little awkward.  Your kids won't know who the crazy lady with the camera is so they might be shy or not want anything to do with me.  I'll have to take clues from the questionnaire to create a session that represents you.  That will all be okay but we can do better.
Having an in home consultation puts the ball in your kids' court.  If they're anything like mine, they will be racing in and out of their bedroom to show me all their neat toys and how they learned to whistle.  They'll think of Miss Katie the Photographer Lady that brought them some goodies and look forward to seeing me again.  I'll be able to get to know your family and see how you are at home versus the show you might put on in front of the camera. You can show me your favorite photograph of all time and it'll clue me in on what you look for in a good portrait.  I don't even mind if you ask me to fold towels as we chat about your dream session.  When it comes time for the session, I'll be more friend than stranger and that's super important in the photographer/subject relationship.
1. Coffee delivered to you.
I'm going to swing through the coffee shop drive through on the way to your house.  Just think of me as your personal coffee delivery girl.  Does it get sweeter than that?
If you can't tell, I'm really really REALLY excited about these in home consultations.  If you are really excited too, shoot me an email and we'll get it set up.  From now until September 1st 2012, if you order a collection you'll get to take home your proofs the same day!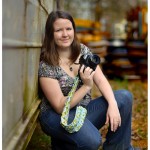 Katie Smith is an on location photographer specializing in lifestyle portraits of families and couples.
Located in Mebane NC, she serves Hillsborough, Burlington, and the surrounding areas.
When not photographing cute couples and adorable kids, she loves spending hot summer days at the lake and roasting marshmallows over a campfire.
Want to know all the latest news?  Find me on Facebook or subscribe to the newsletter, a once a month dose of awesomeness delivered right to your inbox.