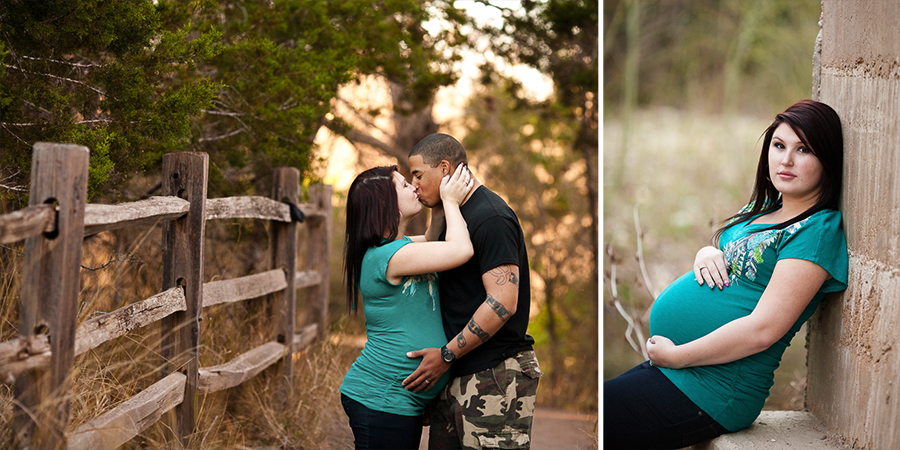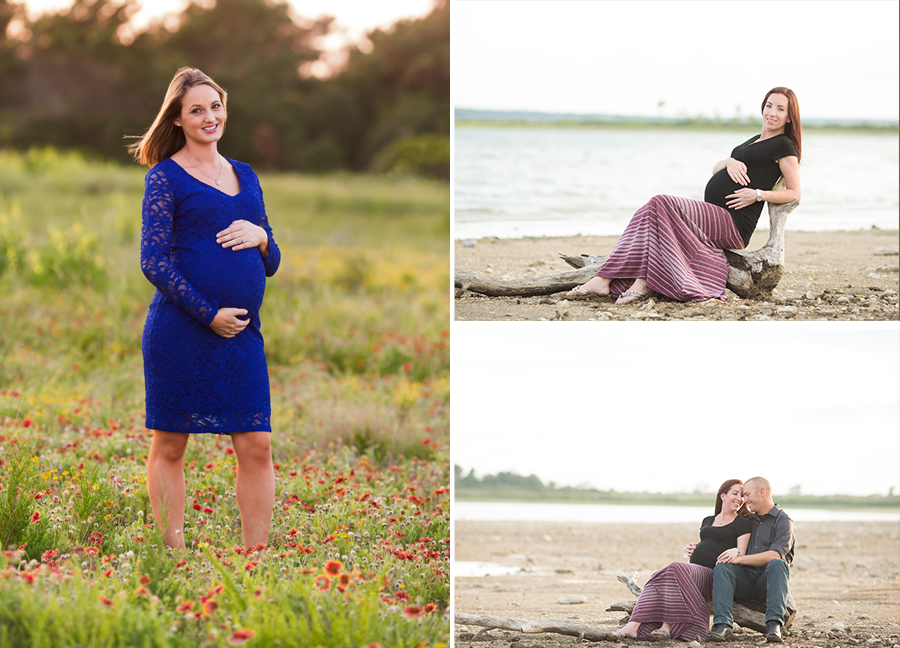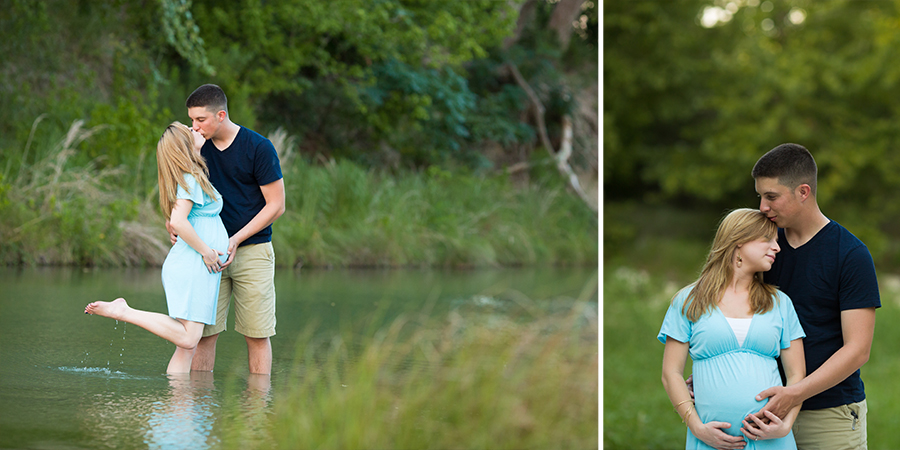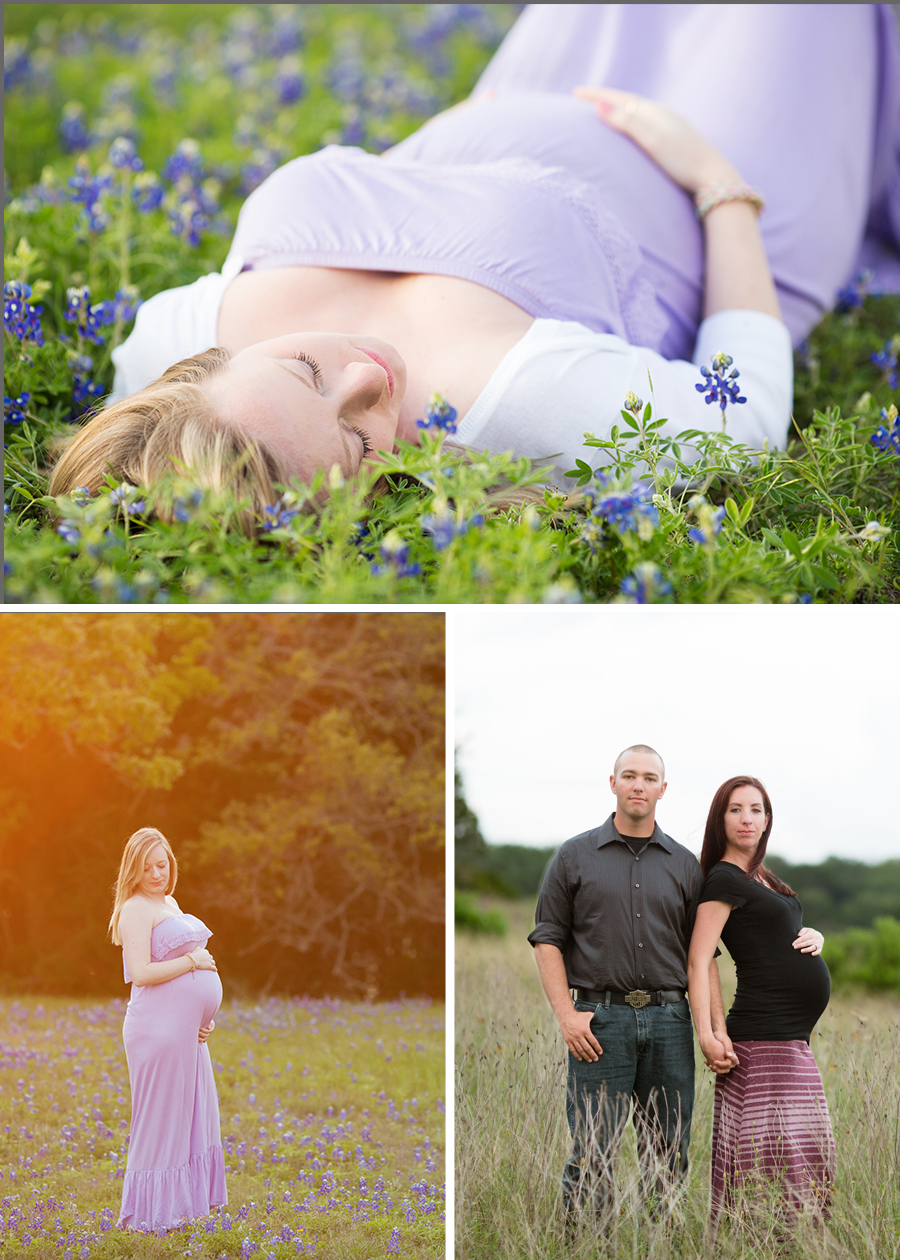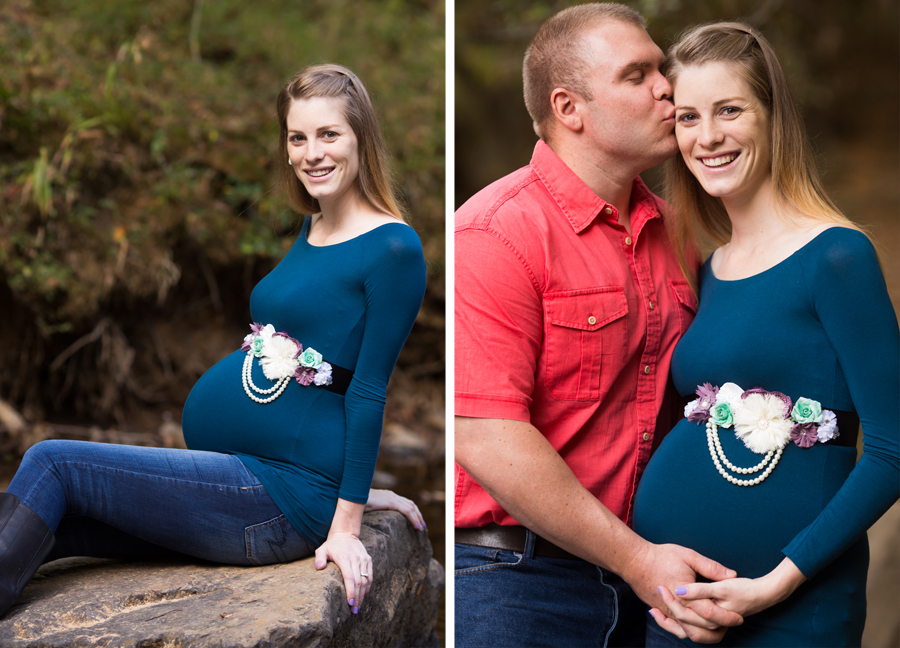 Maternity Portraits in Mebane NC
As you anxiously await your little one's arrival, take the time to appreciate this special time in your life.  The beauty of pregnancy is in the joy and the hope for the future.  It's in the smile and instinctive belly-rubbing when you feel the baby kick.  It's the excitement you feel as you and your partner face a whole new adventure together.   Pregnancy is full of small moments that  won't be fully appreciated until after the baby is in your arms.
Booking your maternity session
To book your maternity portrait session, we suggest contacting us as you enter your third trimester.  This allows plenty of time for a consultation before your portrait session.  A consultation is important to creating a personalized session experience.  Over coffee (or your beverage of choice), we will talk details including location, clothing, and posing.  At the end of the consultation, you'll book your maternity session by paying a session fee.
The preferred window for maternity portraits is between 32-36 weeks, earlier if you are expecting multiples.  We offer two types of session for expecting mothers:
Signature Sessions are perfect if you want to include your partner, older children, or pets.  These full length sessions are photographed at the location of your choice.  During your signature session, you will be mostly photographed as a couple or family to document the beautiful relationships that are growing and changing as you wait for your baby.
Simplicity Sessions are best if you want a shorter session that focuses on you and your pregnancy glow.  These sessions are photographed in my home studio, less than a mile from Downtown Mebane.
We also offer a "Belly to Baby" plan if you book your maternity and your newborn portraits at the same time.  See the Session Fees page to find out more.
Showcasing your portraits in your home
While most clients want to keep their walls available for the upcoming newborn and family portraits, many maternity clients enjoy showcasing their portraits on their bedroom walls.  Your bedroom is an intimate space focusing on you and your spouse making it an obvious choice for displaying wall art.
Other clients choose to keep their portraits safe in an album. Our heirloom-quality album guarantees you'll be able to enjoy your portraits for a lifetime, even being able to share them with your grandchildren when they are expecting your great grandchildren.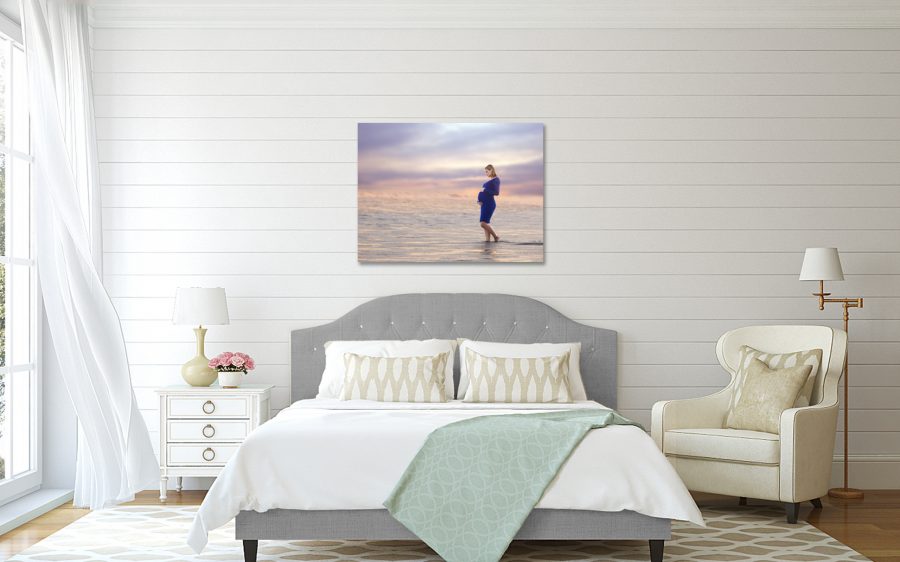 Find Katie Smith Photography on Facebook.
Follow Katie Smith Photography on Instagram.