Look out world!  This little guy is turning 2!
I follow his mom on Pinterest and she has all kinds of idea for his super cute Elmo-themed party.  Knowing he'd be sporting a red Elmo shirt, I knew it was the perfect time to pull out the banner Abigail's mom made for me.   I also grabbed the red tin bucket I bought back when my youngest turned one.
We met at the park on probably the nicest day we've had yet this year and I set up in a cute little shady spot then we walked to the playground, drove to a different playground, walked down to the lake, blew bubbles in the meadow, and walked back to the second playground.  What a work out!  It was so worth it though.  He was such a sweetie and I loved how he was so interested in what was going on around us- he pointed out dogs and airplanes and birds.  I think he is pointing at something in at least a quarter of the images.  I loved getting to photograph on the playground even though I must have looked really silly being a grown up with a big camera playing on the toddler equipment and sliding down the slides.
Thanks for having me take your pictures!  Hope you enjoy them!  Happy -early- birthday!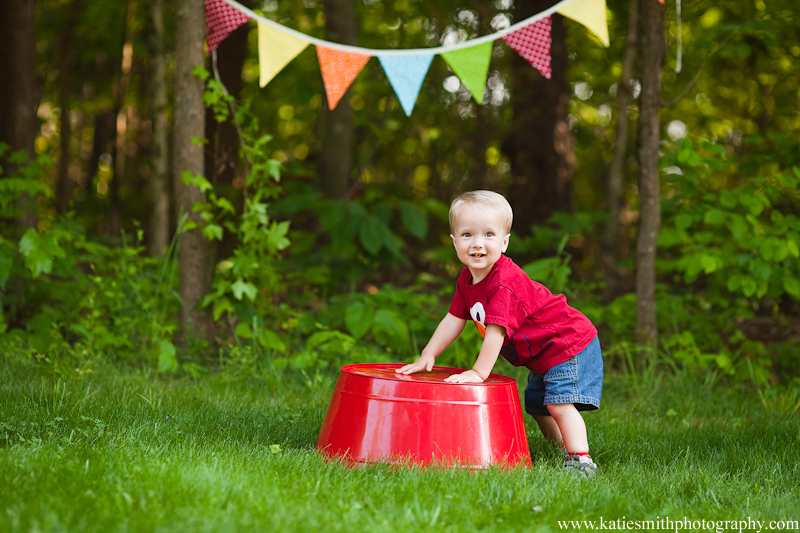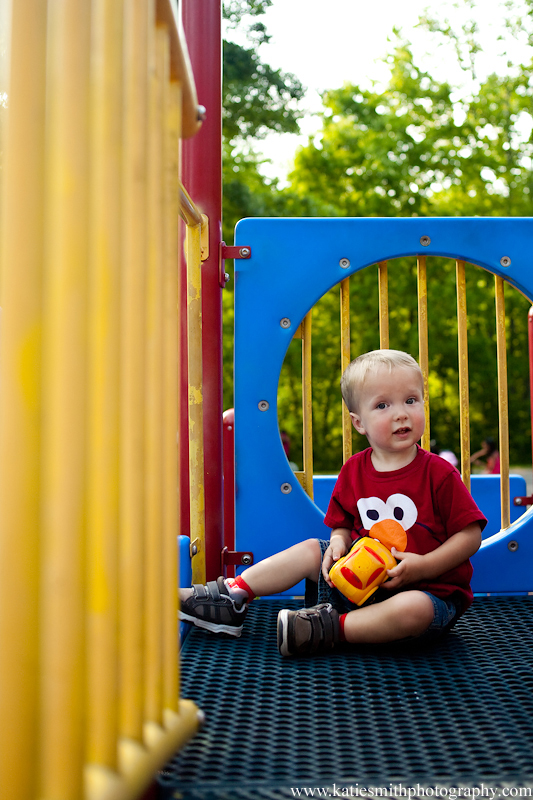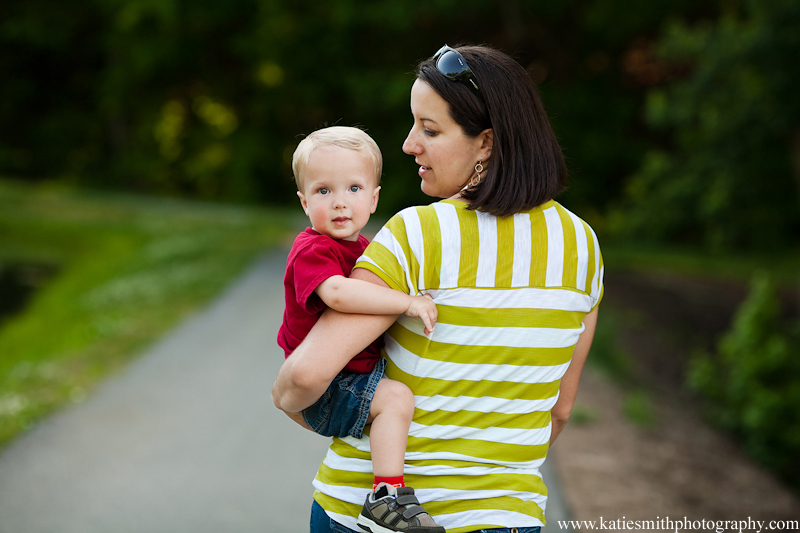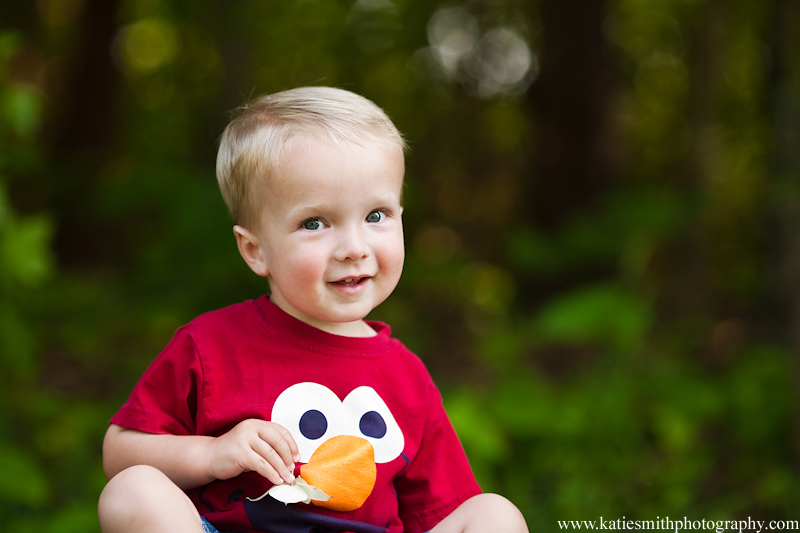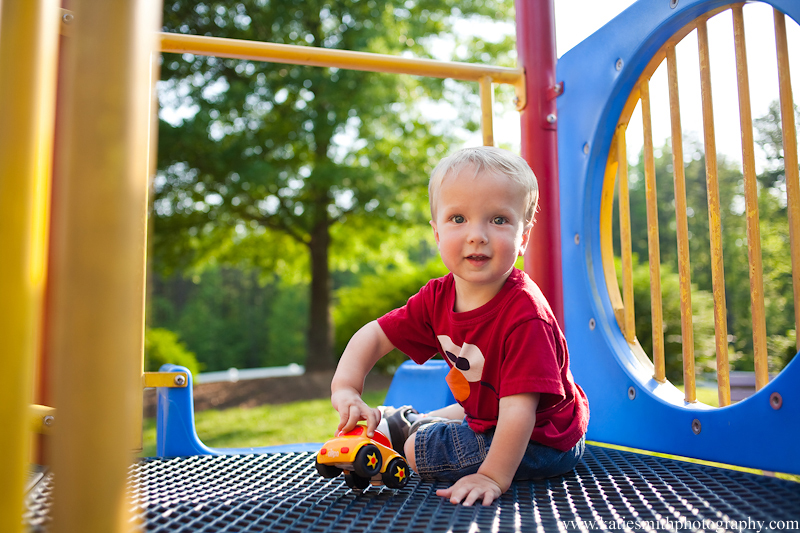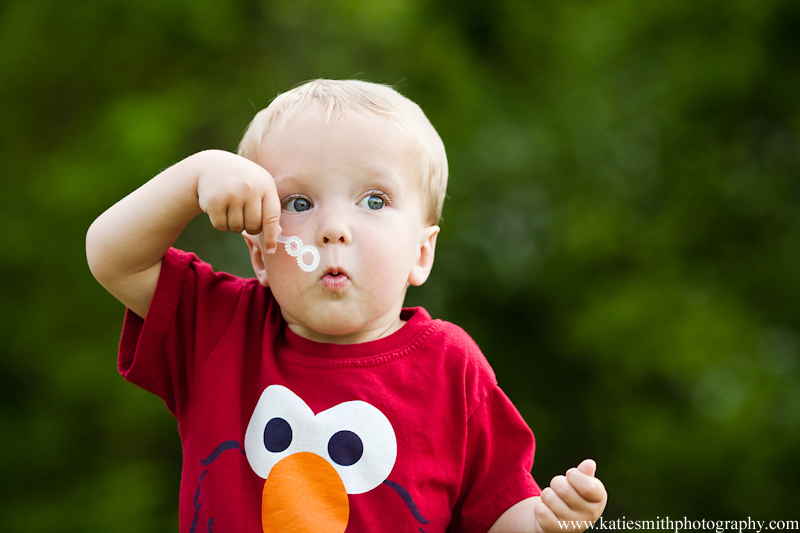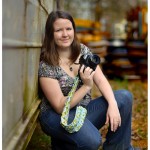 Katie Smith is an on location child and family photographer serving North Carolina's Piedmont.
When not photographing the world's most adorable kiddos, she's usually found living the quiet life at home.
Like Katie Smith Photography on Facebook to see all the latest sneak peeks.
Email me to book a family photo session you'll never forget.