Look at this one month old cutie!  Don't you just want to pinch those adorable little cheeks?
I met this little Cowboys fan last week in his home.  I loved his Dallas Cowboys themed room, especially knowing it's an extra special boy nursery since he has a house full of big sisters.  Since it was a school day, I didn't get to meet his sisters.  Instead I got to capture that mother-son bond and I absolutely love that she was willing to be photographed with him.
As a side note, part of me wants to break into "It's a Small World After All" since his mom was introduced to my work by a mutual friend that I've known for six years but haven't met in person.  Sometimes it's nice how the internet makes the world a much smaller place.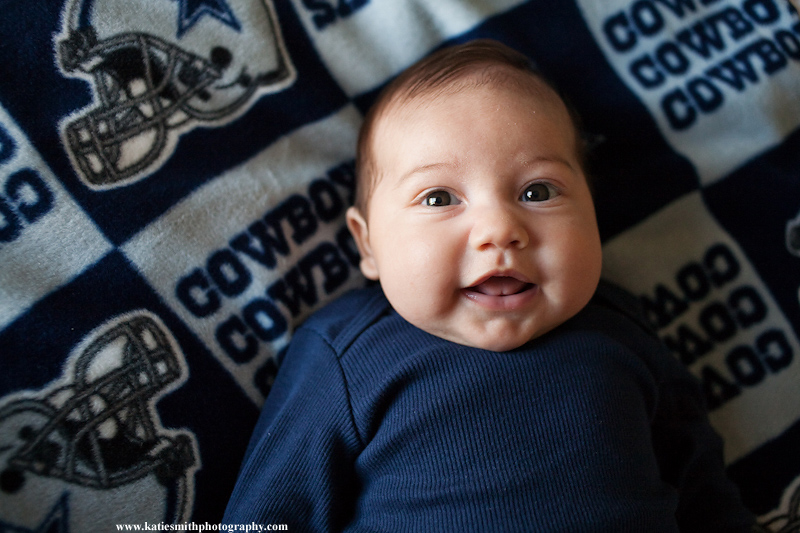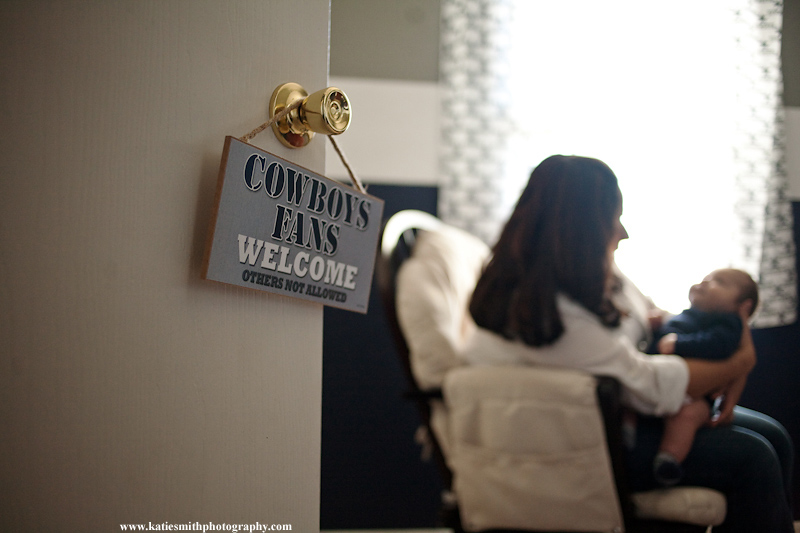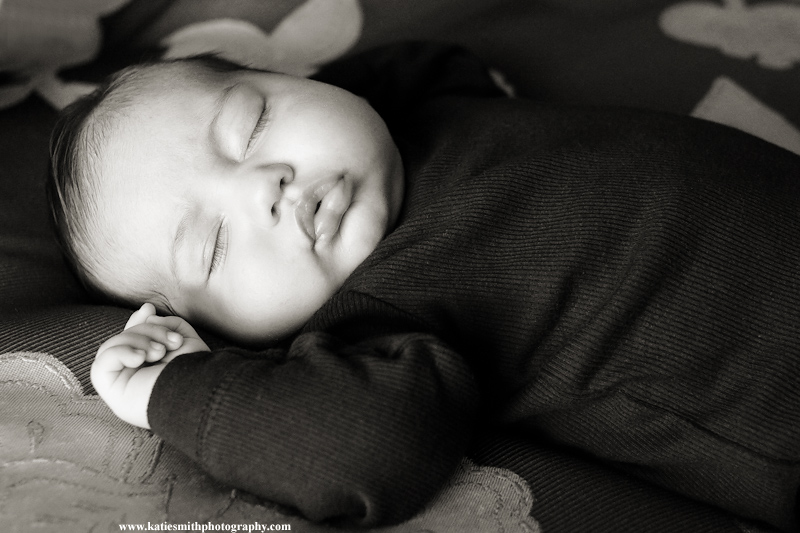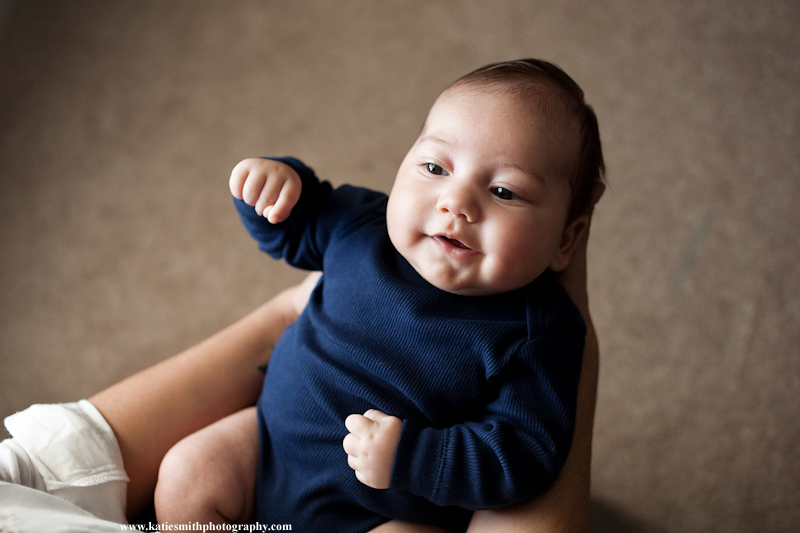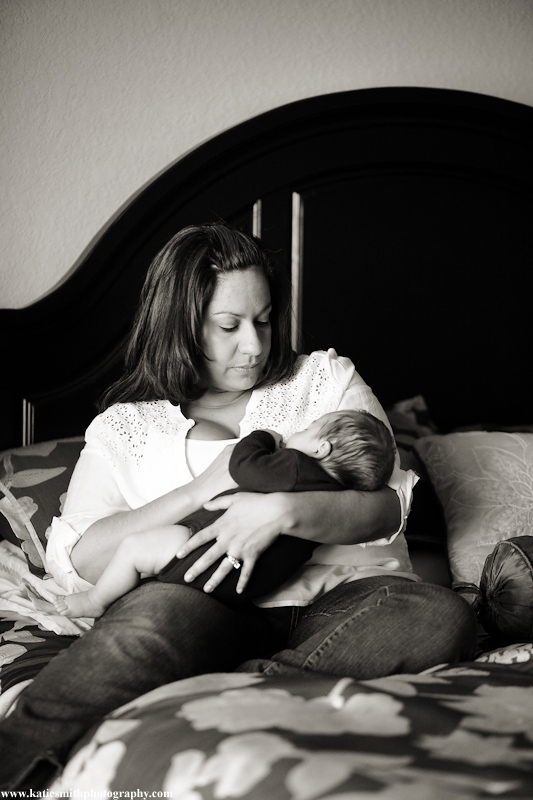 Katie Smith is an on location photographer serving the Chatham County NC area.
She loves photographing babies in their natural enviroment… in the home and in their parent's arms.
When she's not ooh'ing and ahh'ing over someone else's adorable baby, she's with her own 'babies' and wondering how the grow up so fast.
For photography and session information, please contact by email- katie@katiesmithphotography.com