Our clients only purchase portraits they love as art that fits their home. From wall art to albums, you'll receive high quality portraits that have been expertly retouched. Each portrait includes the full resolution digital copy.
Your investment is based on your individual needs but most clients spend $500-1000 on wall art and/or albums.
No Session Fee
We do not charge a separate session fee; instead we require a print deposit that will be applied to your portrait purchase. Your print deposit is happiness guaranteed. If you don't love your images, we'll reshoot or refund your print credit.
Products We Offer
With Katie Smith Photography, your portrait experience isn't complete until you can hold your portrait in your hands. From framed wall art to heirloom albums, you will receive high quality artwork that fit seamlessly into your home.
Wall Art
Wall portraits make great focal points in any room of your home. You can order one of our three standard sizes or create a custom size for a larger wall. Not sure the best size? The standard rule is for the portrait to cover at least a third of the wall space. If you're more of a visual person, you can text or email a photo of your wall and then during your order session, I can show you size options using your photos.
After choosing the right size, you can decide which medium is right for you. We have nine frame options from traditional espresso and black frames to a modern, 3″ wide white frame. You can also ditch the frame for a beautiful wrapped canvas. Every piece of wall art has a finished back with wire hanging.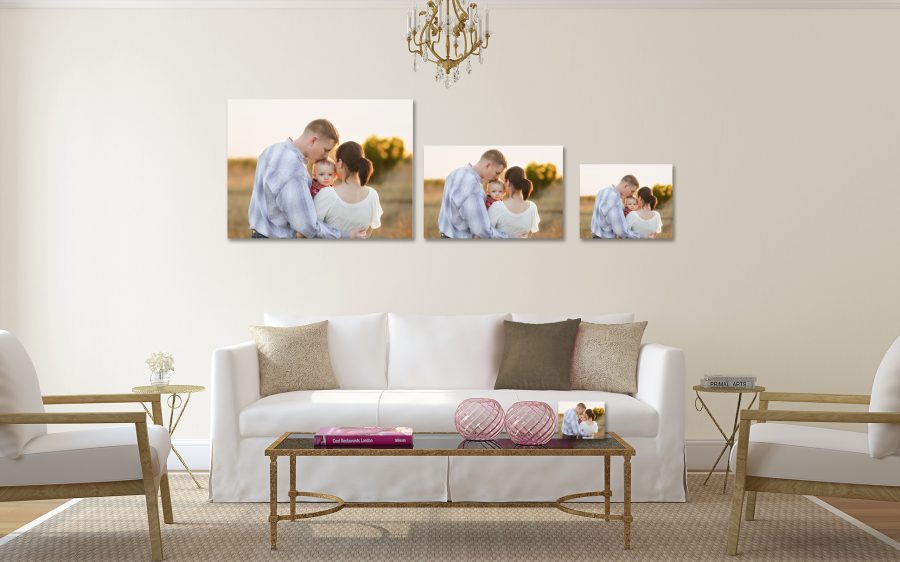 Wall Galleries
Where one framed portrait makes a statement, wall galleries tell a story. By grouping your favorite images together, you showcase different emotions and expressions that make you smile. These are a favorite for families that want to display individual portraits of their children. We have over 30 wall gallery arrangements to choose from with sizes from 30×60 to 20×30.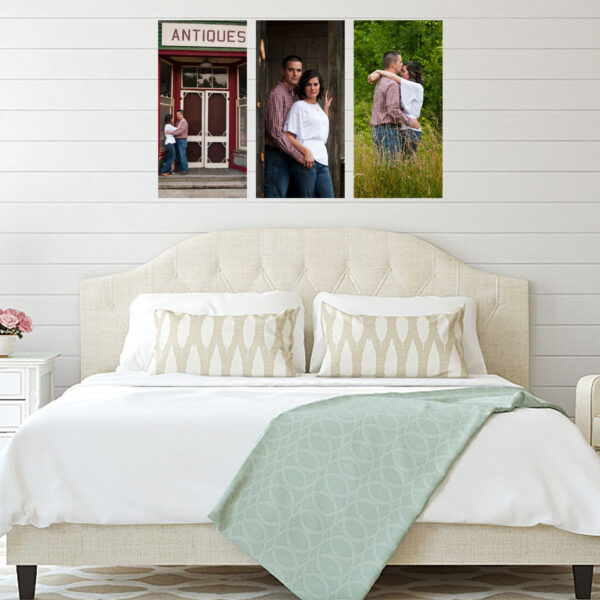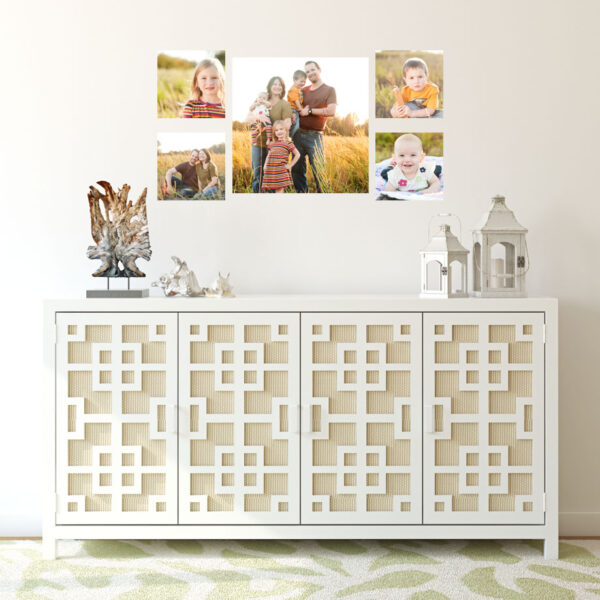 Albums
If you have more favorite images than wall space or if wall art isn't for you, albums are perfect for keeping your images close at hand. Our 5×7 album features ten of your favorite images. Printed on our signature metallic paper, your photos are slipped in white mats for a classic look.
Our heirloom-quality album is an amazing 12×12 book with thick pages. This book can showcase all your images with your favorites showcased on beautiful two-page spreads.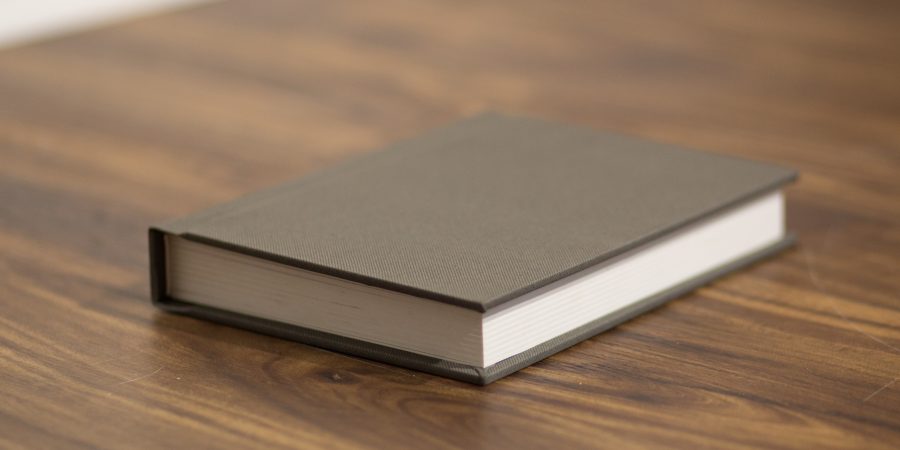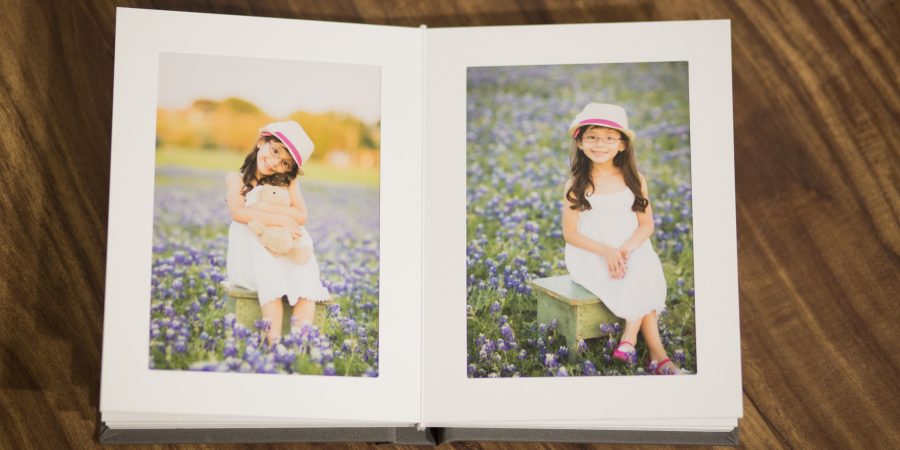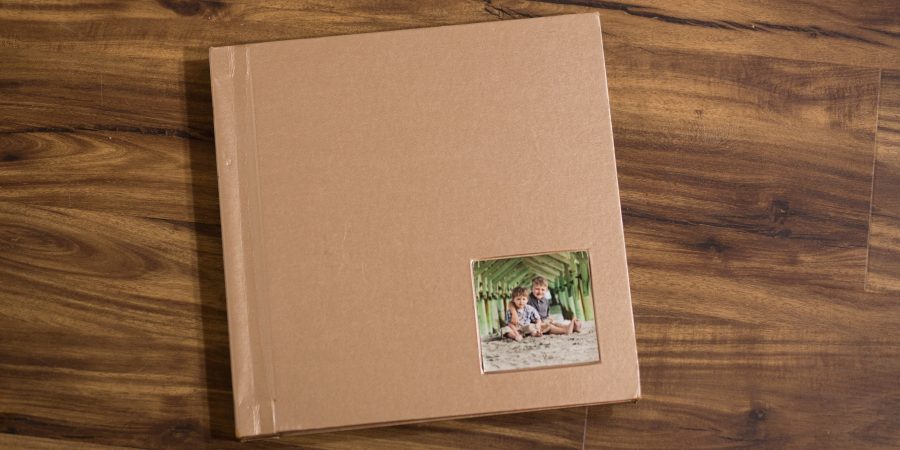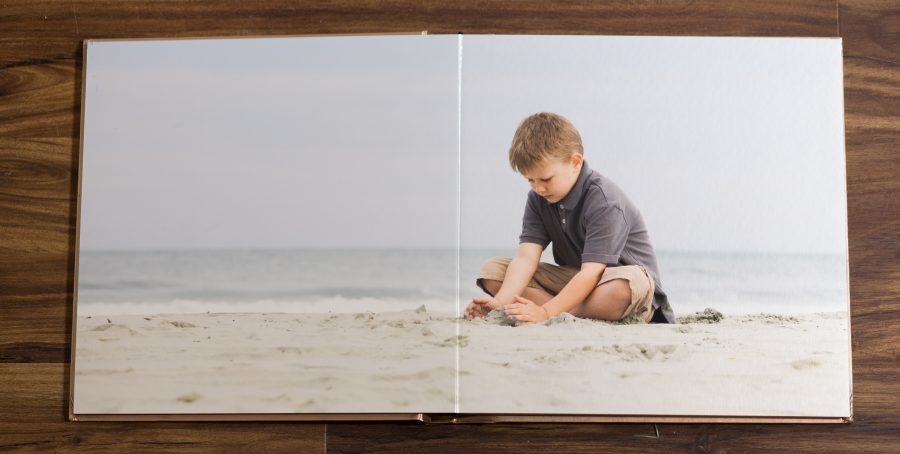 Our Thoughts On Digital Files
In this digital age, we take more photos than ever. Unfortunately, as time has gone by, we have printed less and less. We snap pictures daily and instantly share them with our family and friends through social media. Each photo is our new favorite but soon we forget all about that photo until it pops back up as a memory a year later. We rely on technology to safeguard our precious memories. Eventually the inevitable happens and the technology either fails us or becomes obsolete (looking at you, VHS tapes). If you've ever had a computer fail or lost a cell phone, you know the heartbreak of losing your digital photos.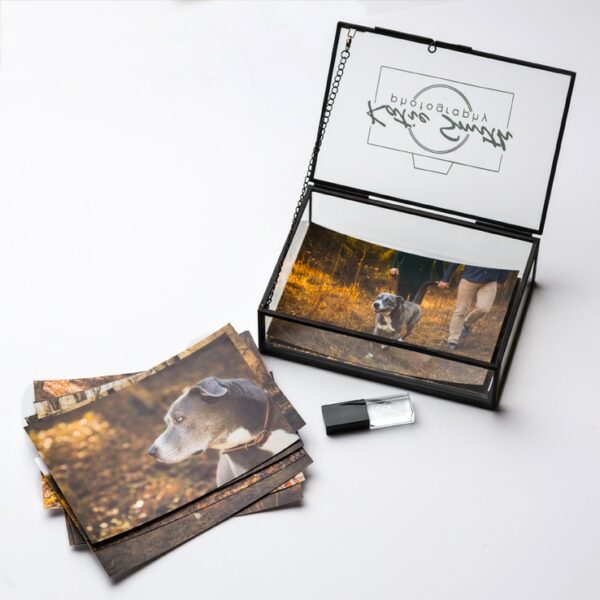 Our commitment to printing your photographs guarantees that you will be able to enjoy your memories for a lifetime.  Instead of searching through computer folders, all you'll have to do is look at your wall and remember how beautiful this time in your life was.
Even with our firmly-held belief that photos look better on a wall than a screen, we know digital files are an important to today's photography clients. We offer complimentary high resolution files with every print.