The baby in the belly of these beautiful maternity portraits has finally arrived!  After patiently waiting for him to be born, I blinked and the little sweetheart was already 10 days old!  I loved capturing him with his brothers, whom are the perfect mix of adorable and rowdy.  I know these three are going to create some fun memories as they grow up together.
For the session, we chose to keep things simple with a neutral gray backdrop and blankets.   By warming my studio up to sauna-like temperatures, Baby B slept through most of the session, only waking briefly during sibling portraits and to have a little snack.  With a session time of about two hours, his mother got to relax as I worked my magic, posing each little finger.  I love working with newborns in the 7-10 day range.  Most moms have started to settle into life with a newborn but the baby is still young, sleepy, and poseable.
Want precious newborn portraits of your child?
Call the studio as you enter your third trimester.  Your session can be penciled in the calendar for your due date and then rescheduled after your baby is born.  With weeks to spare, we'll be able to schedule your consultation to discuss details of your session.  Will you want a family portrait?  Just the newborn?  Are you looking for a certain color scheme to match a nursery?  Will you be purchasing a special outfit for your portrait? By going over these topics and more, we begin to create your perfect session.
At the session, you can expect your child to be treated gently and with safety as the number one priority.  We request that parents dress in layers as we turn up the heat in the studio for baby's comfort.  Newborn sessions can last 2-3 hours with plenty of breaks for diaper changes and feedings.
For more information on newborn portraits, please email Katie@katiesmithphotography.com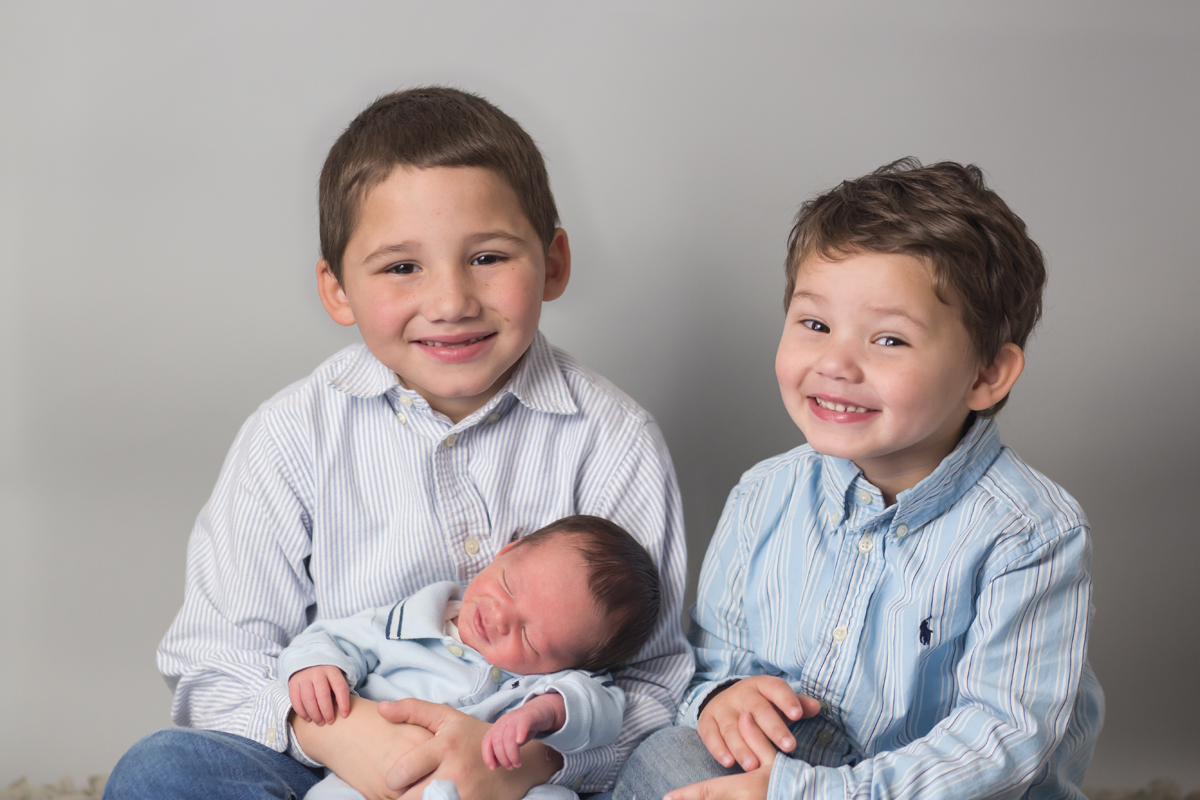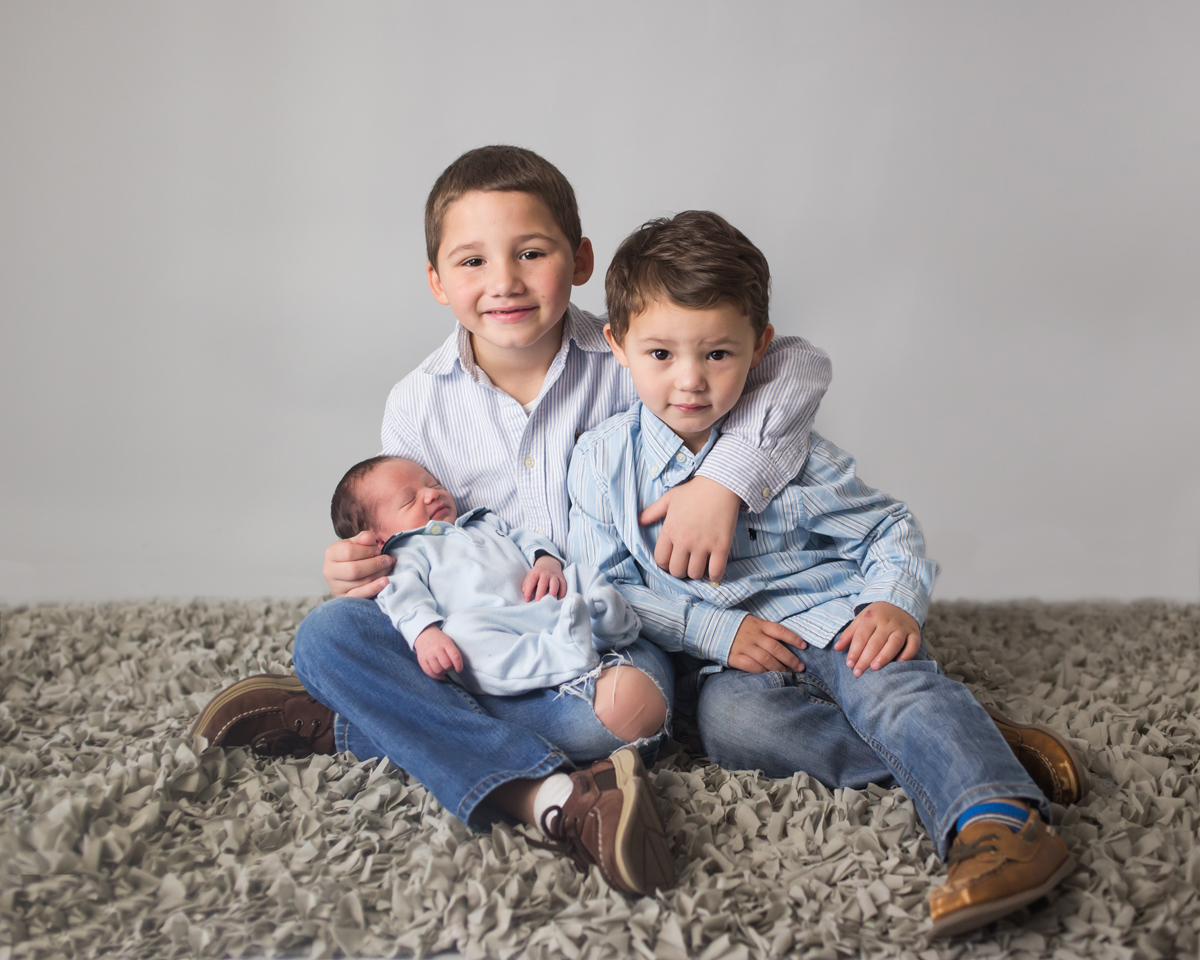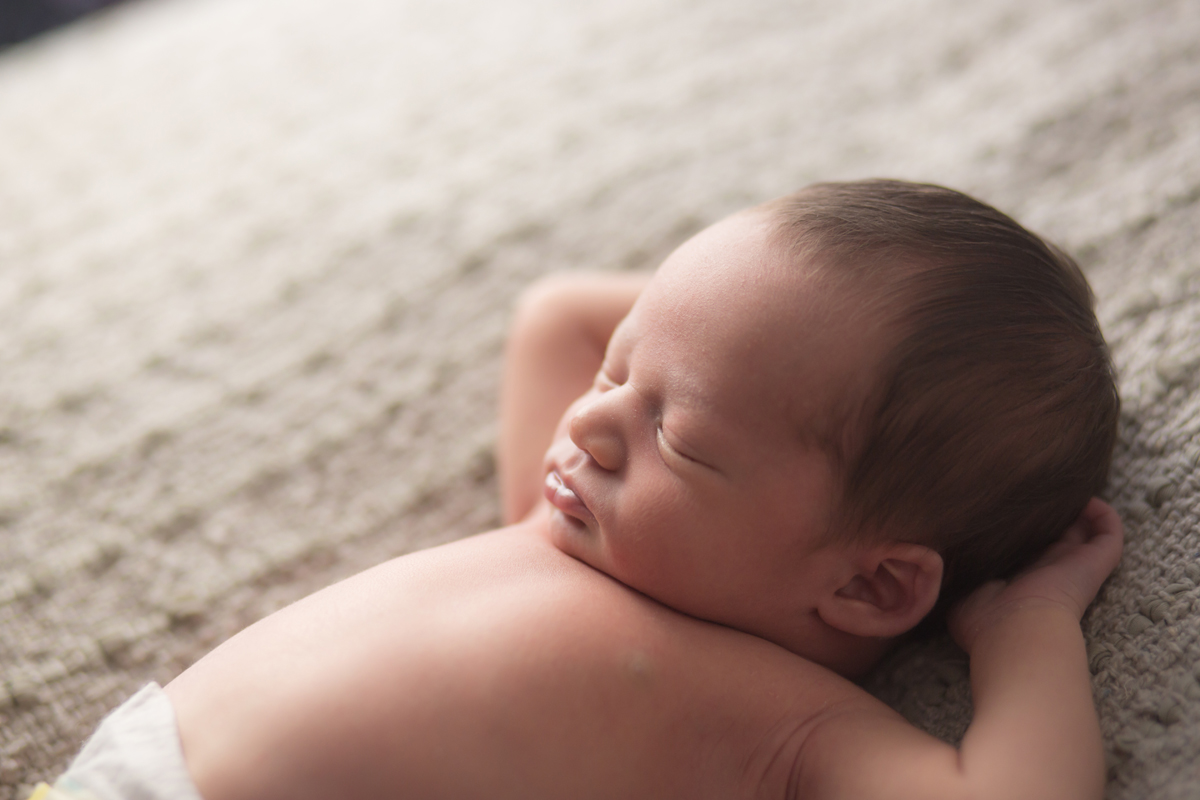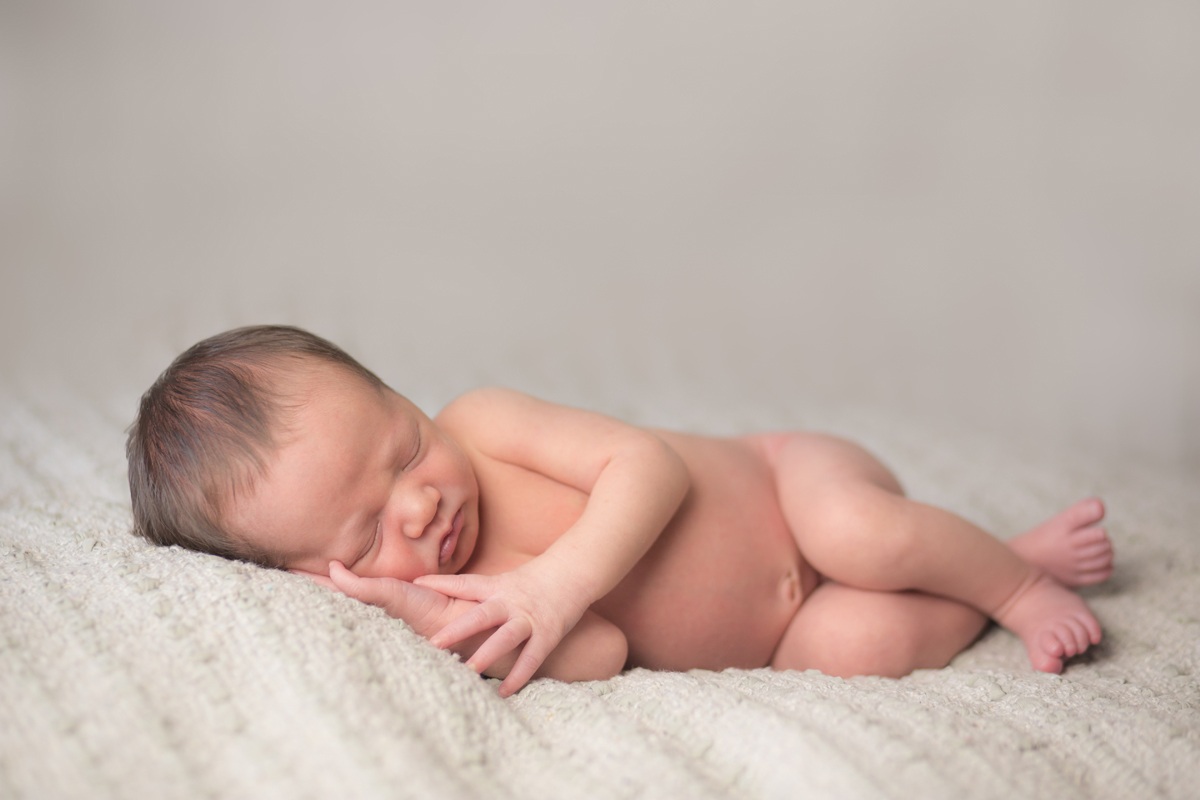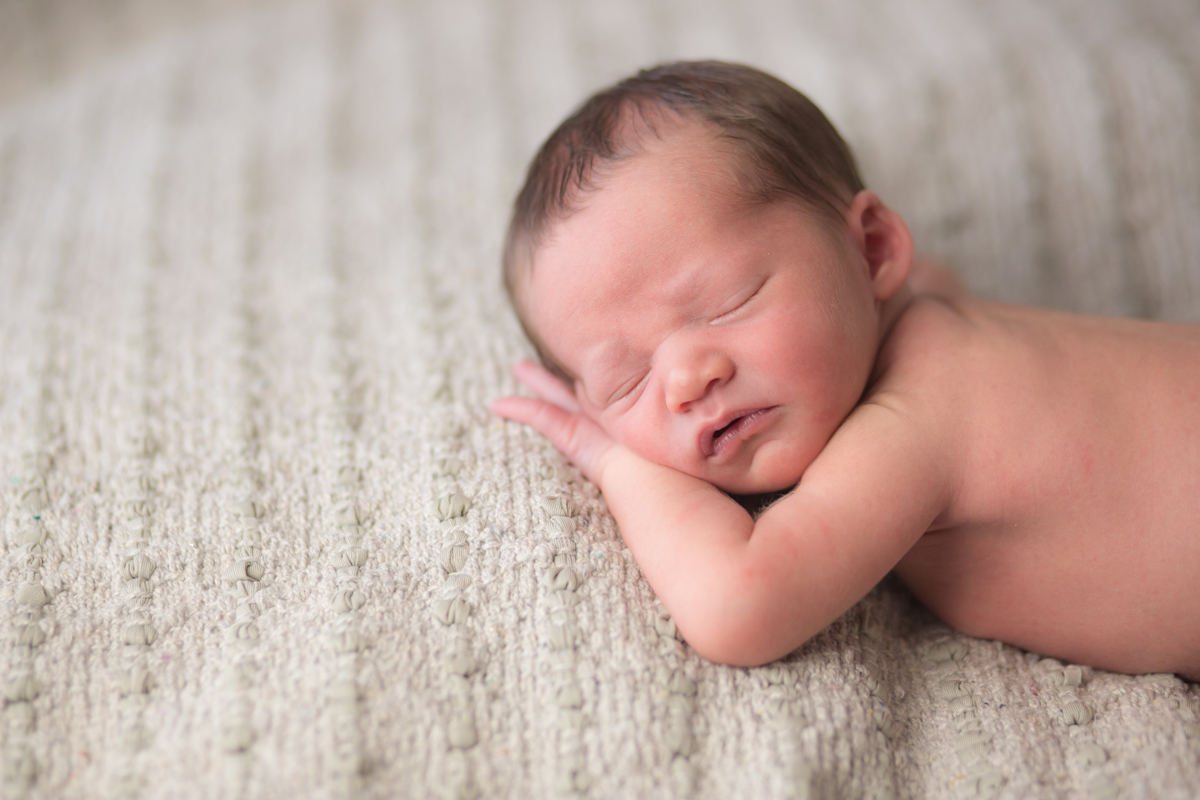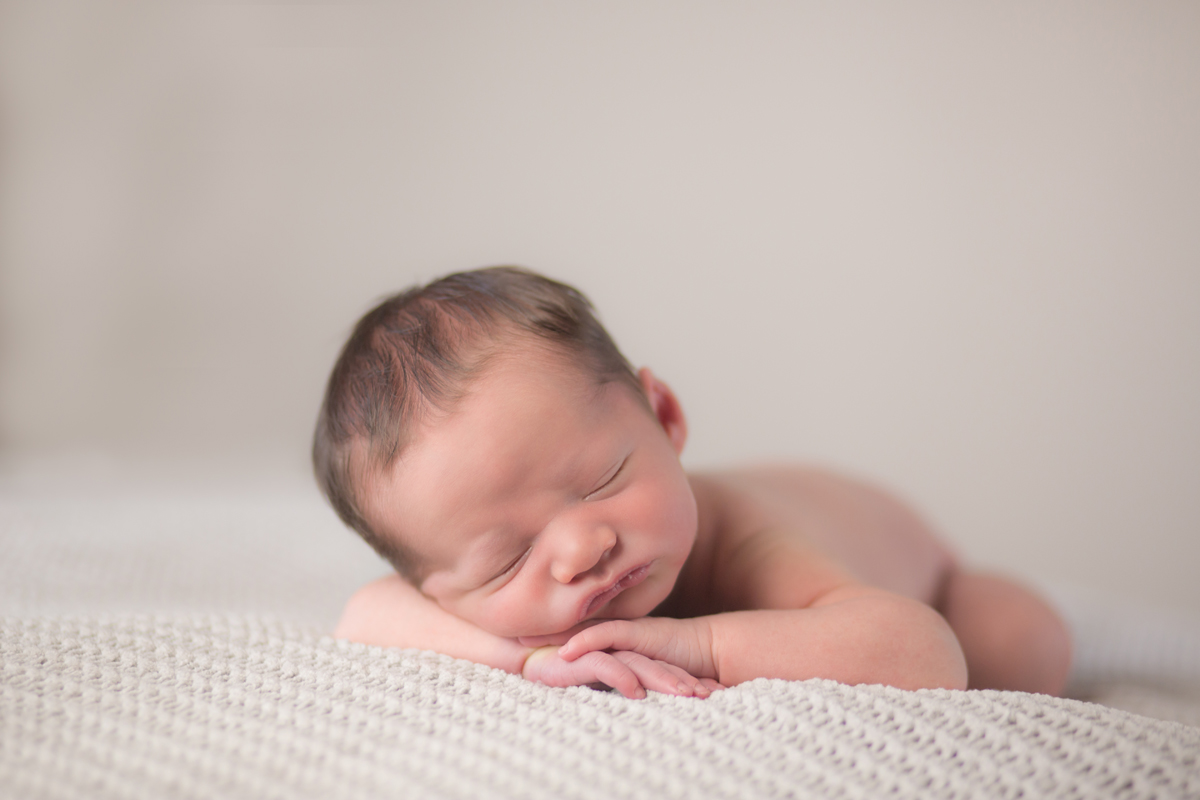 Katie Smith is a family portrait artist located in Mebane, North Carolina.
With a focus on finished art, families can expect a highly customized session experience that creates the perfect art for their home.
She believes great portraits should be treasured and displayed to bring a smile to your face every time you see it.
Stay connected with Katie Smith Photography by joining the mailing list.
Follow Katie Smith Photography on Facebook.