About Katie Smith Photography
I help busy families reconnect, have fun, and capture moments full of love and laughter. By seeing their portraits on your wall, your children have a daily reminder of your love and a greater sense of belonging. And when life gets crazy, parents will see their photos and remember even when they don't have it all together, together they have it all.
I want to be there for your family, from newborn to graduations to grandchildren. It is an honor to watch your family grow and help you preserve the legacy you'll spend a lifetime creating.
Giving Back
My photography business is about more than pretty photos. I believe in using my photography skills to help our community. I work with nonprofits to create photo session fundraisers, donate gift certificates to silent auctions, and volunteer photography to special events. Nonprofits I've worked with include: North Carolina Therapeutic Riding Center, Little Pink Houses, Burlington Animal Services, and Women's Resource Center of Alamance County.
I have a soft spot for military families, children with special needs, and animal welfare. I'm always happy to help so feel free to contact me.
About Katie, the human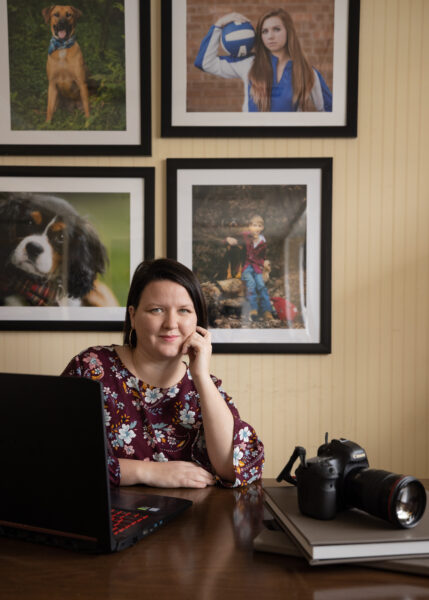 I started Katie Smith Photography in 2009 and 13 years later, I still feel blessed to be doing what I love. I meet exceptional people, tell their stories, and create art. I've photographed amazing moments like when a soldier returned from war and held his baby for the first time. I've cried with families as I photographed their last photos with their beloved pet. Too many times, I've unknowingly photographed the last images of people and pets and it reminds me why photography is important. Life changes fast and while I can't freeze time, photography captures the moment and that's the next best thing.
On a personal level, I'm married to my high school sweetheart. We have three awesome kids but I still count the minutes until bedtime. This photo of our family was taken years ago but it remains one of my favorites. It really sums up our personalities with my oldest son's "too cool for this" grin, my daughter stealing the attention by pulling her brother's hair, and my middle son's contagious laughter.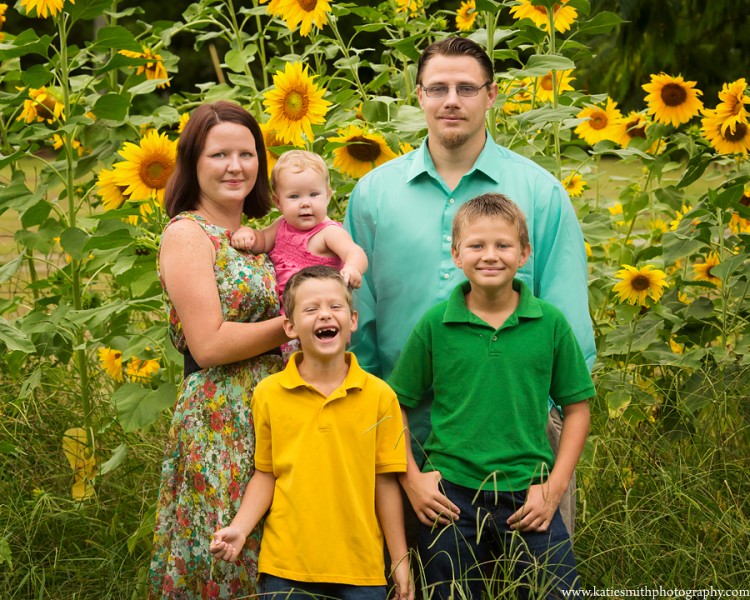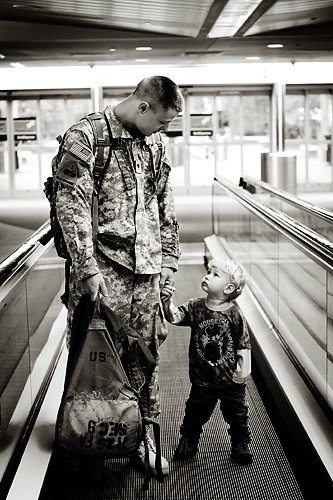 Another one of my favorite photos of all time is this one of my husband and my oldest son. My husband was heading back to Iraq and this photo captured all the emotions of the moment.
While I've always loved taking pictures, the importance of photographs really didn't hit home until they were the only way to see my husband's face during his deployments. I lived for photos of Iraqi sunsets and what his life looked like overseas. I sent him photos from home so he could stay connected with our family. Years later, photos still play an important part in capturing our family story- reminding us of forgotten memories and how much love we all share.