Bringing your family closer… literally.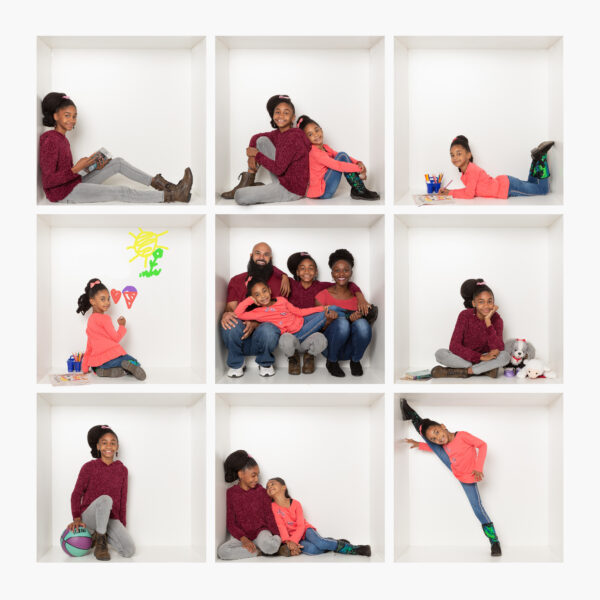 Ready to laugh with your kids and create the coolest piece of artwork for your home? The Photo Box is our newest session experience that captures your family's unique personalities.
Go minimalist with simple posing to highlight relationships between siblings, parents, and parent/child. Go prop-crazy and we'll include everything but the kitchen sink! Oldest child loves soccer? Bring the uniform. Does the baby have a favorite blanket? Bring it too! Mom can't survive without her morning coffee? Bring your favorite mug. By including a little bit of everything, we can tell the whole story of what was your family's life like in 2020.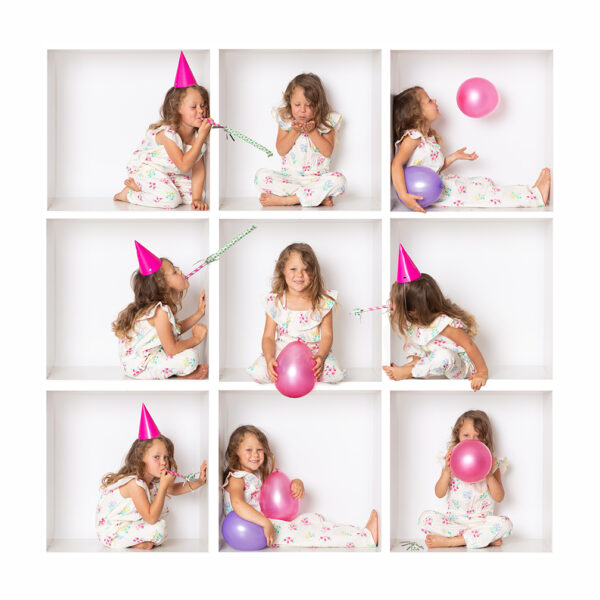 Celebrating a birthday? The Photo Box makes the perfect birthday session. We'll include all your child's favorite hobbies or do a birthday theme with balloons, confetti, and more!
To learn more about these session and how we can customize it for you, please fill out the form below.
What others are saying…
I am camera shy and haven't had professional photos taken in years. After Katie took my professional headshot, and I loved it, I decided to get her to take my family photos. I saw examples of her Photo Box session and being unconventional, I knew it was perfect for me! Katie assured me that she could make it work with myself, husband, and two teenagers. After a smooth session, we quickly received our wall hanging and Christmas cards, that truly capture the uniqueness of our family! Thank you so much Katie!
-Kristi F.
The photo box session was such a unique & fun experience for my family! Katie always welcomes our input & makes us feel "at home" in her studio. My daughters (ages 6 & 12) can't wait to have another photo shoot with her. Honestly, neither can I!  
-Tandra W.