Bringing your family closer… literally.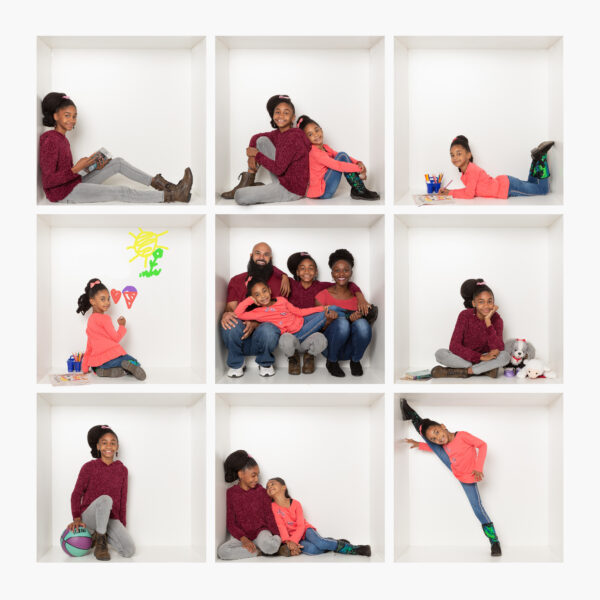 Get ready to laugh, strike a pose, and have a hilarious time with your family! The Photo Box is our newest session experience that captures your family's unique personalities.
One Box, Unlimited Possibilities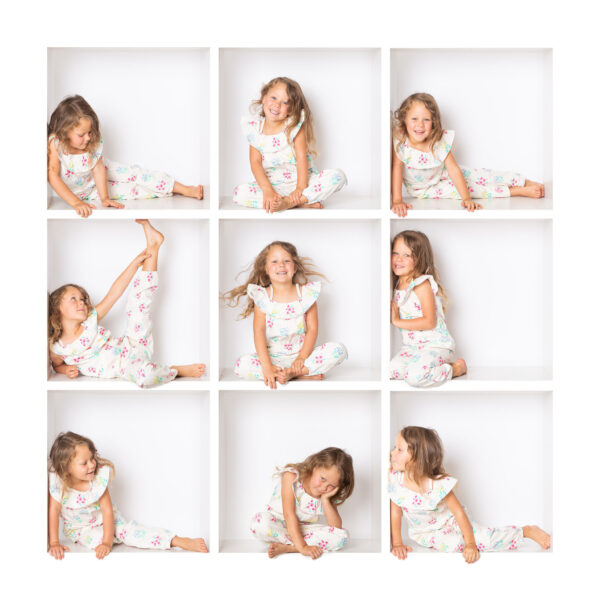 Fun-size Box
Our smaller box is perfect for toddlers and preschoolers.
Prop ideas: Favorite toys, books, hobbies, costumes, etc…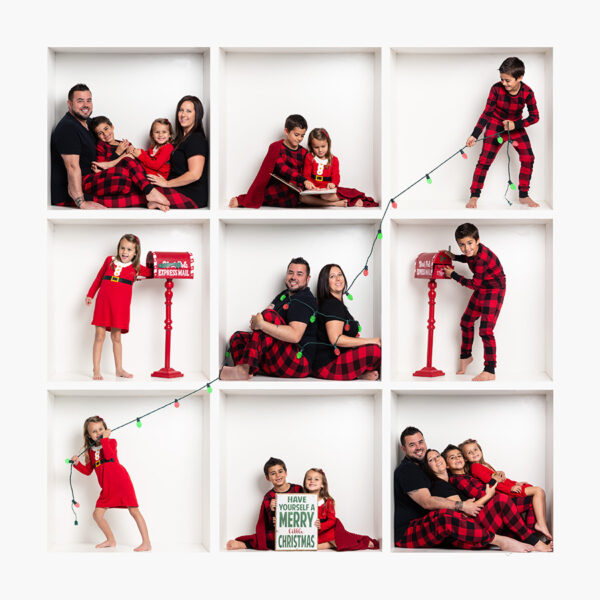 Family-Size Box
Just squeeze in! We've photographed up to four family members in our family size box!

Prop ideas: Favorite jerseys, matching jammies, everyone's individual hobbies, holiday decor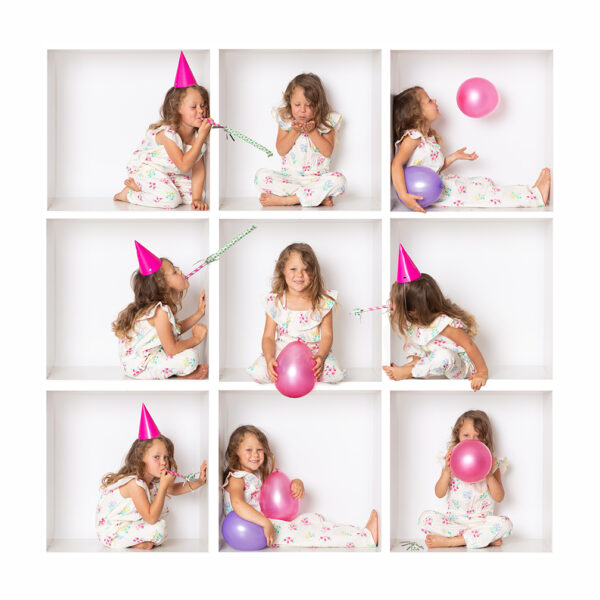 Perfect for birthdays!
Celebrating a birthday? The Photo Box makes the perfect birthday session. We'll include all your child's favorite hobbies or do a birthday theme with balloons, confetti, and more!
To learn more about these session and how we can customize it for you, please fill out the form below.
What others are saying…
I am camera shy and haven't had professional photos taken in years. After Katie took my professional headshot, and I loved it, I decided to get her to take my family photos. I saw examples of her Photo Box session and being unconventional, I knew it was perfect for me! Katie assured me that she could make it work with myself, husband, and two teenagers. After a smooth session, we quickly received our wall hanging and Christmas cards, that truly capture the uniqueness of our family! Thank you so much Katie!
-Kristi F.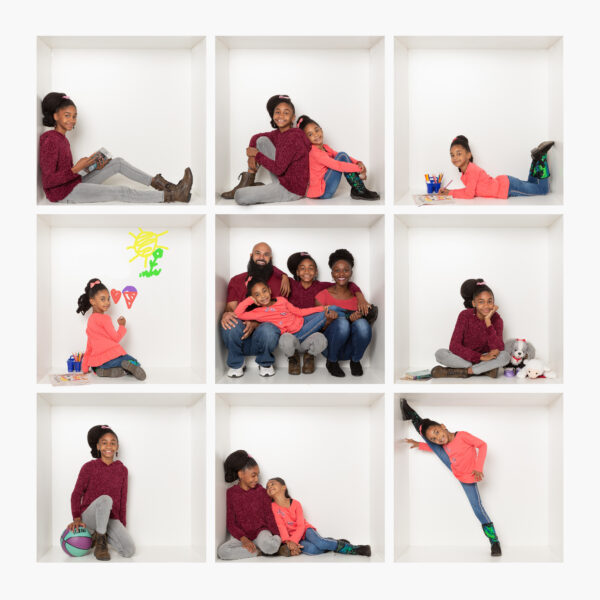 The photo box session was such a unique & fun experience for my family! Katie always welcomes our input & makes us feel "at home" in her studio. My daughters (ages 6 & 12) can't wait to have another photo shoot with her. Honestly, neither can I!  
-Tandra W.