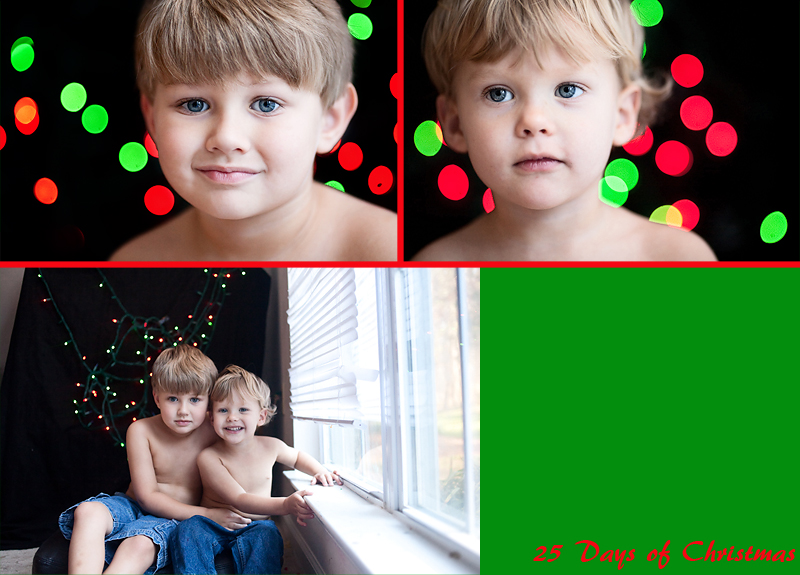 Christmas Picture Cliche #1- Twinkling Lights
It's a little cliche but I had to get a picture infront of some out of focus lights.
My little set up was super simple.  I put a black curtain over a clothes rack in the corner of the sun room so no light was hitting it.  I taped my Christmas lights to the curtain- all jumbled up since I knew the wire wouldn't get seen.  I set my couch cushion on the floor infront of it with the window right beside it to give the boys a little side lighting.  Since I was using my 135mm, I scooted back as far as I could- literally under my desk.  I set my aperture to wide open (f/2), metered off the bright side of their face, and took the picture.  Being so close to them and using the long focal length really helped to blur the background.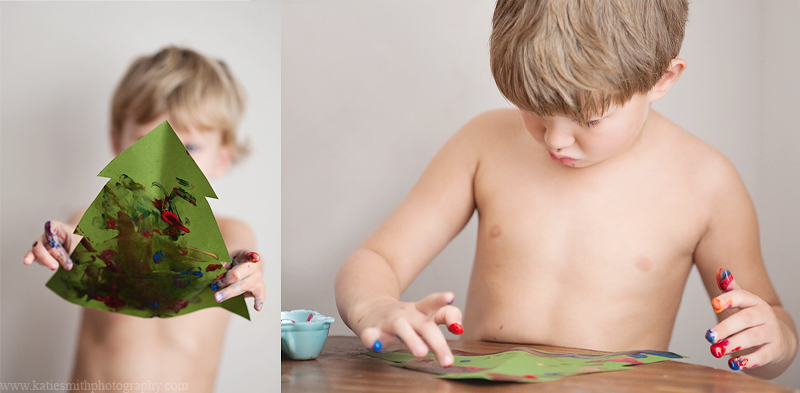 Christmas Lifestyle Attempt
Finger painting Christmas trees. 🙂
Come back next week to see the next edition of my "25 Days of Christmas" challenge.  Also find me on Facebook because I might post a few there!
Some of my friends are joining me in the Christmas challenge, please check them out!