As parents, we tend to remember the big milestones without much help from photos.  You can recall and tell stories about the baby's first laugh, your vacation to the beach, and the birthday party that you agonizing over for weeks.  It's the little every day moments that time makes up forget.     You won't remember her favorite story or how she danced to a certain song.  You'll remember when they did sit in your lap and try to turn pages before you were finished reading but you won't remember just how small they looked in your arms.  By documenting every day life with photos, you have these moments to treasure long after your child has grown up.
Capturing Every Day Moments
For most parents, our cell phones are rarely out of arm's reach and a lot of us do snap some on-the-fly pictures as we play.   To elevate these snapshots beyond blurry, poorly lit snaps, it's a simple three step process.
#1 Find the light
Choose a room with good natural light and turn off overhead lights.  You'll sit with your back to the window so the light will hit the front of your child's face.
#2 Set the scene
Remove anything that doesn't add to the story.  You want to keep the background uncluttered and free from distractions.   Depending on what memory you're trying to capture, set the toys, games, or books in the nice light.  Check your lighting and background by snapping a picture before you ask your child into the frame.
#3 Invite your child to play
Now that everything is perfect, ask your child to come play and be ready to take lots of pictures.  If you have a timer function, don't be afraid to prop your camera up and jump into the action.  In the years to come, you and your child will love having photos of this time you spent together.
The fourth and more important step, don't forget to print your memories.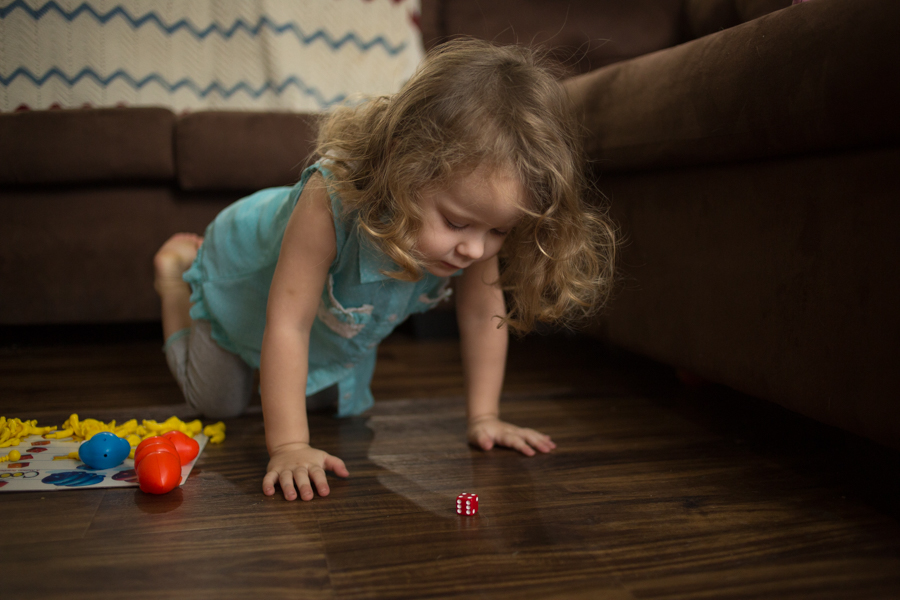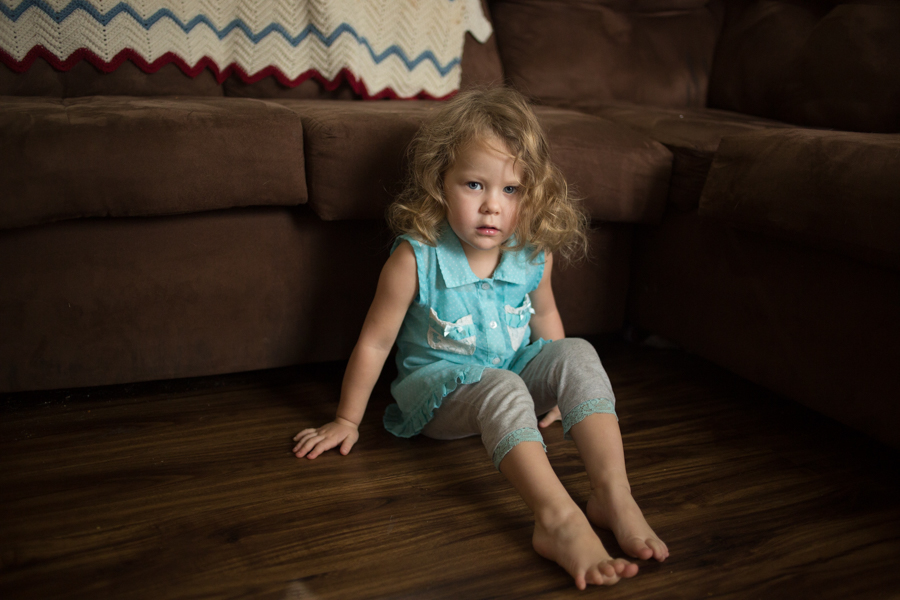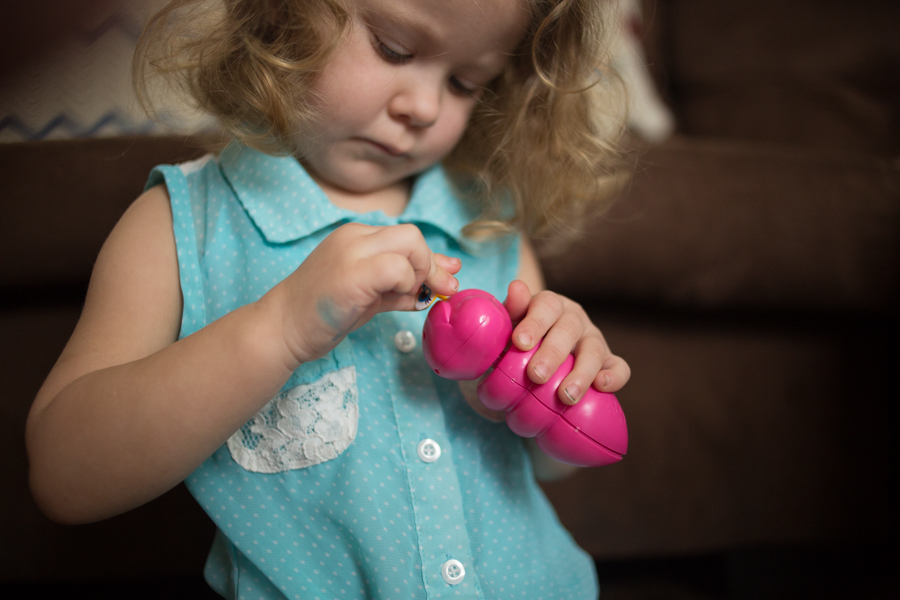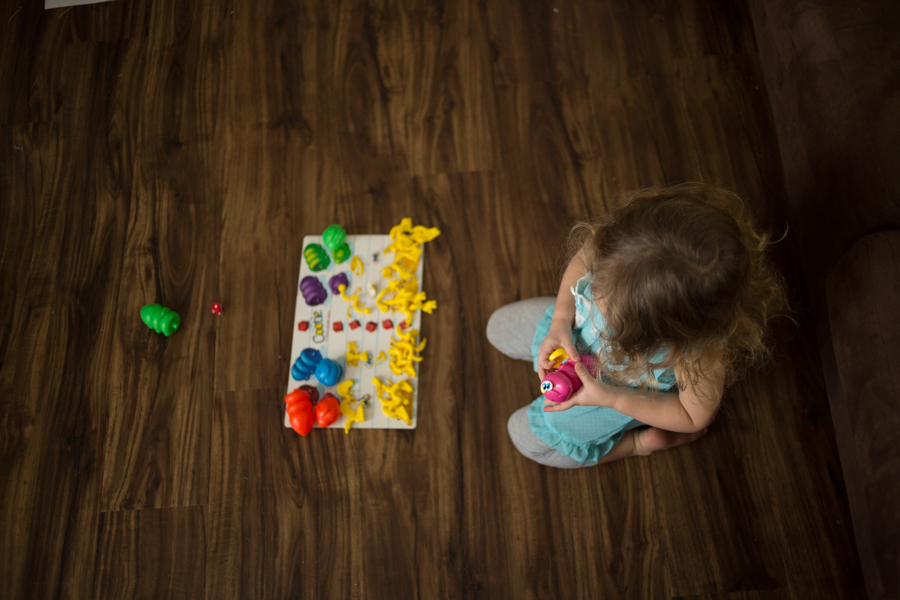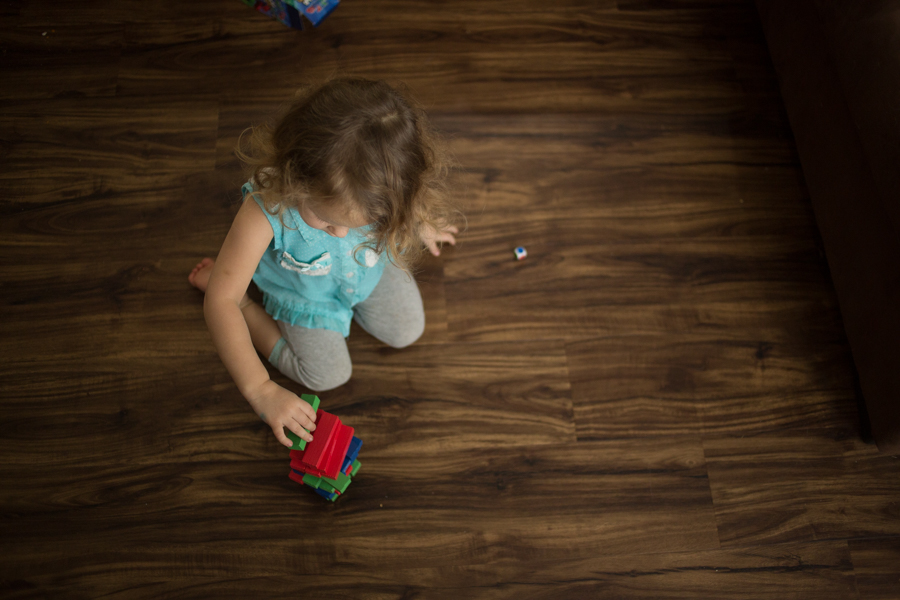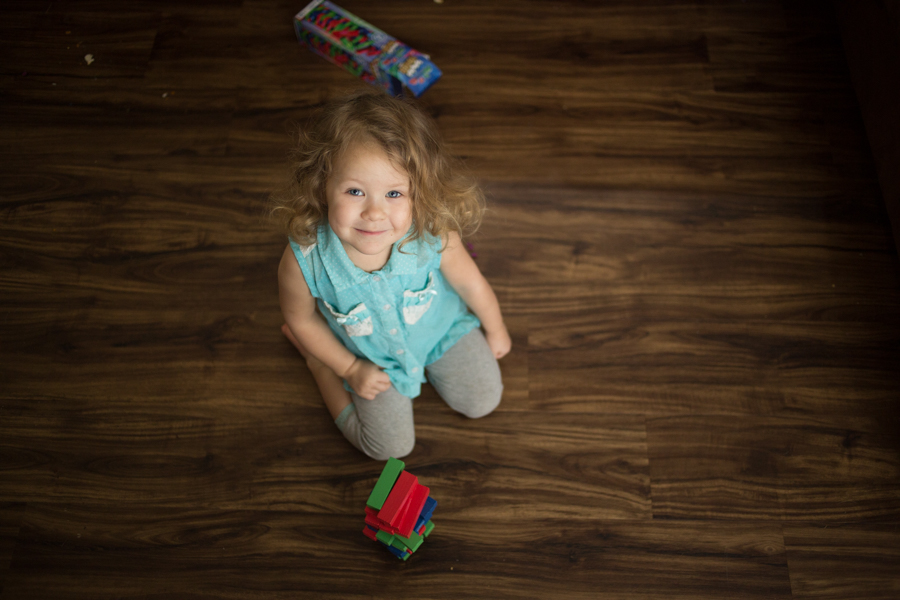 Katie Smith is a professional portrait photographer located in Mebane, North Carolina.
When not working with other beautiful families, she enjoys spending time with her three children.
Together, they enjoy playing board games and reading books from their public library.