February is Heart Month and the week of February 7-14th is Congenital Heart Defect Awareness week. Did you know nearly 40,000 infants in the U.S. are born each year with heart defects?
Last month, I was asked to photograph 13 year old Bryson for a CHD Awareness photo session. After arriving at his home, we hopped on an ATV and drove into the woods then hiked to the creek for the perfect location. This is what Bryson had to say about the experience:
KS: What was the inspiration behind this photo session?
BH: My love for the outdoors and survival hacks.
KS: We included your dog; tell me about her.
BH: Her name is Sugar Bear. She makes me feel safe.
KS: Why did you want to include the teddy bear?
BH: The hospital gave him to me when I was born. He goes with me to every doctor visit.

KS: What do you want everyone to know about CHD?
BH: Don't be ashamed of your scar.
From Bryson's mom:
We wanted to capture Bryson's spark- showing other heart moms there is hope and so much you will learn on this journey. Congenital heart defects range in severity. Bryson's case is severe and considered complex due to the multiple deformities. CHD in general is the most common birth defect and occurs in 1% of births. Improvements in procedures and screening at birth is saving these children's lives. For kids like Bryson, there is no cure just temporary "patches" to extend their quality of life until a cure is found. CHD kids with severe heart situations are at risk for growth and developmental delays, difficulty exercising, and psychological scars.
For more information on Congenital Heart Defects, visit https://mendedhearts.org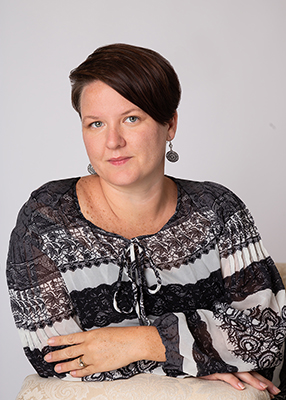 Katie Smith is a family portrait photographer located in Mebane and serving the Burlington and Hillsborough area. With ten years experience, she specializes in helping busy families capture these moments so they can relive the joy and the love in the years to come. She enjoys bringing awareness to cause and donating her time to local nonprofits. To learn more about how we can bring awareness to your cause, please contact us.

Find Katie Smith Photography on Facebook, Instagram, and LinkedIn.