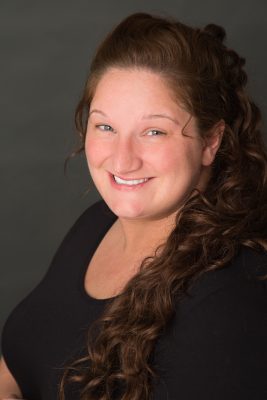 You want to make a great first impression on your customers. You dress right, you practice your speech, and you have a great handshake.  However, thanks to websites like LinkedIn and Facebook, your profile photo can be your first impression. What impression are you giving?
When a customer sees your photo, they'll subconsciously ask themselves these questions:
Will they like you?
Do you look friendly and approachable?
Are you professional? Do you look competent at your job?
Do you appear trustworthy?
If your photo isn't friendly or professional, you might miss the opportunity because it even gets a chance to knock!
How to Prepare for a Professional Headshot Session
What makes a great headshot?
Like most things, you'll know it when you see it but how can you make sure it'll be great before you see it? It starts with making sure you look your best- taking care of your skin, dressing in a way that represents your brand- and ends with a photographer that can capture your spirit.
A great headshot is not a selfie, a vacation photo, or your family portrait.
Wardrobe
Most importantly, wear clothes that make you feel comfortable and confident. Don't be concerned about your shoes since they won't appear in the photos.
Most men and women wear blazers over button up shirts or blouses. If this doesn't fit your brand, you'll still want to wear long sleeves.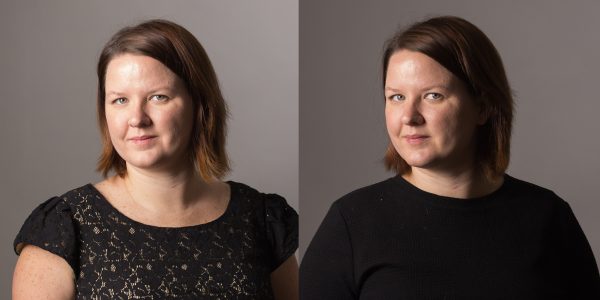 Solid colors and textures photograph best. Avoid busy patterns to keep the customer's focus on your face.
Consider the impact of your clothing's colors.  Red ties and blazers project self-confidence and power. Yellow ties show optimism and outgoing friendliness but not considered professional. Black ties and dresses are very formal or can be too solemn. Burgundy and navy are classic tie colors that you can't go wrong with.
If you will be wearing glasses when meeting customers, you should be wearing them in your professional headshot. Avoid reflective and transitional lenses.  If possible, bring a set of frames without lenses to prevent glare and refraction.
Skin & Hair
Make your salon or barbershop appointment about a week before picture day. Now is not the right time to try a new style so stick with your current look.
Ladies, don't overdo it on the makeup. Keep your natural every day look. Save the heavy makeup for glamour portraits.
Men, avoid stubble by shaving an hour before your photo session.
Don't forget to drink plenty of water and get your beauty sleep so you feel refreshed and ready to show off your dazzling smile.
What to Bring
*lint roller
*hair brush/spray
*make up for touch ups
*oil absorbing sheets
*Props- this is really only important if you have a certain object the pertains to your work, such as I do with my camera.
Retouching
With Katie Smith Photography, all our images are retouched. Our typical retouching include whitening teeth, brightening eyes, and removing blemishes and stray hairs.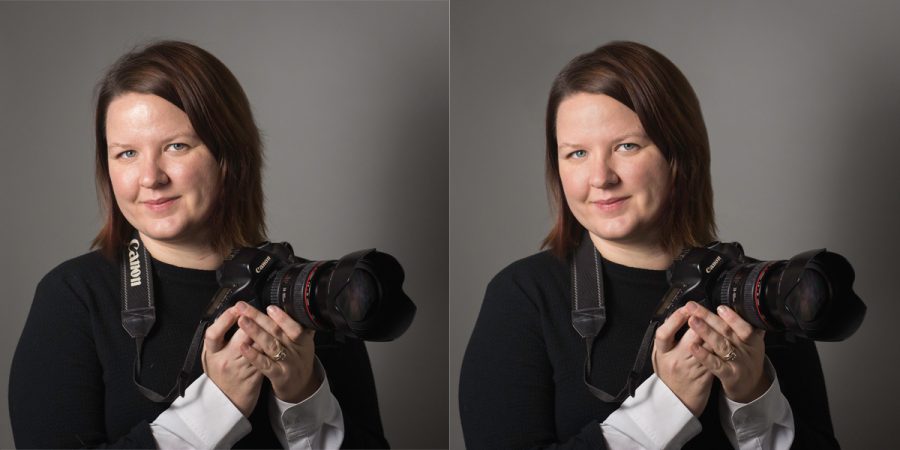 Excessive retouching such as removing birthmarks, tattoos, braces, and wrinkles from clothing will incur an additional $50 retouching fee.
Communicate
Before your headshot session, we'll have a quick 10 minute phone consultation to go over your professional headshot needs. What business will you be representing? What emotions do you want to convey? Do you need to look strong and powerful or more laidback and friendly? Do you have any particular concerns about your appearance? By communicating all your questions and concerns, I'll be able to help your create an attention-grabbing headshot that will help you stand out from your competition.