Military homecomings are amazing to experience.  There's a rush of excitement and emotion that I can't get enough of.  I was so excited when this little family asked me to be their homecoming photographer.  These two little guys have been waiting for their daddy to come for so long.  In the time he was gone, the youngest learned to walk and I knew I had to capture him walking to his daddy for the first time.
Congratulations, B Family, on your homecoming!  Enjoy the photos!
DOD Disclaimer: The photos and other content of this publication do not imply any endorsement or recommendation by the Department of Defense.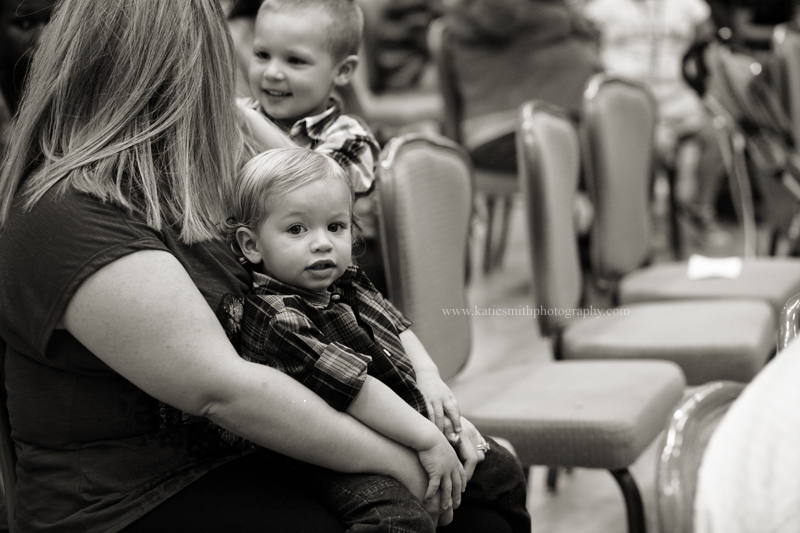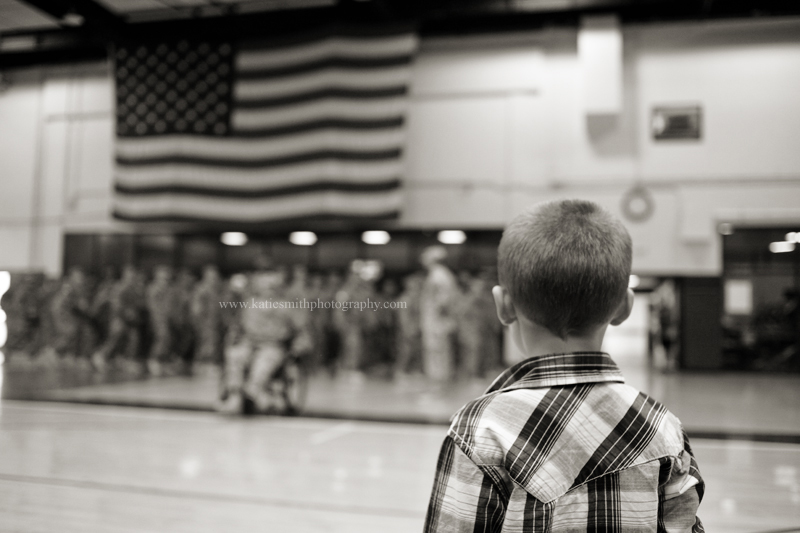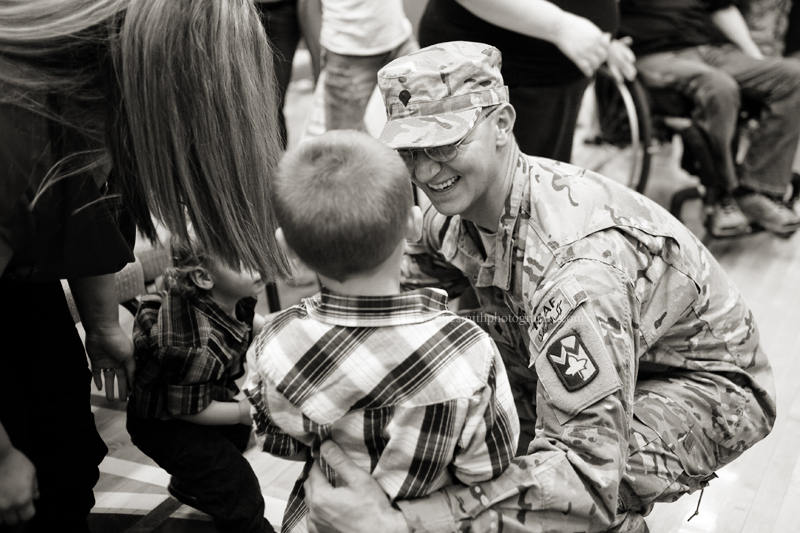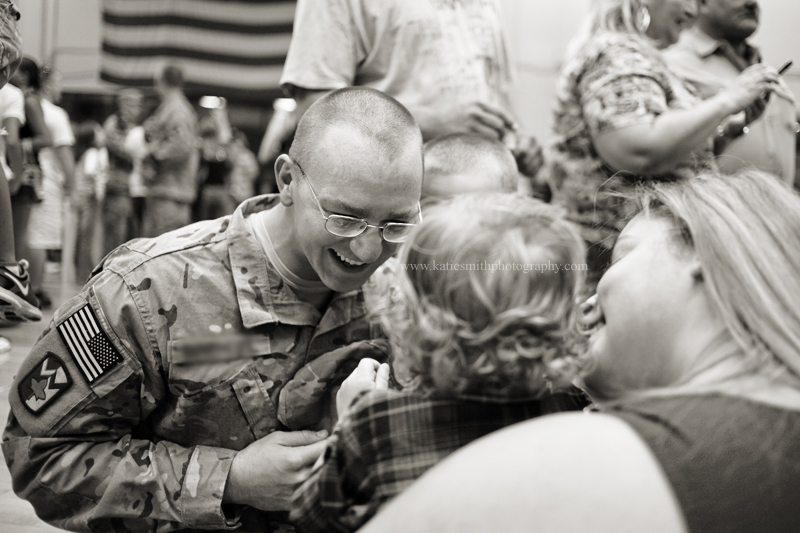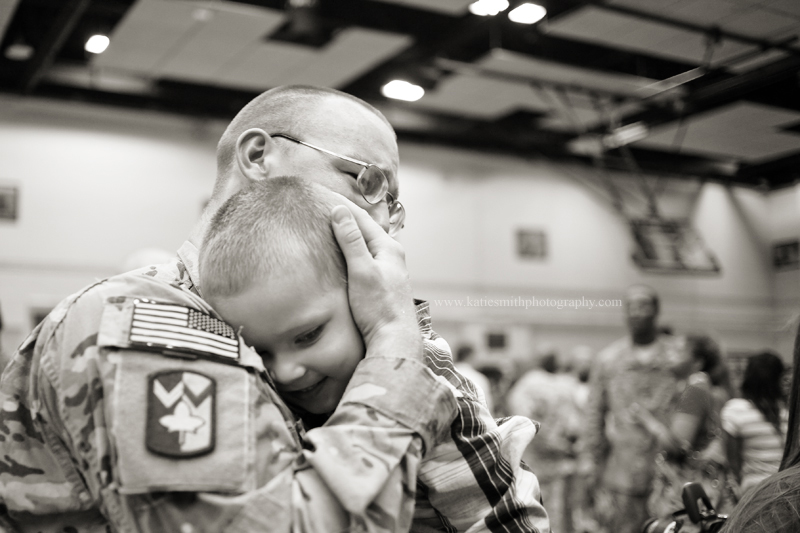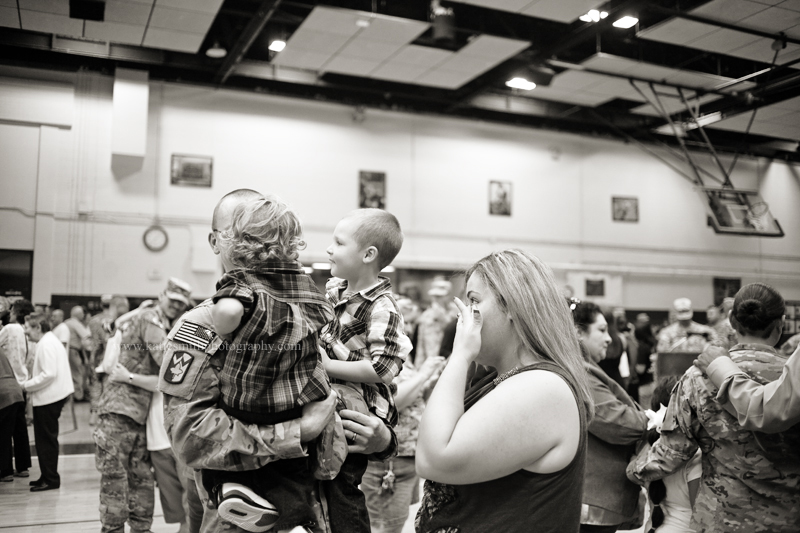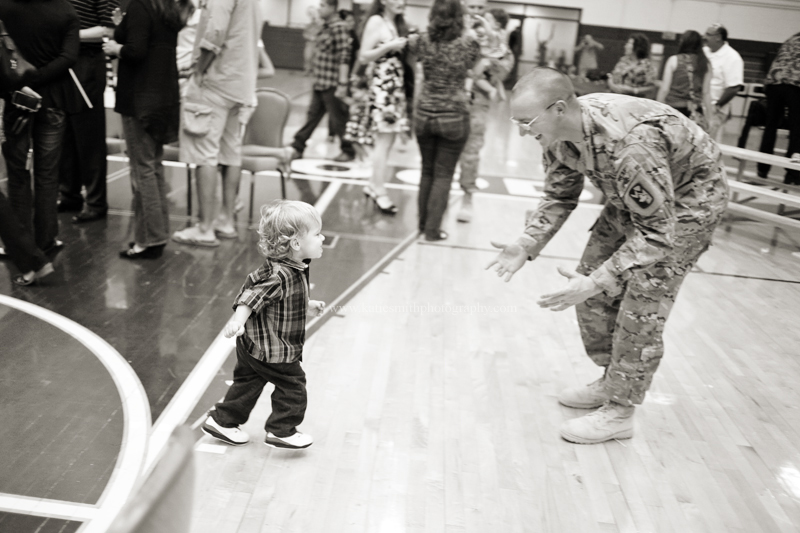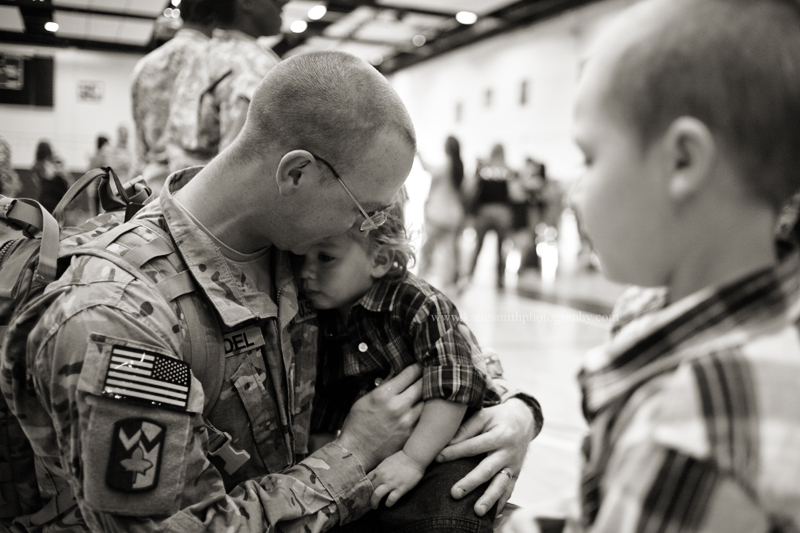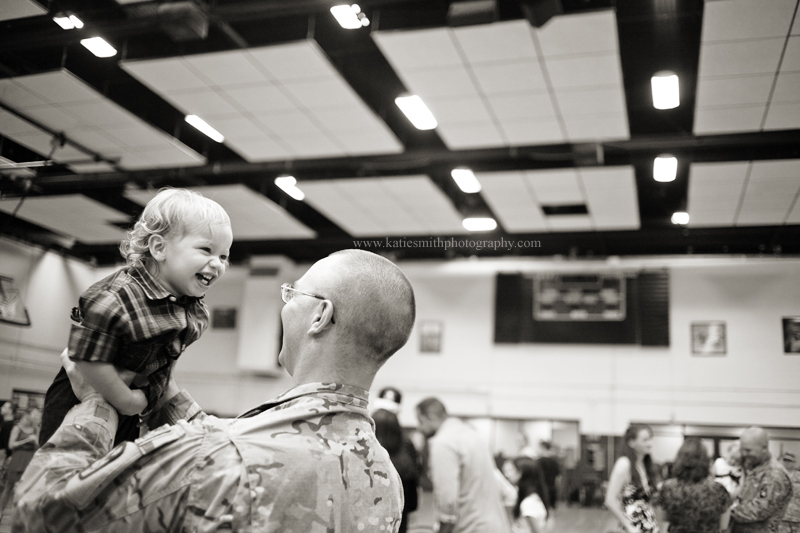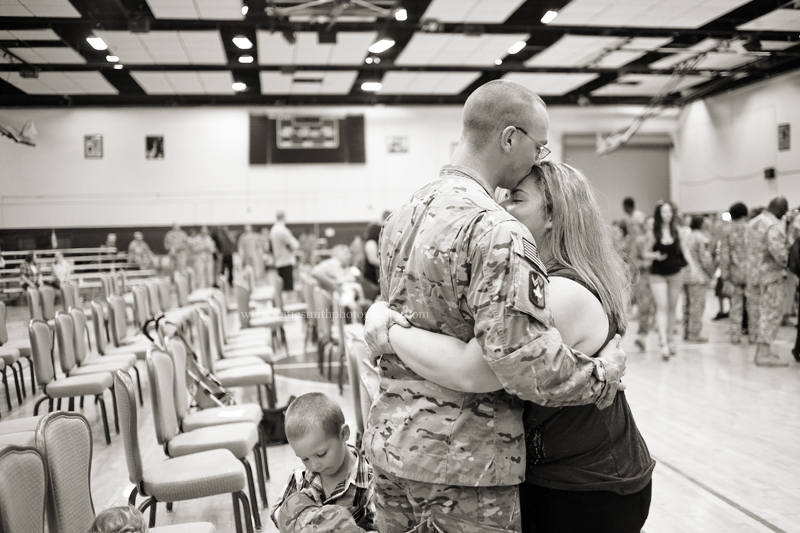 Katie Smith is a photograper serving Chatham County and the surrounding area as a family and couple photographer.
She specializes in capturing real emotion and moments that make life worthwhile.
To contact Katie, please use the contact form or email katie@katiesmithphotography.com
You can also find Katie Smith Photography on Facebook: http://www.facebook.com/katiesmithphotography2