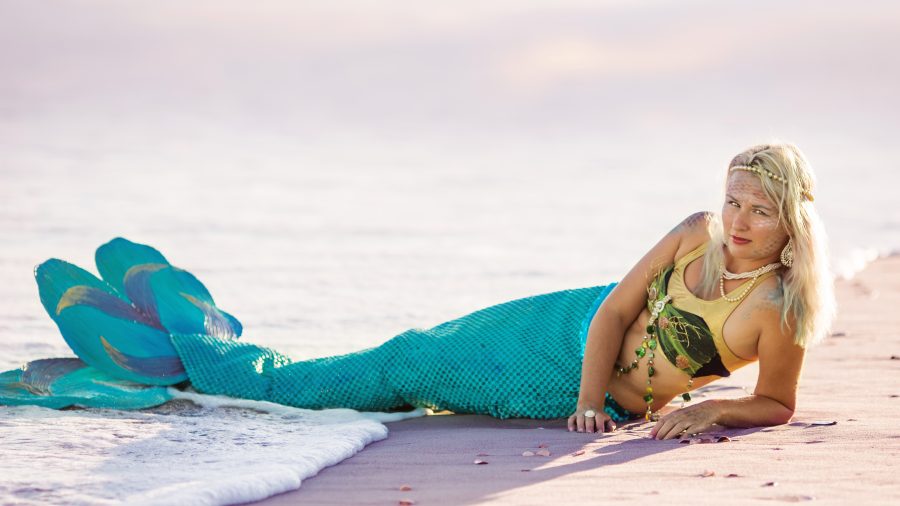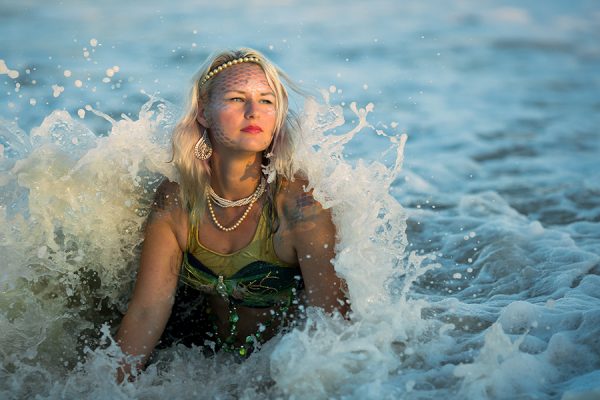 When my sister asked if I could take mermaid photos of her at the beach, I knew it was going to be amazing.  We're both talented creatives but our creativity shines in different ways.  When we were young, she could draw and I could write.  Now she creates art with mixed mediums and designs these costumes out of repurposed items while I create my art with my camera and Photoshop.
She worked tirelessly to create this costume and perfect her makeup in the weeks before our family reunion at beautiful Ocean Isle Beach, North Carolina.  I love the eclectic-ness of her jewelry and top.  The uniqueness of it reminds me all the treasure a mermaid would find in the bottom of the sea.
While we did get plenty of curious looks from beachcombers, I'm so glad both of us were willing to have fun with this photo session.
Cosplay Photography
While April's mermaid session may not be considered cosplay, it does remind me of the amazing world of cosplay (costume play).  There's a special place in my heart for people that dress as their fictional heroes (or villains).  I love how they unapologetic they are about their fandom.   I think it requires bravery and I'd love to work with cosplay participants to create amazing photo sessions.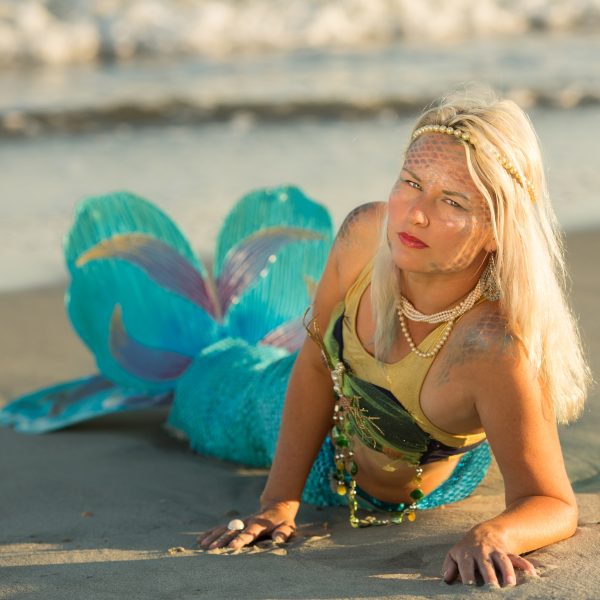 Do you cosplay?   Do you live for Halloween and the amazing costumes?  Or do you just want to step outside of reality for a photo session?  Call or email me to set up your consultation and we'll create a session full of imagination and awesomeness.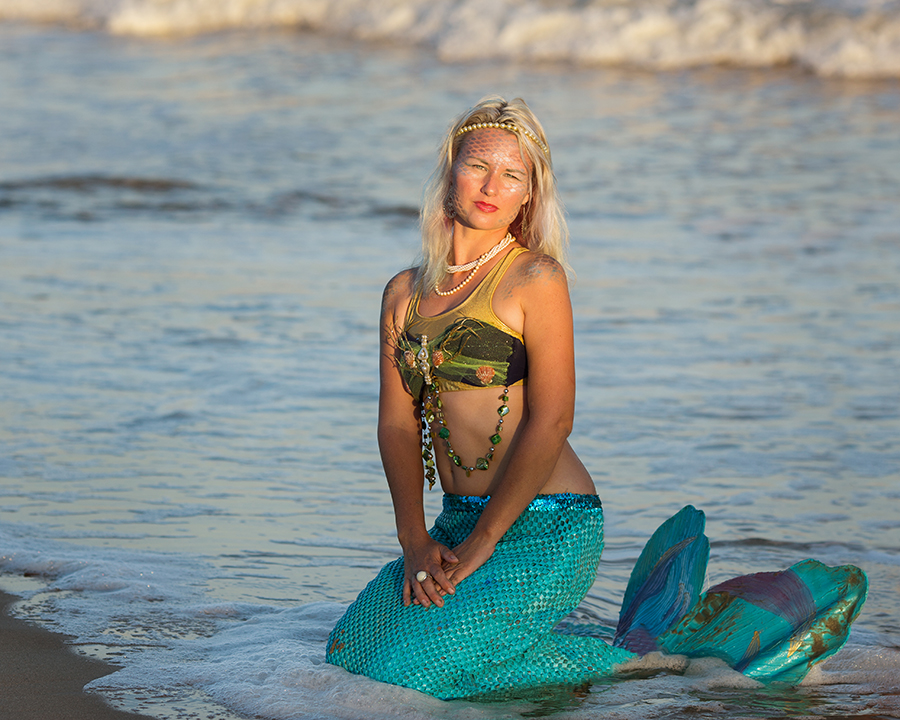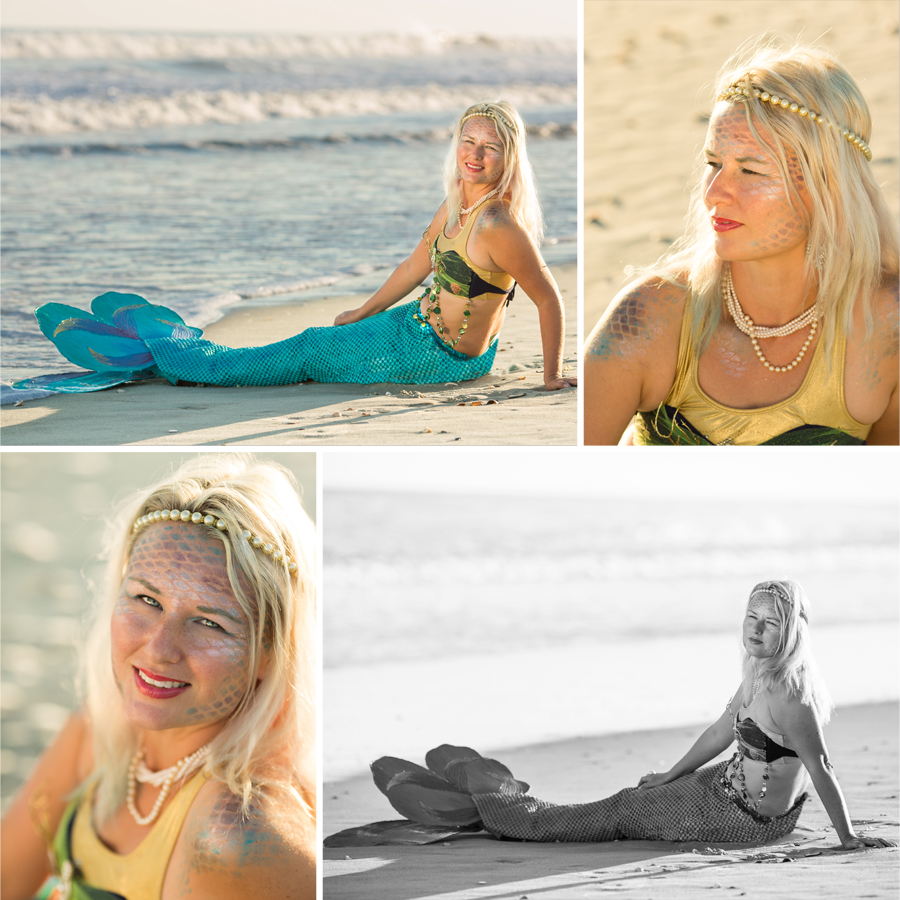 Katie Smith is a photographer located in Mebane, North Carolina.
She loves working with creative people with an adventurous spirit.
Besides mermaids, she's also photographed zombies, a colorful tea party, and pirates.
Like Katie Smith Photography on Facebook.