Heading to the park? Use this guide to take more creative playground snapshots with your cell phone!
I don't lug my DSLR everywhere I go. Sometimes I count on my iPhone to capture the fun moments like our recent trip to the park. Like a typical trip to the park, the lighting wasn't perfect (midday) and my daughter had dressed herself. The perfect opportunity to focus on capturing her having fun without the stress of creating portraits.

If you want to step up your snapshots with creative compositions, check out the five tips below:
1. Use BURST mode
Avoid missing the moment by using the burst mode on your camera. By holding down the shutter, your phone will take 10 frames per second! This is perfect for pictures on the slide or swings. Later you can review the photos and choose which image from the burst is your favorite.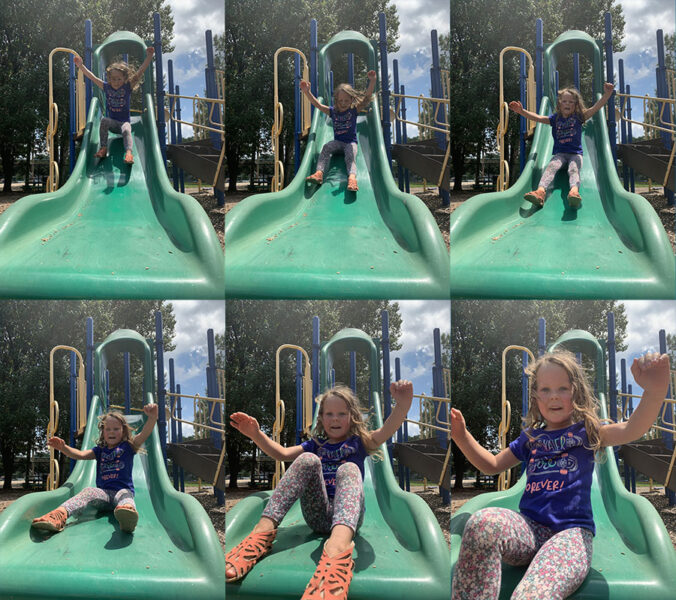 2. Watch the background
Watch your background to keep it simple and free of distractions. In the first photo, the white sky and yellow tunnel are distracting background elements so I walked to the other side. On the other side, there was a trash can so I stepped to my left to avoid having it in my photo.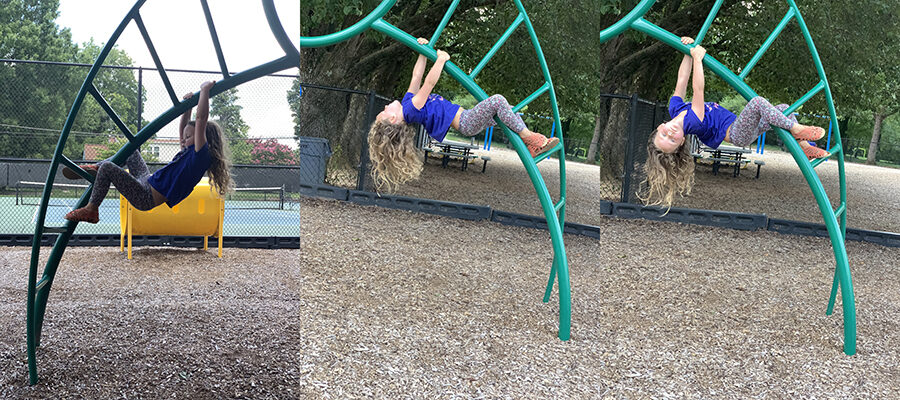 3. Keep open sky in front of your child.
In the first photo, open sky was behind her and in front of her was a row of trees. That caused the photo to be dark with no light in her eyes. By switching positions, her face was illuminated by the sky.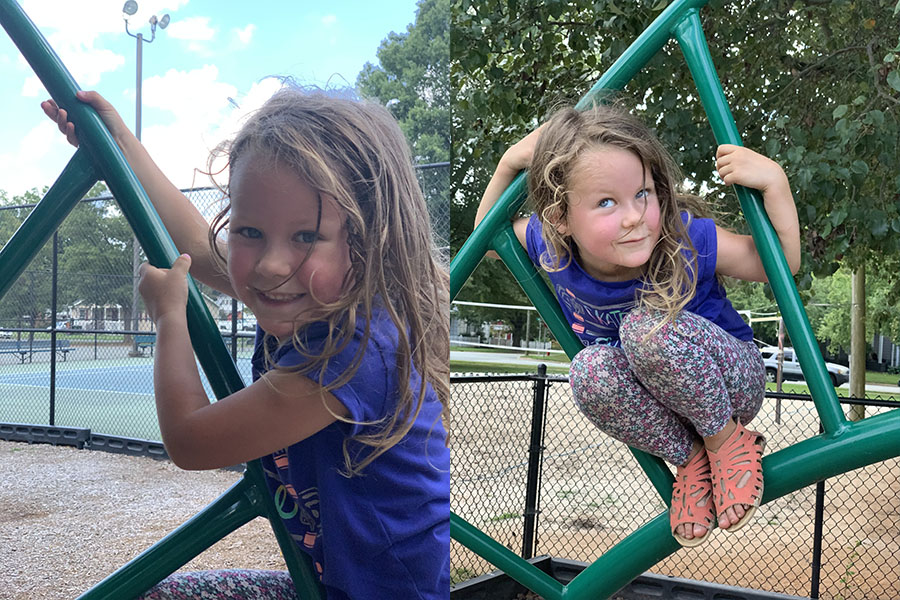 4. Find new angles.
All of these photos were taken on the same playground equipment. By changing my angle, I could capture a variety of looks. Want to make your child look more adventurous while climbing? Shoot from a lower angle. To capture the adventure from her perspective, try photographing her at her eye level.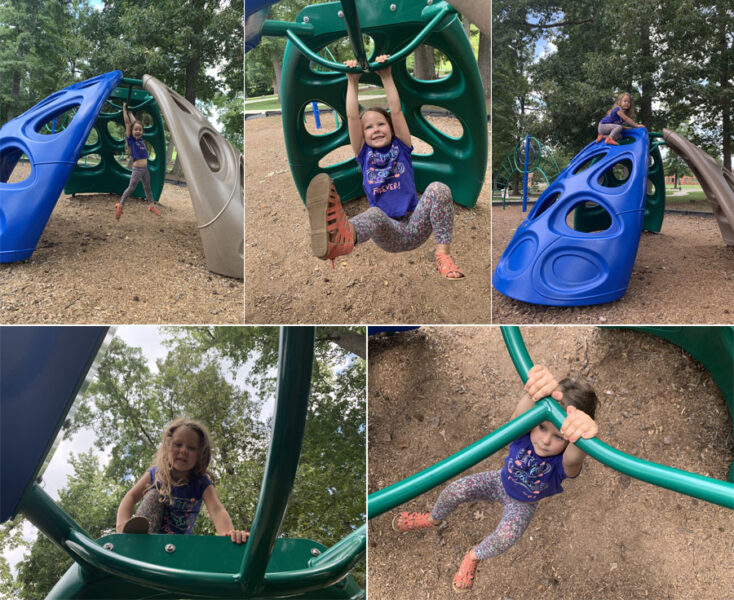 5. Leading Lines & Framing
Leading lines and framing are classic composition techniques that help draw the viewer's eye where you want it to go. Playgrounds are full of lines such as monkey bars and slides. Get creative and think outside the box to find other framing and leading lines.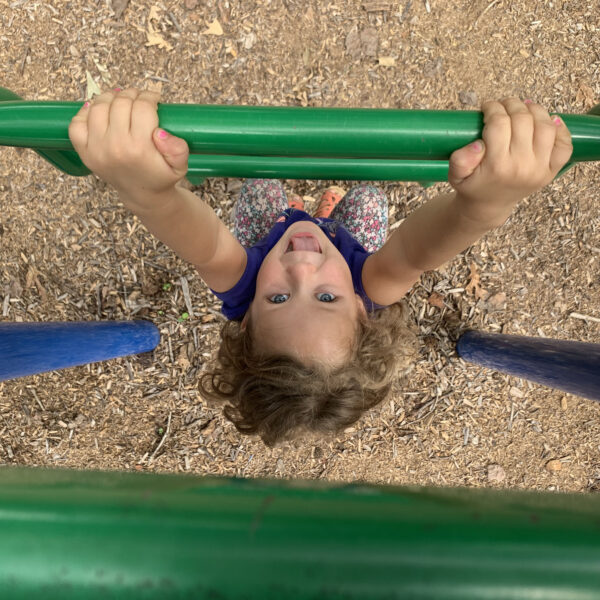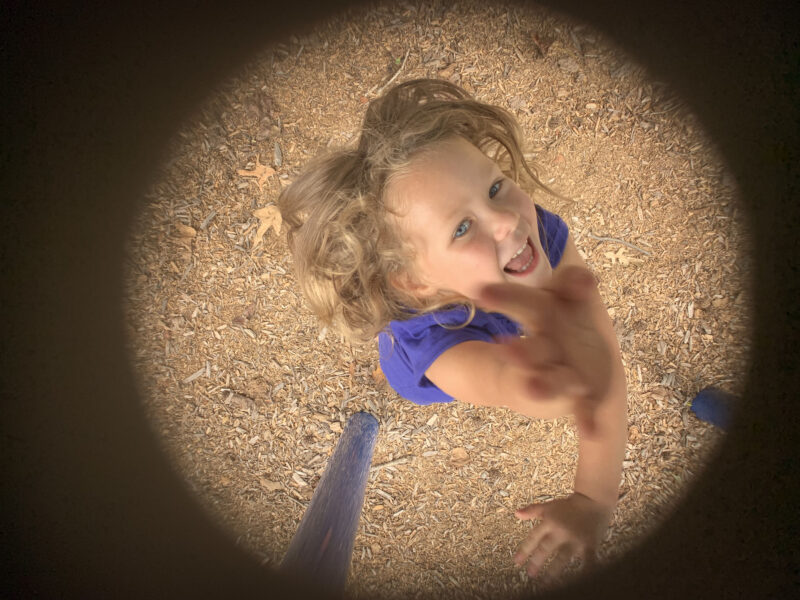 I hope these simple tips will help you capture your next park playdate with new interesting photos. For more Mom Guide's, check out Mom's Guide: Photographing your children at the beach Beach and Mom's Guide to a Tear-Free Photo Session.