Having two sons, I know how much fun boys are and this guy definitely didn't disappoint.  He was a little shy at first, even more so when he fell and bumped his lip within the first ten minutes of meeting me, but he warmed up and let me into his world.  That little boy world full of energy and imagination.  Toy trains and drum sets.  Dinosaurs and Eric Carle books.  It was so much fun to spend time with him.
I love how colorful his room is.  (His mom scored when she found the room already painted like this during her house hunting)  I also love all the little stories that come with the decorations.  A dresser that was his mom's when she was a kid, decorations from Hawaii, a singing Air Force bear from his dad…  That's one of the great things about in home sessions.  There is so much more to the story when you get to look in the background of the photo.
Thanks, Chance, for having me over!  It was great meeting you!  I look forward to seeing you and your parents again for a family session.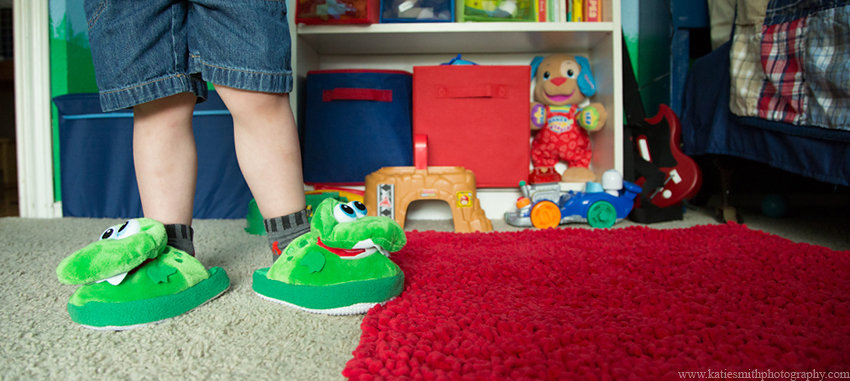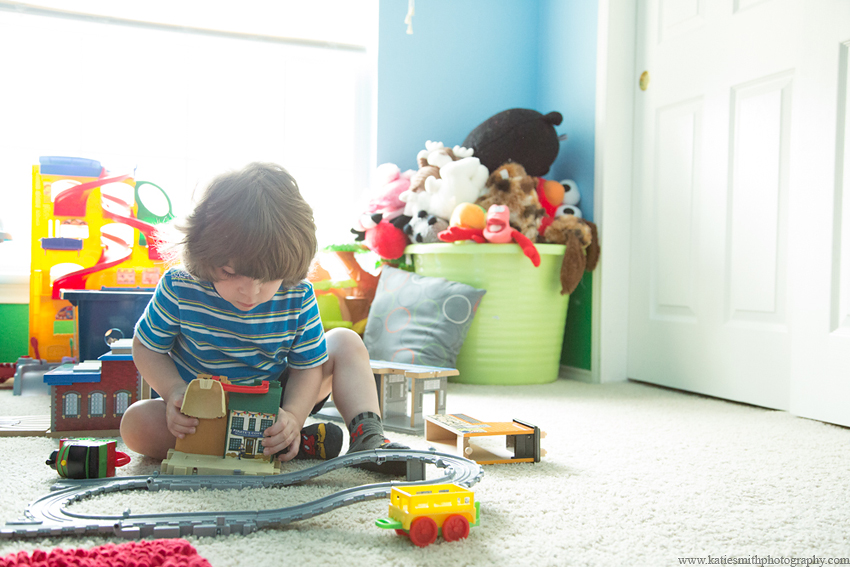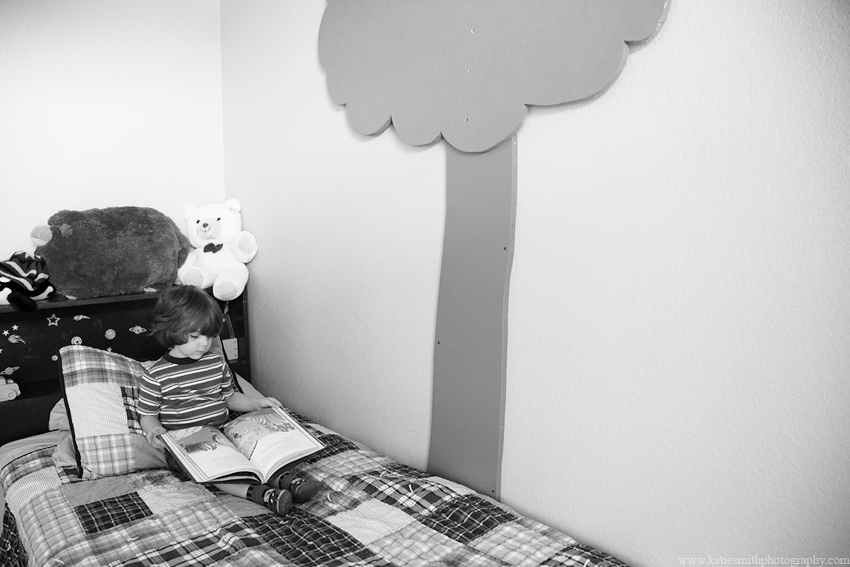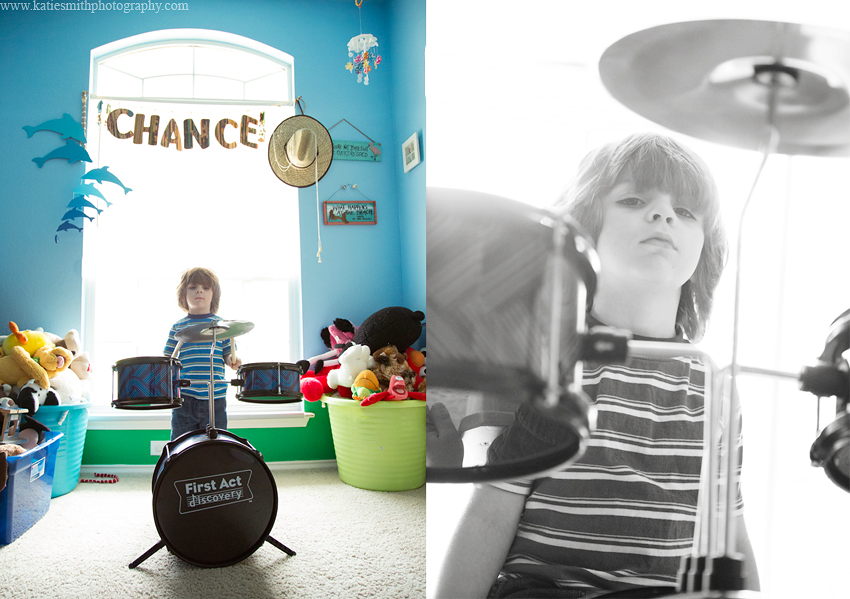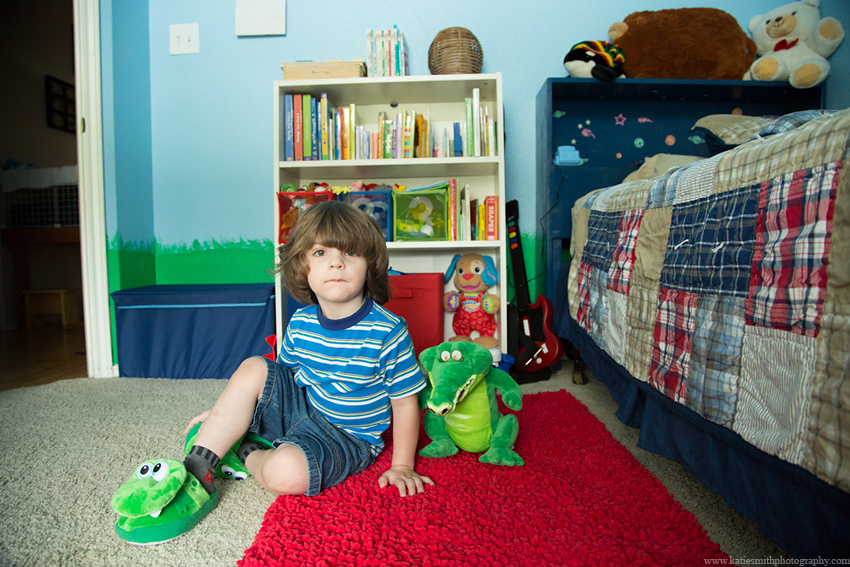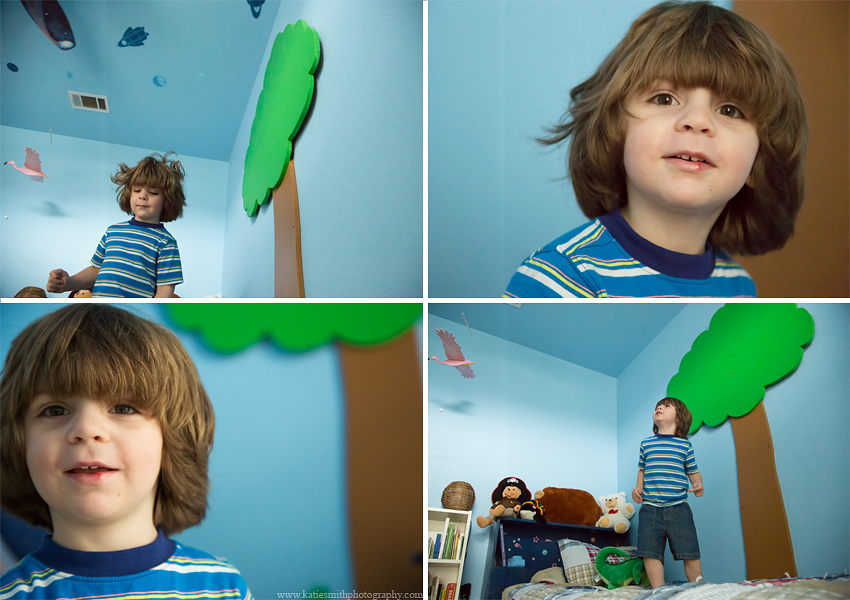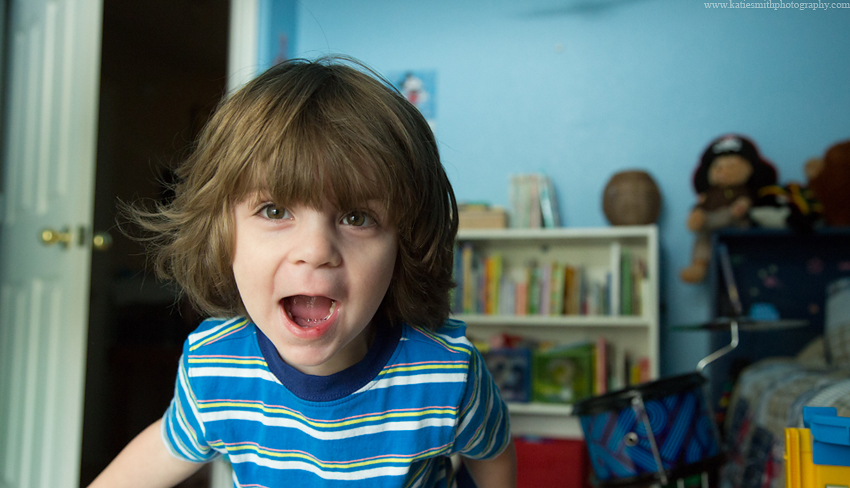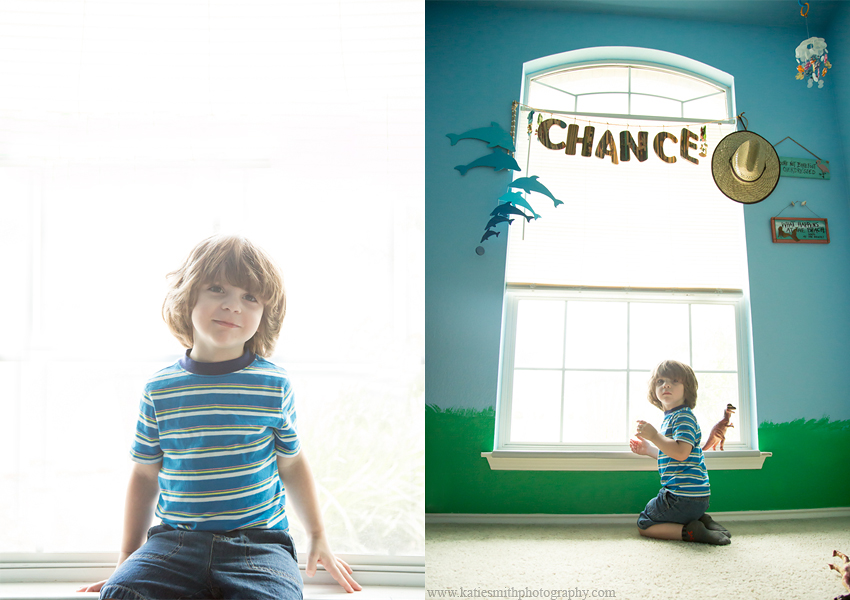 Sanford NC Photographer Katie Smith serves the counties of Lee, Chatham, Moore, Wake, and more.
She loves the wonder and imagination of childhood and documenting it through photography.
When not photographing the coolest kids in North Carolina; she's at home, playing with her own two cool kids.
Find Katie Smith Photography on Facebook.