One of the best parts of being a photographer is to witness how my client's life changes. When I first met this husband and wife, they had just learned they were expecting a little bundle of joy. In April, I saw her as a beautiful mom-to-be for materity portraits in the bluebonnets. Then in July, their beautiful baby girl was born and I was blessed with being her newborn portrait photographer.
Baby E really is the sweetest, most easy going baby.  I loved being able to photograph in her nursery, which was simply and sweetly decorated.  Her parents are good people and I know they'll be amazing parents.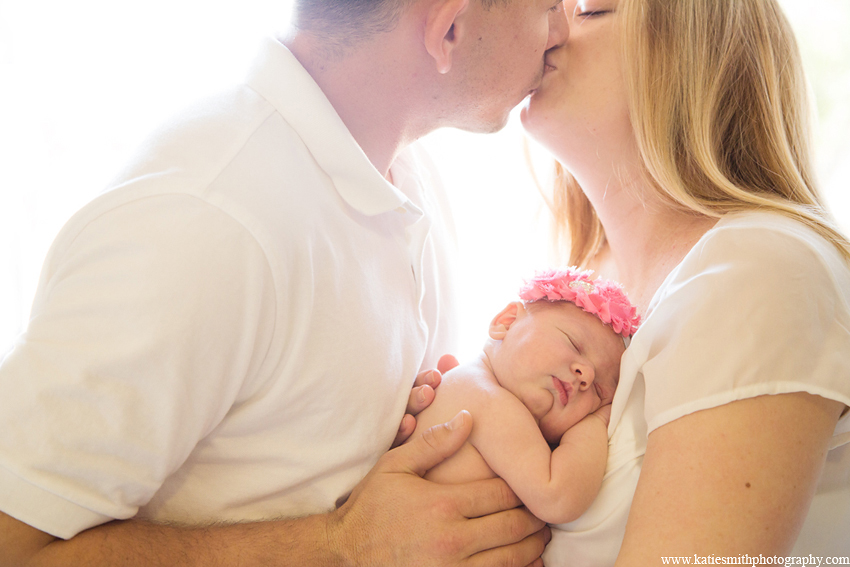 Mom requested this image and I'm so glad she did. I love how it turned out.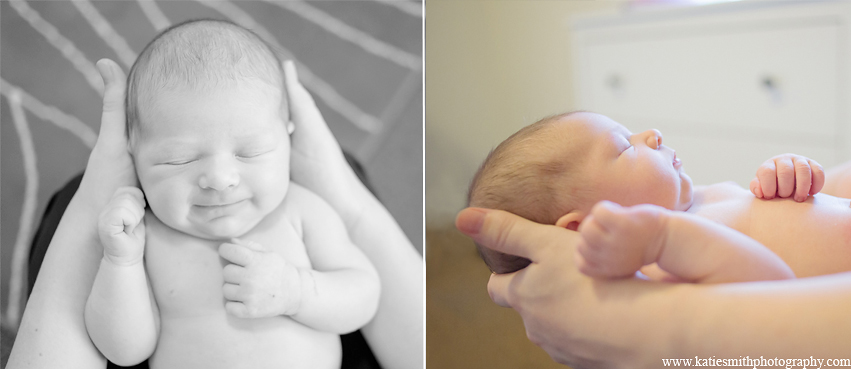 Baby grins make my heart happy.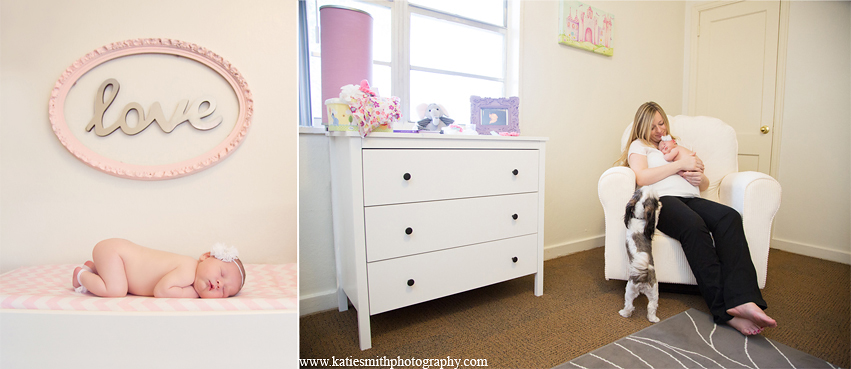 I loved the pink frame about her changing table.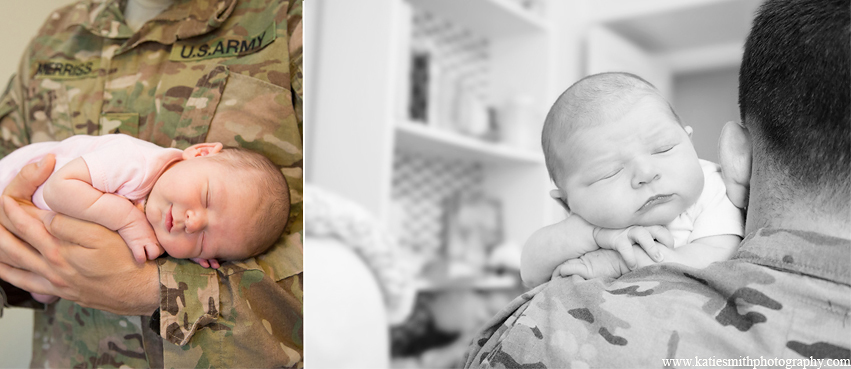 Look at that precious smile. She's so happy in her daddy's arms.
Katie Smith is a family photographer serving Siler City, Sanford, and Pittsboro.
She loves the smell of a newborn, folding itsy bitsy onesies, and seeing those cute little grins that she never believes are "just gas."
When not cuddling her client's sweet little babies, she reminesces about when her own were that tiny.
Find Katie Smith Photography on Facebook.
To book, please email katie@katiesmithphotography.com