On December 13th, we headed out to the Pittsboro parade.  While I love that we aren't having cold and icy weather, wearing a t-shirt to a Christmas parade makes me feel a little grinchy.  I wanted sweaters and boots and Santa hats.  Instead it's t-shirts and flip flops.  It just doesn't help get me in the Christmas spirit.
Small town parades are the best.  You always bump into someone you know.  Someone will call out your name from a parade float- this year, my oldest son's teacher was in the parade.  Having her yell out "Hey, Tristan!" made his day.  Plus you can never go wrong with free candy.
The floats all looked great and we had a wonderful time.  If you're near Pittsboro, be sure to check out the parade next year then visit all the shops in the area.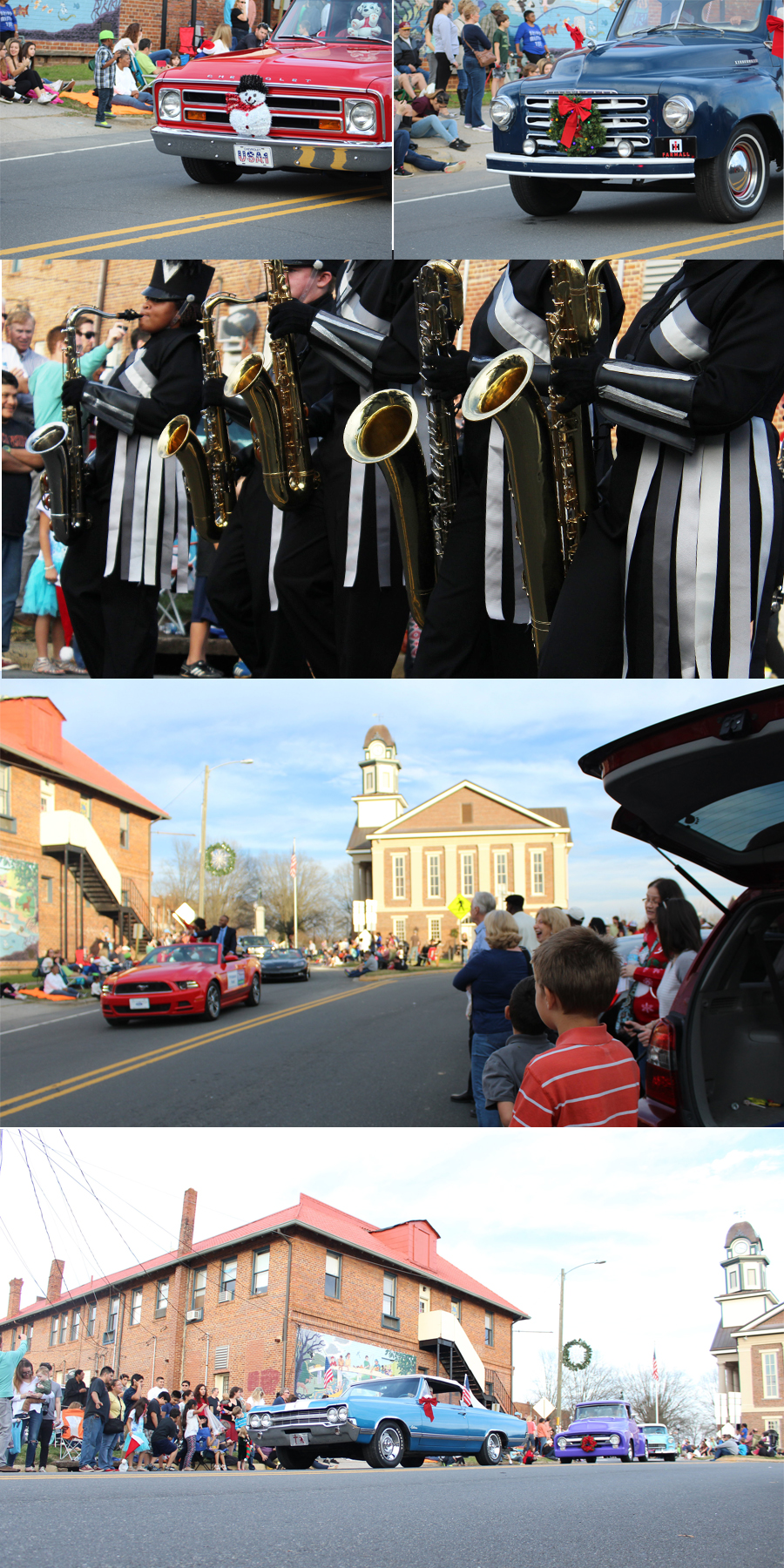 Katie Smith is a photographer near Pittsboro, NC.
With a home studio near Goldston, she also photographs on location in Chapel Hill, Greensboro, Sanford, Siler City, and Fayetteville.
When not attending parades and drinking hot chocolate, she loves to visit local stores in the historic downtown districts of her area.
Join the mailing list.