Oh boy, did this move make me fall behind!  I can't believe I'm just now finding time to blog this session when I could barely keep myself from posting all of them on Facebook while I was editing.  I met this couple at The Factory in Kernersville, NC before we moved.  I'm sad that I left this location behind it's so perfect for many different types of sessions.
I absolutely adore this session.  This couple has been married a few years and decided to get portraits done for their anniversary since they didn't have awesome engagement photos.  When she told me she loved the 1960's/Mad Men type style, I went on a Google/Pinterest spree to get inspired.  Main Street gave us the best backdrop and they rocked it.  I love this dress she wore to a recent wedding and her husband gets brownie points for wearing red suspenders.  Don't they look amazing together?  I really wanted a more sexy/romantic feel without being too… umm… risque… and I think they pulled it off perfectly.
I'll have to post part two of this session too.  After they rocked this look, we changed it up to some "normal" clothes (blue jeans and t-shirts) and the session took a different turn.  It really is amazing how the wardrobe can change the overall feel of a session.  That's one reason I now offer in person consultations so we can talk about outfits in depth and can be sure the atmosphere and feel behind your session is just what you had in mind.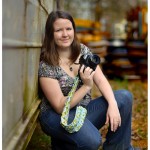 Katie Smith is a family and couple photographer that rocks on location photography.
She loves finding unsuspecting locations that beautifully transform into stunning backdrops.
She loves the view out her bedroom window and how big the Texas sky looks.
Find me on Facebook.
Shoot me an email to chat about your session or photography in general.
Or even better, sign up for my awesome newsletter.