Christmas mini session by Pittsboro photographer, Katie Smith.
This year's Christmas mini sessions were a huge hit. All the kids were super cute and so much fun to hang out with.  These are a few of my favorites from two of the sessions from that day.
The silver and gold theme was so much fun to create.  If you love the silver and gold medallions, I found the tutorial at here.  They are super easy to make, especially with leftover wrapping paper!  You can use them to decorate for birthdays, Christmas, or just as a fun craft.
The kids loved the fake snow and throwing the snowballs.  This year I used the plastic snow confetti but if you do the 'snow blowing' pose outside, mashed potato flakes make a great snow substitute as seen in 2013's Christmas minis.  It's much better for the environment too.
Thank you to everyone that came out.  I can't wait to get the studio in full swing next year for the monthly milestone minis and themed mini sessions.  Be sure to sign up for the monthly mailing list for first dibs on upcoming mini sessions.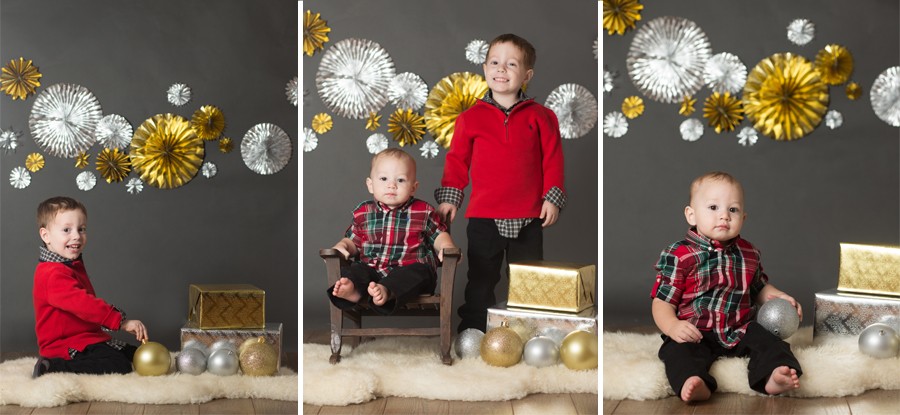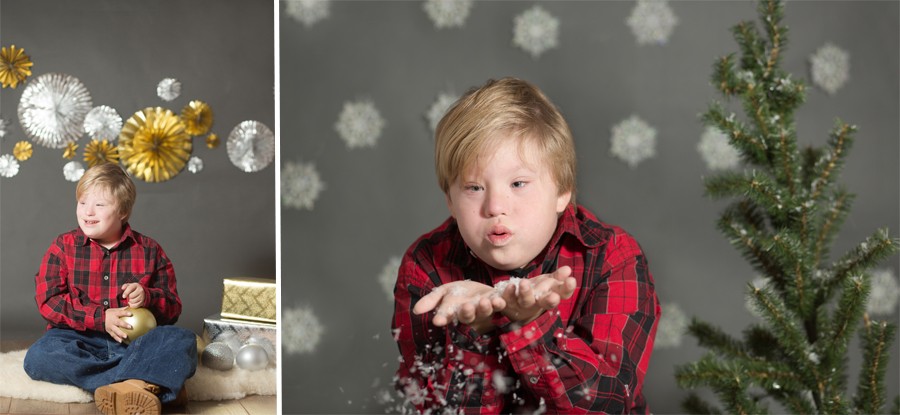 Katie Smith provides photography in Pittsboro, North Carolina and the surrounding area.
Katie Smith loves to work with families and couples.
Her studio is located near Goldston, North Carolina, a short drive from Siler City or Sanford.
Her favorite part of Christmas is spending time with family…  quickly followed by egg nog.
When not chugging the egg nog and watching Muppet's Christmas Carol, you'll find her editing photos while humming Christmas Carols.