I love tattoos.  I love the stories behind them.  My tattoo is on my left hip, a heart and four-leaf clover that I got when I was 18 and out on a date with my then-fiance/now-husband.  When we were dating, I could spot a four-leaf clover just by walking past it.  Ah… those teenage days when all you need was love and luck to be happy.  Sooner or later, I'll be getting a second tattoo… something that describes my sons and my love for photography.  I just haven't been able to decide what design and camera gear is always higher on my list of wants.
Speaking of tattoos, I met this beautiful tattoo model recently to update her modeling portfolio.  Although I specialize in family and couples photography, it's always fun to try something different.  I loved trying new posing and being able to sculpt the lighting.  She's so naturally beautiful and I know she has a great career in front of her.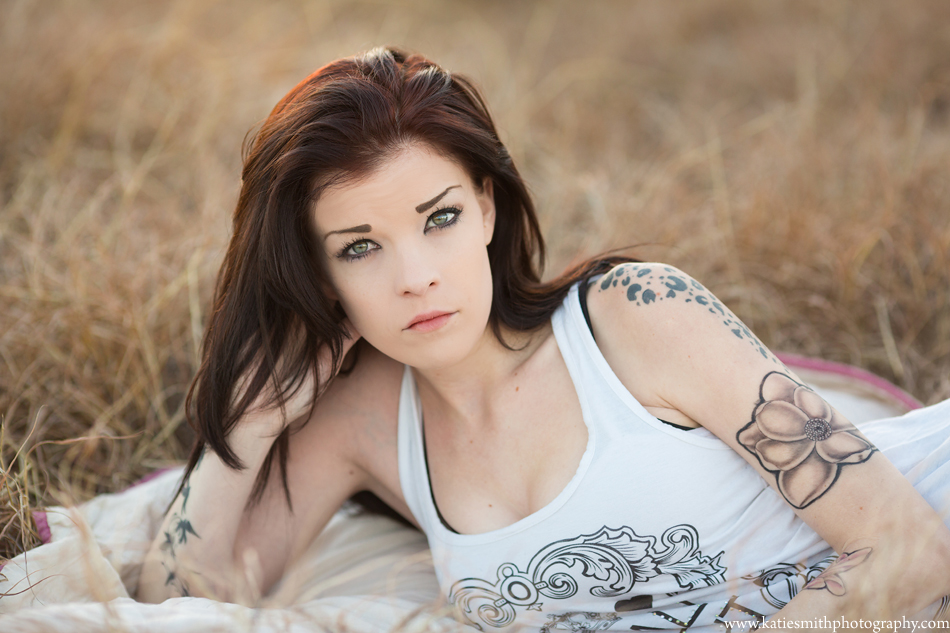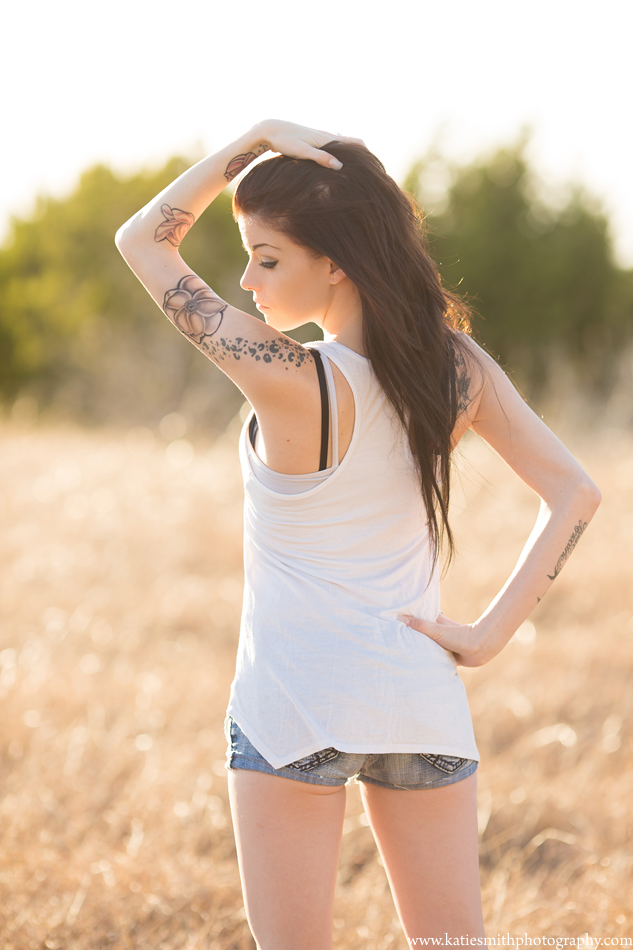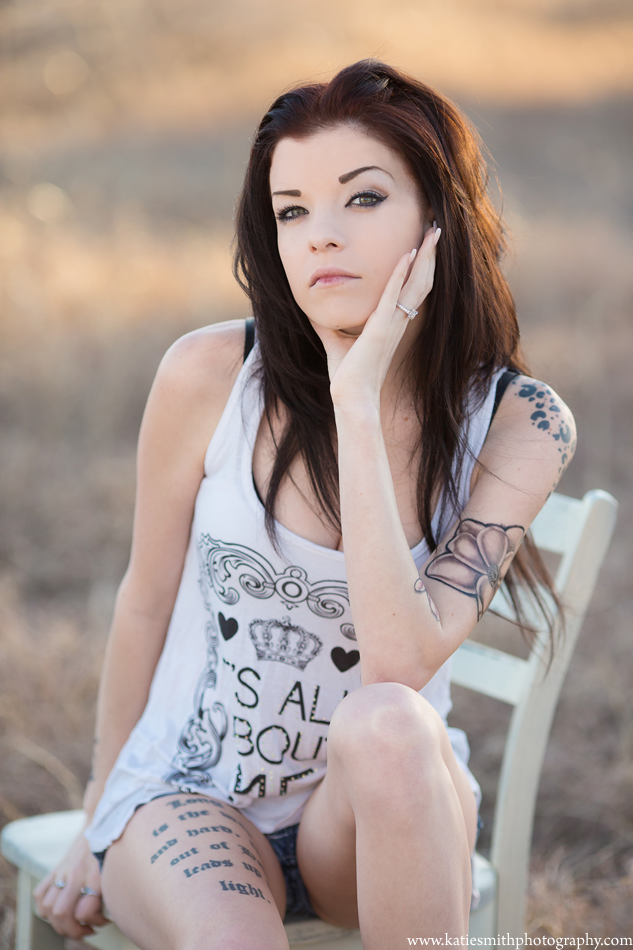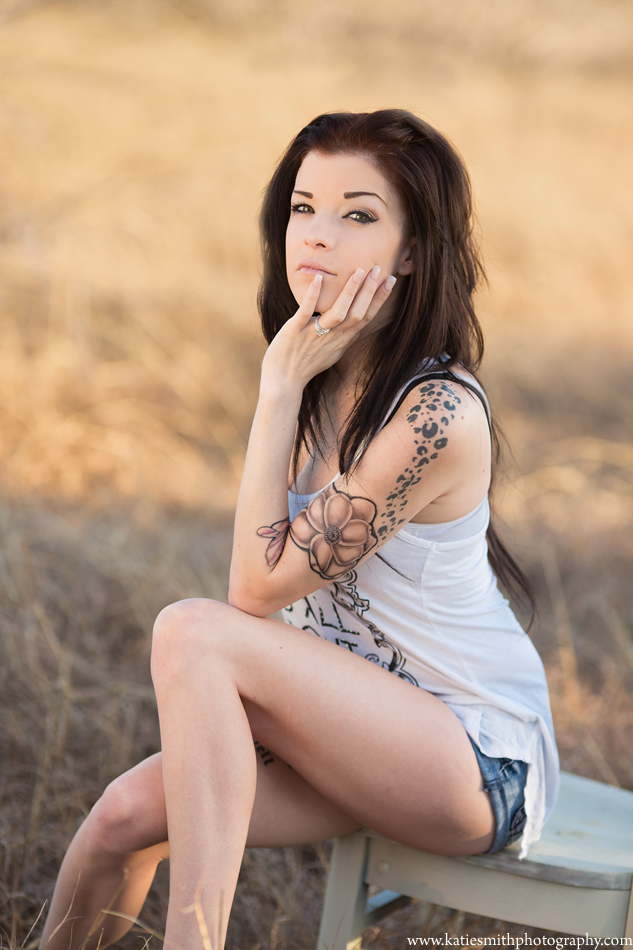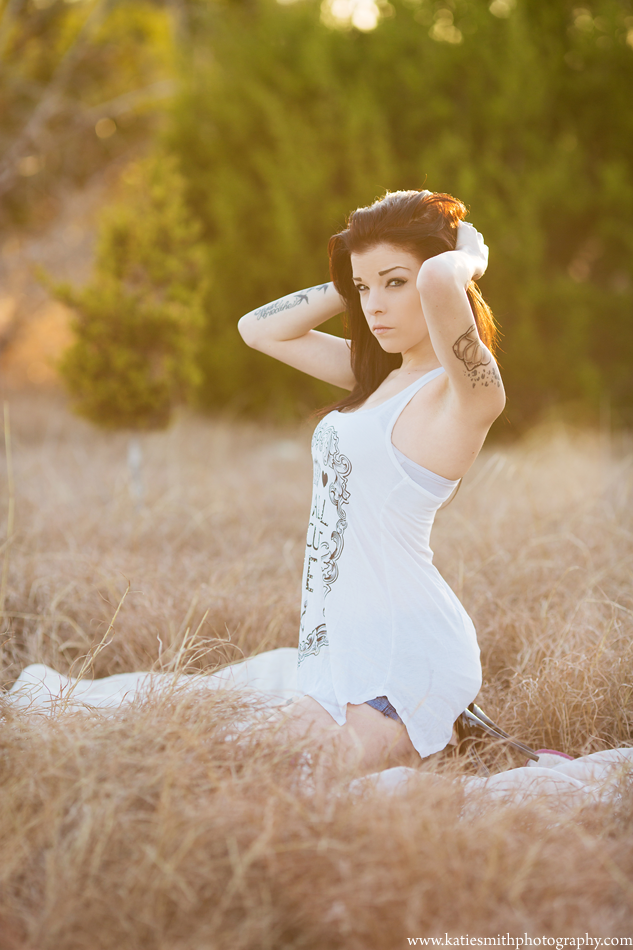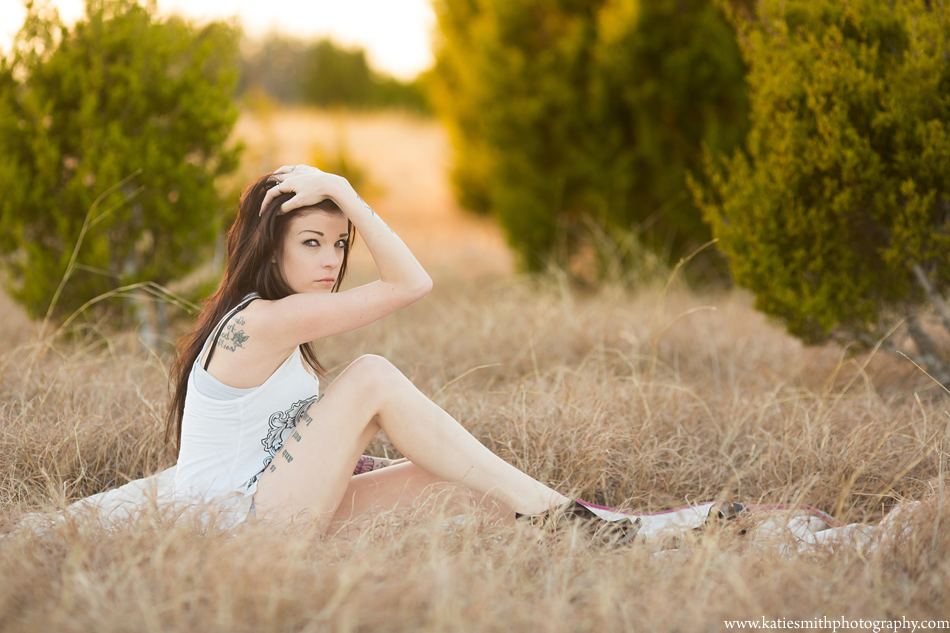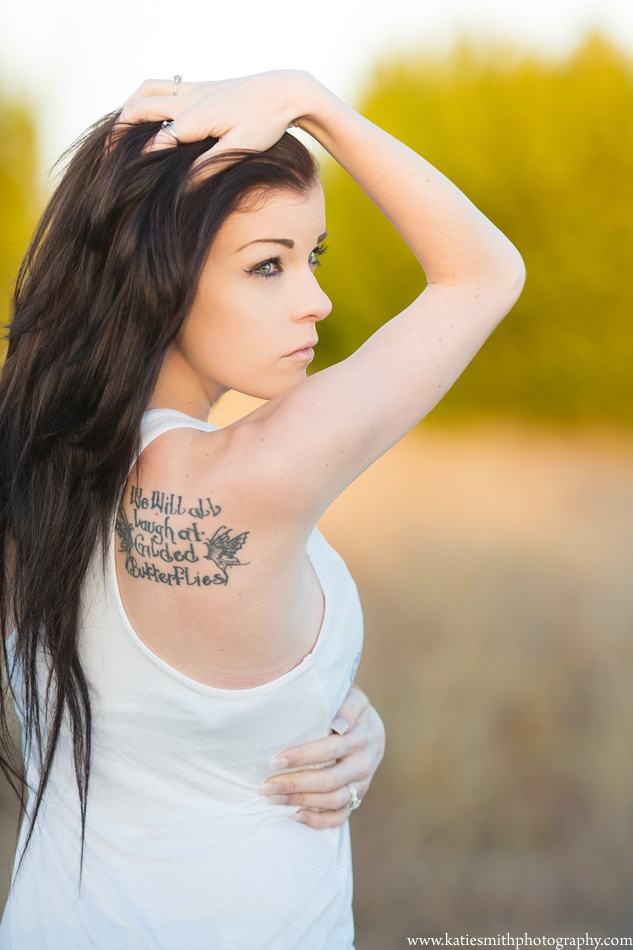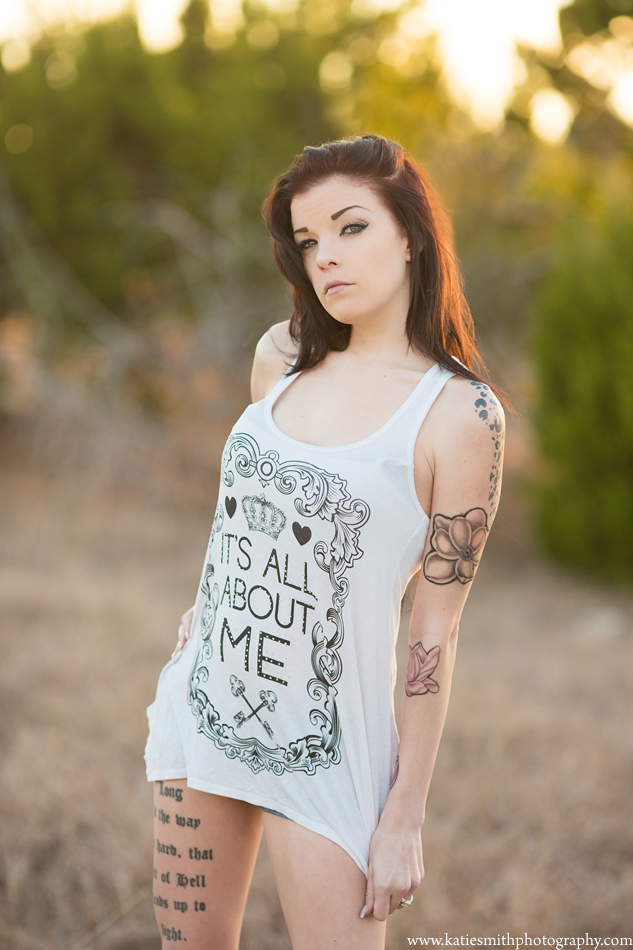 Katie Smith offers beauty photography near Chapel Hill, North Carolina.
She serves Apex, Pittsboro, Sanford, and the surrounding area.
She specializes in family and couples photography but loves stepping out of her comfort zone with models.
Ready to book, email katie@katiesmithphotography.com!