Real life is a wonderful thing.  I love capturing real life moments but sometimes we all need a break from reality for a little fantasy and imagination.  Right now, I'm brainstorming on Pure Imagination limited edition sessions.   These sessions would take a simple concept, like a child's love for candy, and add a heavy dose of Pinterest inspiration and Mad Hatter ingenuity. I have plans to create unique set ups to wow children and parents alike.
This particular theme popped into my head when I saw a gumball machine for sale.  I began thinking of different candy themes: a modern, super colorful "I want Candy!" theme, a whimsical Wonka's factory theme, or something a little more vintage like the candy man scene in the beginning of the original Willy Wonka (As much as I love Johnny Depp, Gene Wilder will always be the best Wonka).  I settled for the candy man theme and brainstormed on how I would create the scene.  My upside down crate and empty jars (pasta sauce, olives, and jelly) worked perfectly.  I had to use the shirt and vest from the suit that he picked out and I matched it with the grey jeans and a hat from costume party my husband and I recently attended.
My oldest was more than happy to oblige when he learned he would be paid in candy.  I think part of him loves being in front of the camera because he really is a natural.  We shot in less than twenty minutes.  I think the majority of the time was spent picking up the gumballs out of the grass.
While it didn't quite come together the way I intended, it was a lot of fun and a good change from our normal sessions.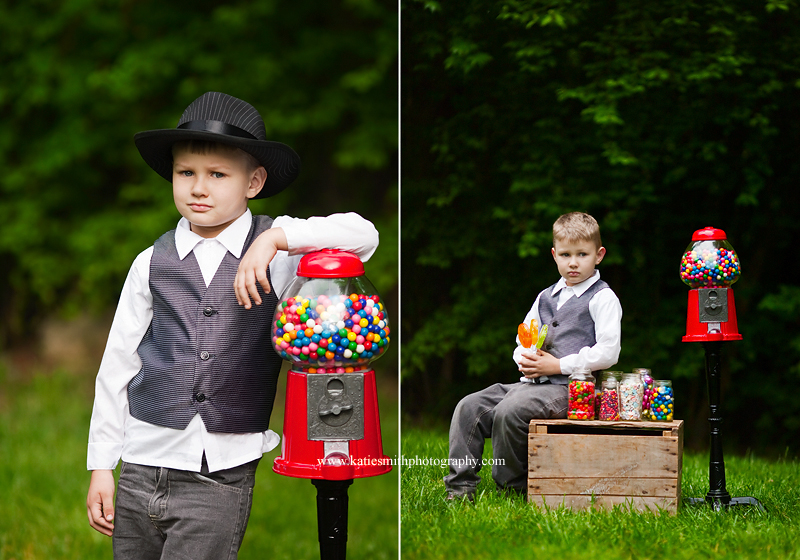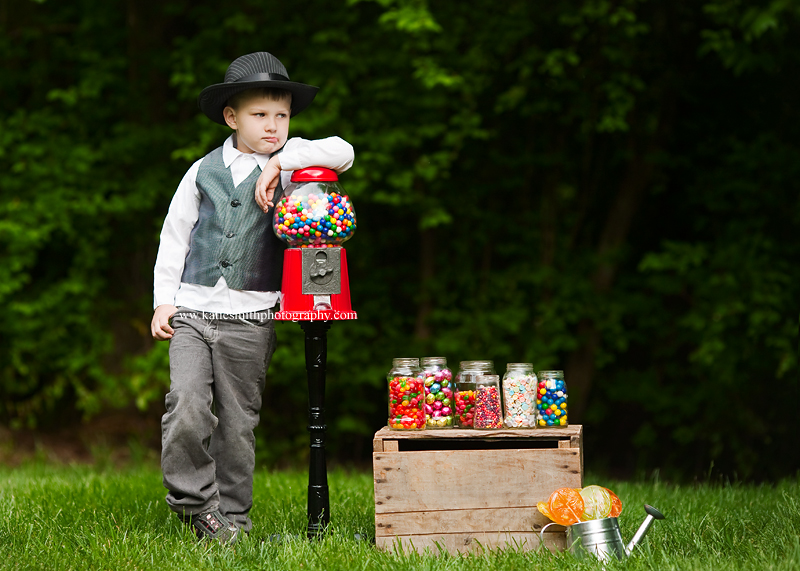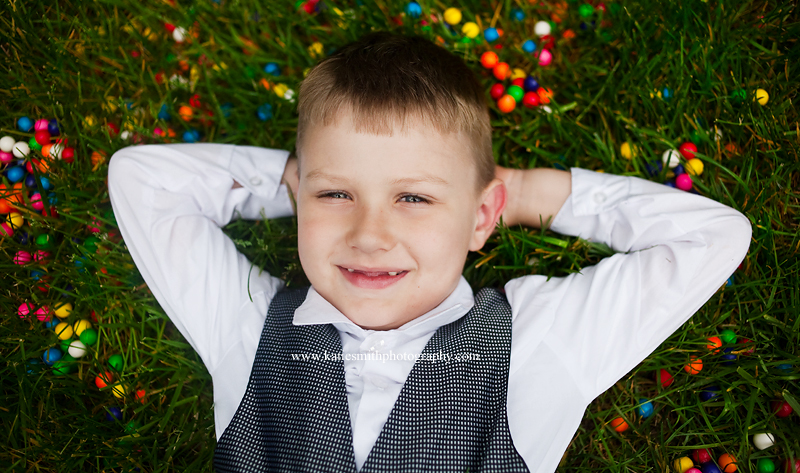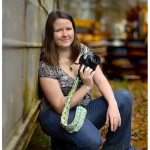 Katie Smith is a natural light family photographer.
She has an adorable Southern accent.
She loves sweet tea, collard greens, and fried okra.
When not photographing the world's cutest children, she kills zombies on her iPhone.
Like my work?  Find me on Facebook.
Love my work?  Email me to book the best family session ever.