UNICORN PORTRAIT EXPERIENCE
Make your little girl's dream come true with this magical unicorn portrait experience.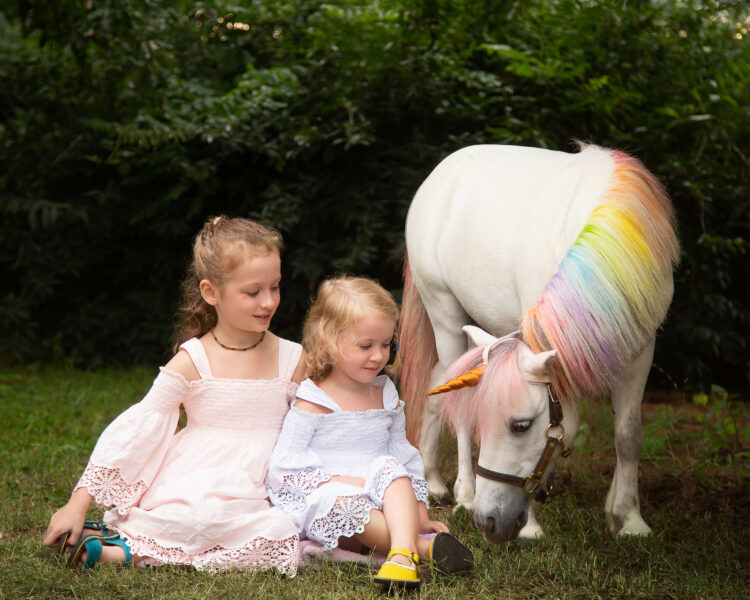 If your child has always dreamed of meeting a unicorn, you don't want to miss this magical portrait experience. On June 19 2021, children will be enchanted by Felix with his unicorn horn and rainbow mane. For 20 minutes, she'll be petting, hugging and posing with Felix as Katie Smith Photography captures the magic.
Within a week of the session, you'll be able to review your proofs and choose the photos that speak to your heart. Packages start at $250, which includes the session, a keepsake box of five 5×7 prints, and matching digital copies.
By participating in this special event, you are helping local children and adults with special needs receive equine-assisted therapy through North Carolina Therapeutic Riding Center. 50% of all sales with help them fulfill their mission:
The North Carolina Therapeutic Riding Center (NCTRC) empowers children and adults with physical, mental, emotional and social challenges to create more active, healthy and fulfilling lives through equine assisted activities and therapies.

https://www.nctrcriders.org/vision-mission-and-values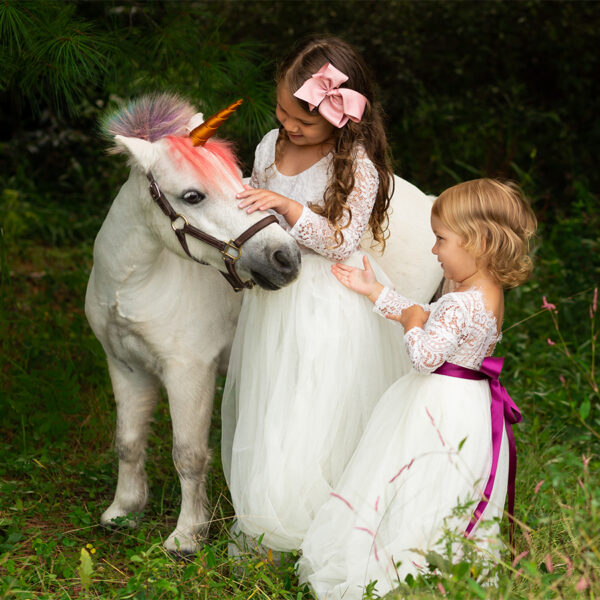 Unicorn Portrait Fast Facts
Date: June 19, 2021
Location: Sport of Horses, Snow Camp, NC
Session Length: 20 minutes
Session Fee: $250 print deposit, applied to package purchase
50% of Proceeds will be donated to NCTRC
Only 10 7 sessions available.

Need more information? Fill out the form and I'll contact you with our Unicorn Client Guide.
Form may take a moment to load. Please be patient.