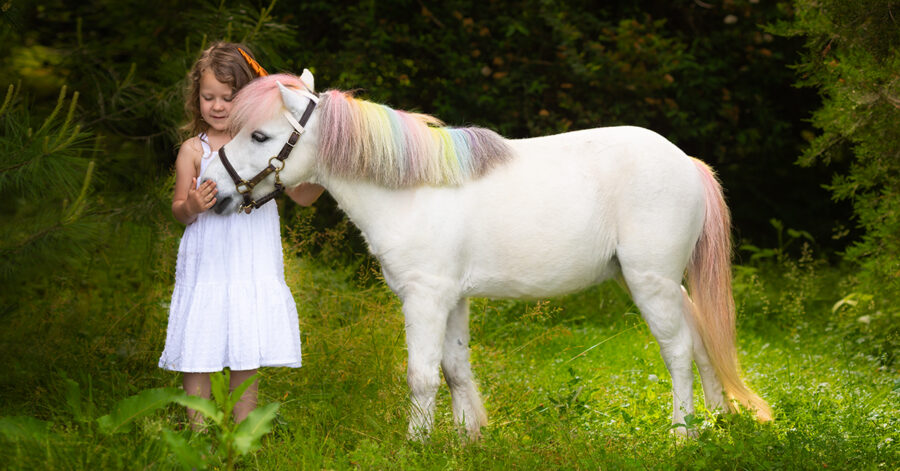 Her imagination is full of unicorns and rainbows and to her, everything is magic. She believes that anything is possible and you wish this stage could last forever. Some day she'll be "too mature" for portraits with a unicorn but today is not that day. Today, she'll fall in love with Felix the Unicorn and imagine going on a great adventure with him. She'll spend months telling everyone she meets about how she met a real unicorn. She'll fall asleep looking at her unicorn portrait and dream of saving the kingdom with Felix by her side.
On June 22, North Carolina Therapeutic Riding Center and Katie Smith Photography will present a magical unicorn portrait experience. Your child will receive a twenty minute session with Felix, our perfectly pint-sized unicorn, and a goody bag full of fun surprises. Within a week of your session, you'll visit our Mebane portrait studio to choose your favorite images. With a variety of prints and albums, you'll be able to purchase the perfect keepsake for her to cherish forever.
With your print purchase, you'll help NCTRC continue their mission:
The North Carolina Therapeutic Riding Center (NCTRC) empowers children and adults with physical, mental, emotional and social challenges to create more active, healthy and fulfilling lives through equine assisted activities and therapies.

https://www.nctrcriders.org/vision-mission-and-values
Need To Know Information
Date: June 22, 2019
Location: North Carolina Therapeutic Riding Center
4705 Nicks Road, Mebane, NC 27302
Session Length: 20 minutes
Session Fee: $100 print deposit, applied to print purchase
Prints start at $50 with wall art, albums, and digital collections available.
Only ten sessions available!
Available Session Times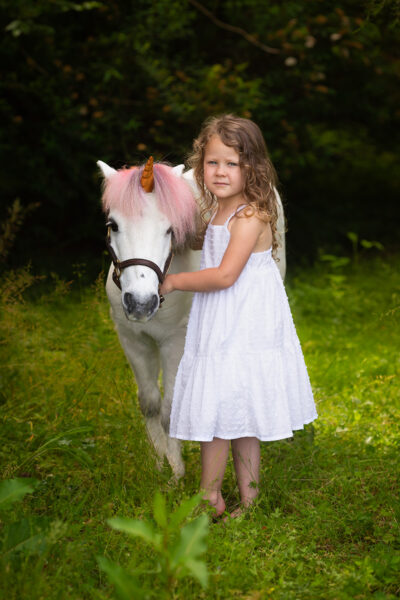 Morning Sessions
8:30am: BOOKED, Samantha
9:00am:
10:00am:
10:30am: BOOKED, Rhonda B.
Evening Sessions
4:00pm:
4:30pm:
5:30pm: BOOKED, Lori L.
6:00pm: BOOKED, Kelly
7:00pm: BOOKED, JimmiAnne
7:30pm: BOOKED, Amber E.