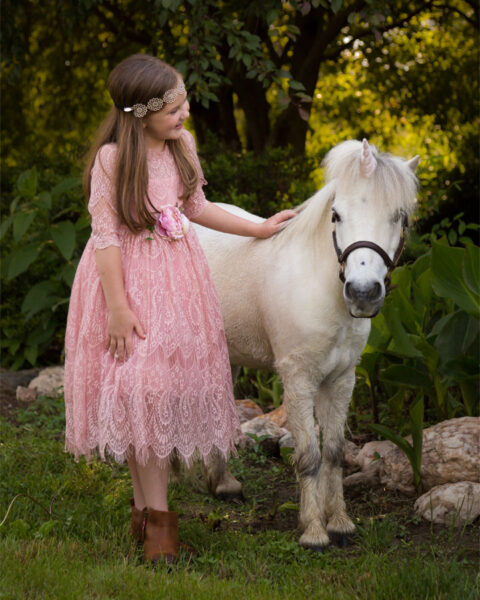 Last year, I donated a gift certificate to North Carolina Therapeutic Riding Center's Mane Event silent auction. While I didn't know much about the organization at the time, I've really enjoyed meeting Lara Katz from NCTRC and learning how NCTRC helps families in our community. I've learned how horses are very in tune with human emotions and can read subtle human behaviors, which makes them great therapy horses. Riding horses also holds the torso in an upright position like walking, which is perfect for children that need more core strength.
Next month, NCTRC and Katie Smith Photography will be partnering for a limited edition unicorn portrait event. Felix, a miniature horse with
equine-facilitated psychotherapy experience, will be our featured unicorn- complete with rainbow mane and bronze horn. This will be a magical event that will delight little girls of all ages. For more information, check out the Unicorn Event Page.
Our original unicorn concept was a simple silver horn. However when he turned towards the camera, the horn was lost under his fluffy bangs! Later, we decided to paint his mane a vibrant rainbow and use the bronze horn instead.